Developing Partnerships as Mobilisation for Transformation: Implementing Curriculum Globale in Lao PDR
About this event
The implementation of training program for Master Trainers in Non-Formal Education in Lao PDR (TOMT) started as a project that aimed to contribute to the professional development of non-formal and adult education staff in Lao PDR. However, it has developed as a unique experience in the value of cooperation and partnerships in the achievement of SDG 4.
These partnerships have emerged in different phases as the project gained momentum, and its influence spread well beyond the initial frame of reference. The evidence of sustained outcomes is the way in which graduates have continued to advance their adult learning and education (ALE) work through establishing new partners.
The project has demonstrated the potential for transformation through emergent partnerships, nurtured in this case through the power of participatory teaching and learning.
The is the second in the series exploring the United Nations' Sustainable Development Goals, presented by RMIT University's School of Global, Urban and Social Studies (GUSS) research centres: the Centre for Urban Research and Social and Global Studies Centre /
Speakers
Professor Bruce Wilson is Director of the European Union Centre of Excellence at RMIT. He provides insights to and leads research and debate on EU-Australian relations, particularly related to place-based innovation systems and regional development, and shares advice on building partnerships between Australian organisations and their European counterparts.
Jose Roberto 'Robbie' Guevara is an educator with extensive experience in adult, community and popular education with a focus on ESD and global citizenship education. He is a sought-after facilitator for his expertise in participatory, creative and experiential learning methodologies developed from years of working as a grassroots environmental educator and theatre practitioner in the Philippines.
He is currently Associate Professor of International Development at RMIT University, Melbourne, Australia; President of the International Council of Adult Education (ICAE), and Board Member of the Global Campaign for Education (GCE) representing Asia-Pacific.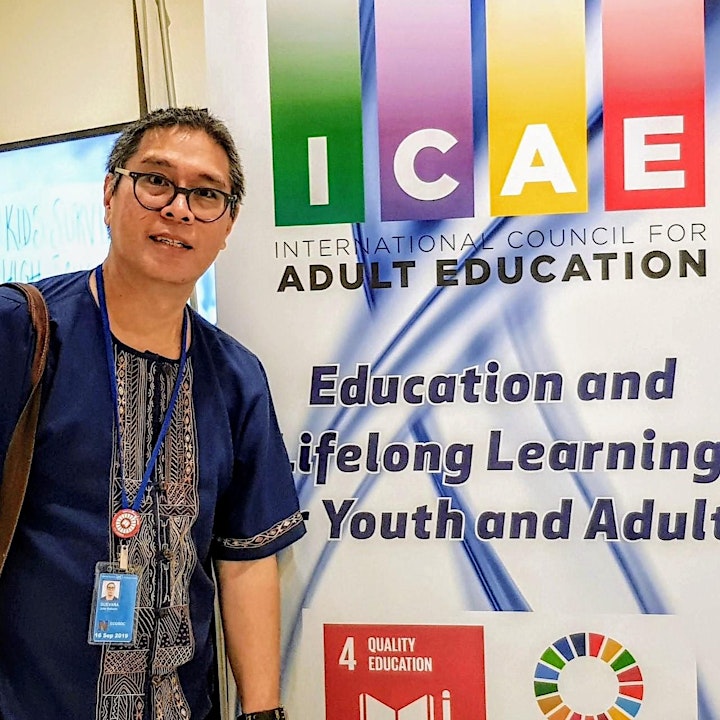 Organiser of Sustainable Development Goals Seminar Series
The Social and Global Studies Centre (SGSC) was launched in 2018 with the mission to deliver transformative research for social justice.
Our research develops new knowledge and critical interventions to transform policy, practice, culture and lives, locally, nationally and internationally. It is underpinned by a commitment to respond to the Global Challenges agenda and is aligned with five 2030 SDGs: good health and well-being; gender equity; reduced inequalities; peace, justice and strong institutions; quality education.