Description
A Common Interest Work Group presented by SIRF Roundtables SA.
Attendance is free for people from member companies of SIRF Roundtables in SA.
Special thanks to our hosts, ASC!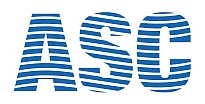 Business sustainability is often defined as managing the triple bottom line - a process by which companies manage their financial, social and environmental risks, obligations and opportunities. These three impacts are sometimes referred to as profits, people and planet.
A sustainable business "meets the needs of the present without compromising the ability of future generations to meet their own needs" (according to the World Council for Economic Development). So, for a company to be sustainable, it must address important issues at the macro level, such as: economic efficiency (innovation, prosperity, productivity), social equity (poverty, community, health and wellness, human rights) and environmental accountability (climate change, land use, biodiversity).

This event will focus the discussion on the environmental part of sustainability, with the ultimate environmental goal of "zero footprint" and what that means as part of our discussion. To kick off our discussion, we will be joined by John O'Brien, a Partner at Deloitte, and formerly Managing Director at Australian CleanTech and Sino CleanTech. Australian CleanTech and Sino CleanTech facilitate investment in the cleantech industry across Asia through research, corporate advisory and asset advisory services for companies, investors and governments. This includes running Cleantech Networks, publishing the annual Australian Cleantech Review and managing the Australian Cleantech Index and the China CleanTech Index.
Join your peers as we discuss topics like:
Environmental Management Systems
ISO 14001
Stakeholder engagement
Reporting and disclosure
Life cycle analysis (analysing the environmental impacts of the products they both sell and use)
Agenda
8:40 am - Arrive and check in
9:00 am - Prompt start with safety information and introductions
9:30 am - Group defines expectations for the day
Followed by group discussion / presentations
12:00 - 12:30 pm - Lunch (provided)
Followed by a site tour and continued discussion
2:15 pm - Wrap up & event feedback
2:30 pm - Event ends
Who Should Attend?
SIRF Common Interest Work Groups are for anyone interested in the topic of the day, and have the broadest attendance range of any of our events. Chances are good that if you've read this far, this event is for you!

About SIRF Rt Common Interest Work Groups

All SIRF Rt events are designed to provide a safe environment for open discussion with peers on the topic of interest they are working on, in and around. SIRF Rt Common Interest Work Groups (CWIG's) provide the best forum for peer-to-peer learning and best practice sharing. Participants are asked to bring something for 'show and tell' about the topic of the day as it applies at their organisation – it could be a full presentation, a few photos, a brief descriptions of their current efforts, a couple of charts or graphs – anything that will help improve the discussion or other participants' understanding of your workplace. After each company shares the deeper discussion follows, guided by our practiced facilitators.

FAQs
What are the PPE requirements?
Long pants, long sleeves, safety boots and hi-vis vest
When do I need to register by?
Registration typically closes three business days before the event for Common Interest Work Groups
Investment?
This event is included in SIRF Roundtable membership

Who can I contact for further information?
Sean Lewis 0466 256 736 sean.lewis@sirfrt.com.au