Description
SORRY! THIS EVENT HAS BEEN CANCELLED. ATTENDEES WHO HAD REGISTERED WERE ISSUED FULL REFUNDS ON 19 MARCH 2020.
Surgery school is a unique opportunity for clinicians, researchers and managers in surgical health services to gather and learn from internationally recognised experts in the field. The course may be of interest to physiotherapists, anaesthetists, surgeons, nurses and policy makers with scope from pre to post op and beyond. Surgery School will provide latest evidence to guide clinical practice across a range of surgical groups including abdominal, cardiac and thoracic. Discussions will explore the hard questions:
What's happening now in surgical management?

What should we be doing? Including practical demonstration and opportunity to practise key skills

What should we stop doing?

What might surgical services look like beyond 2020?

How to implement change in the work place


GET IN QUICK - TICKETS ARE LIMITED!
Early Bird prices - Close 1 May 2020
2 Day $445
1 day $245
Standard prices
2 Day $495
1 Day $ 295
PROGRAM / TIMETABLE
The program will be available shortly.
Conference hours for each day: Saturday 8am - 5pm, Sunday 8am - 4pm.
Saturday 29 August 2020
Day 1 explores the current state of play surrounding surgical management for general surgery with a focus on pre-operative interventions in the morning. These sessions will consider risk assessment and risk stratification for respiratory and other medical complications. In addition a deeper look into prehabilitation: options, evidence and recommendations. After lunch, a focus on how to practically apply evidence based medicine across pre op education and pre op training (IMT and whole body). These essential skills will be relevant for services currently with and without pre-operative physiotherapy services with applicability to ward delivered pre-operative education and training as well as cost effectiveness data which may be used within future business cases. At the days conclusion, emerging technologies including lung ultrasound and EIT will be explored. A free social event with complimentary first drink and canapes will follow with opportunities to network and speak directly with speakers and participants.
Sunday 30 August 2020
Day 2 turns towards cardiac and thoracic surgery without leaving abdominal surgery entirely. Exploration of ERAS implementation, success and room for improvements will be discussed both in abdominal and cardiothoracic surgery. A dedicated session to change management exploring how to implement change within a health service to lead your team and health service. For cardiac and thoracic surgery a focus on recommendations for movement and activity with step by step demonstration and practise of sternal stability testing. Sessions extending beyond the hospital walls describe recovery and rehabilitation following discharge home. Practise further skills on Sunday afternoon before concluding with the all important questions…what should we stop doing and what should I start doing tomorrow?
SPEAKERS
Key note speakers:
Prof Linda Denehy

Ianthe Boden

A/Prof Doa El Ansary

Dr Julie Reeve
Prof Linda Denehy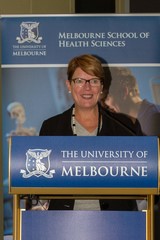 Professor Denehy is a PhD-qualified physiotherapist who is Head of the Melbourne School of Health Sciences at the University of Melbourne. She has been a teaching and research academic since 1993 and obtained her PhD in 2002.
She has extensive teaching and learning experience, has developed curricula in cardiorespiratory physiotherapy both at under and post graduate level and lead the implementation of the new three year Doctor of Physiotherapy course at The University of Melbourne. She has supervised over 25 research higher degree students to completion and has extensive research expertise in the area of cardiorespiratory physiotherapy, particularly in patient populations who are acutely unwell, including in critically ill patients in the intensive care unit. She has over 100 research publications in peer reviewed journals, has 15 invited editorials or book chapters and has been invited to 25 national and international meetings as a key note speaker. These include the European Respiratory Society 2014 (lung cancer) and the American Thoracic Society 2014 (Critical care). Prof Denehy has been successful in obtaining funding from over 30 applications of over AUD $6million for research into physiotherapy and rehabilitation, including as a chief investigator on five nationally competitive grants in rehabilitation after critical illness, lung cancer and breathlessness in COPD. Prof Denehy reviews for national and international competitive granting bodies and for several international scientific journals including, Lung Cancer, Intensive Care Medicine, Critical Care Medicine and Thorax.

Ianthe Boden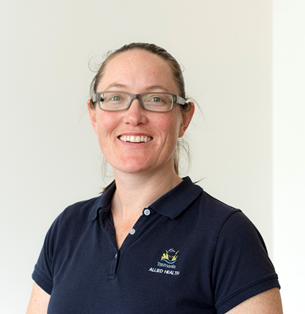 Ianthe is the Clinical Lead Cardiorespiratory Physiotherapist at the Launceston General Hospital. With a Master's degree in Cardiopulmonary Physiotherapy and Critical Care, Ianthe is finalising her PhD on the prevention of respiratory complications after major abdominal surgery. Her large randomised controlled multicentre international trial (LIPPSMAck POP) was published in The BMJ and she is currently lead investigator on two trials in post-surgical recovery (ICEAGE and NIPPER PLUS) and an international multicentre observational trial (CHESTY) with over 38 collaborating centres across 7 countries. Ianthe's research has won major awards including the PEDro award for Best Physiotherapy Clinical Trial 2019 for ICEAGE, top 20 Physiotherapy trials of all time for LIPPSMAck-POP, the APA Jill Nosworthy award for excellence in cardiorespiratory research, the Royal Australian College of Surgeons Graeme Duffy Award, and best paper awards at Anaesthetic and Surgical scientific meetings.
A/Prof Doa El Ansary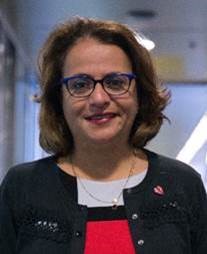 Doa El-Ansary is a Associate Professor and Course Director of Physiotherapy as well as the Director of Research Development within the Faculty of Art, Design and Health at Swinburne University of Technology. She holds senior honorary research fellow positions in the Department of Surgery, School of Medicine at the University of Melbourne and at the Royal Melbourne Hospital. She has expertise in both Cardiorespiratory and Musculoskeletal physiotherapy and has worked in private practice, public and private hospitals settings in addition to holding honorary and teaching posts at the Australian Institute of Sport; the University of Sydney; the University of Canberra and Heart Support Australia. Her PhD research established Physiotherapy guidelines for the management of sternal instability following cardiac surgery Doa is a member of the founding committee that developed "Heart Online", a web-based toolkit for cardiovascular health and rehabilitation. Doa is an international leader in Ultrasound education and has developed numerous online platforms for health professionals in collaboration with the Melbourne Mobile Learning Unit in Australia. Her research interests include: cardiac surgery; physiological adaptations to exercise in bone and muscle; ultrasound imaging; sternal closure; differential diagnosis and management of chest wall pain.
Dr Julie Reeve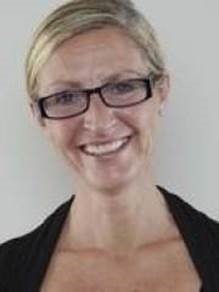 Dr Julie Reeve is a Senior Lecturer in Physiotherapy at AUT University in Auckland, New Zealand. She contributes to undergraduate and postgraduate education and research programmes. Her teaching and research has primarily focussed on the physiotherapy management of the patient undergoing major surgery and acute and critical illness. Her current research interests include preoperative physiotherapy education and prehabilitation for patients undergoing major surgery, rehabilitation following acute and critical illness and rehabilitation following a diagnosis of cancer. Her previous research work has included clinical trials investigating physiotherapy for patients undergoing open thoracic surgery, preoperative education of patients undergoing abdominal surgery and systematic reviews investigating prehabilitation. She is a reviewer for several medical and physiotherapy journals, has reviewed grant submissions for several bodies and has been an editorial board member for the NZ Journal of Physiotherapy and the International Journal of Therapy and Rehabilitation.
PARKING
There are two Metro car parks on the PA Hospital Campus. Parking is normally $26 per day (for 7+ hours). Discounts are available of $17.00 for one day or $34.00 for two days if pre-paid online during registration. Please pre-pay for tickets when registering online for the event through Eventbrite. Map of Parking
---
LOCAL ACCOMMODATION
Quest Hotel Woolloongabba - 130 Logan Road, Woolloongabba QLD 4102
Phone: (07) 3873 3000 / Quest Email / Quest Website
A discount off the current rates is given to attendees/guest speakers of a PA Research Foundation event. Book via phone or email and mention the PA Research Foundation to receive the discounted rate of $133 to $255; secure parking, wi-fi, and bottled water upon arrival are included.
Other local accommodation options - Booking.com Website
The Mantra South Bank / The Wellington Apartment / Hotel Chino

---
FAQs
What's the cancellation and refund policy?
To cancel your registration, please do so through Eventbrite or contact Sandra at the PA Research Foundation / 07 3176 2359.
**CANCELLATIONS/REFUNDS: There will be a $30.00 cancellation fee for cancellations made before or on 1 August 2020. There are no refunds after 1 August 2020. Registration fees will be refunded by the same method of payment used to register.
How can I register and pay?
You can register online via Eventbrite and pay with a credit card (Visa/Mastercard/Amercian Express).
Cheque / Direct Deposit: Please contact Sandra at the PA Research Foundation / 07 3176 2359 for instructions of how to register and pay via cheque or direct deposit.
How can I contact the organiser with any questions about the event?
Please contact the event coordinator: Claire Hackett.



---
Supported by: