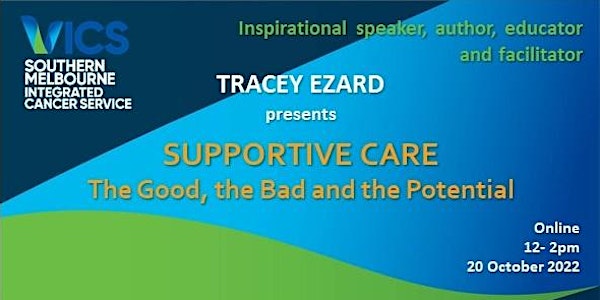 Supportive Care - the Good, the Bad and the Potential
About this event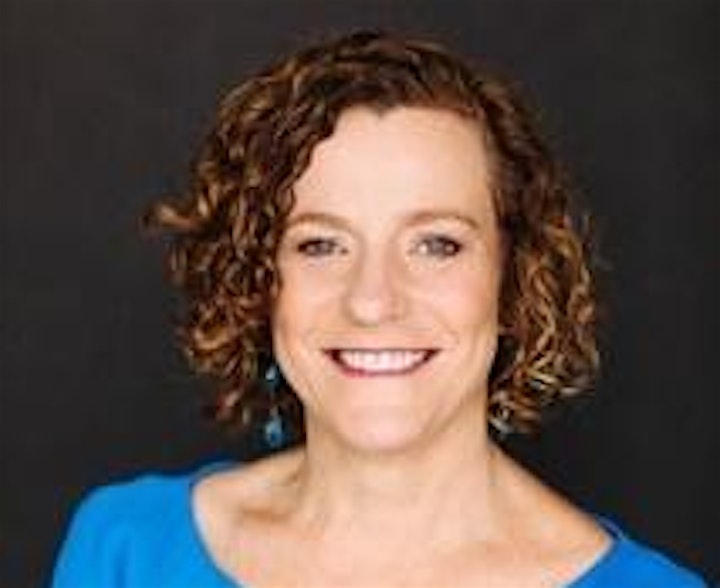 Facilitator: Tracey Ezard
Join inspirational speaker and author Tracey Ezard, along with local expert panel members in a lively and powerful online forum on Thursday, 20 October 2022 at 12 noon.
The Southern Melbourne Integrated Cancer Service (SMICS) will host a live virtual forum (using Zoom) on the topic of Supportive Care for patients living with cancer, covering the trajectory from diagnosis to survivorship/palliation. We will open up the conversation about what Supportive Care 'is' and what it means to different individuals - patients, carers, clinicians, policy makers.
Join a range of expert clinicians, primary care professionals, cancer-related non-government organisations and consumers in what will no doubt be a lively and robust discussion about all that Supportive Care has to offer, challenges faced by the system to deliver good Supportive Care and maximising opportunities to provide patients and their carers with improved experience and outcomes after a cancer diagnosis.