Description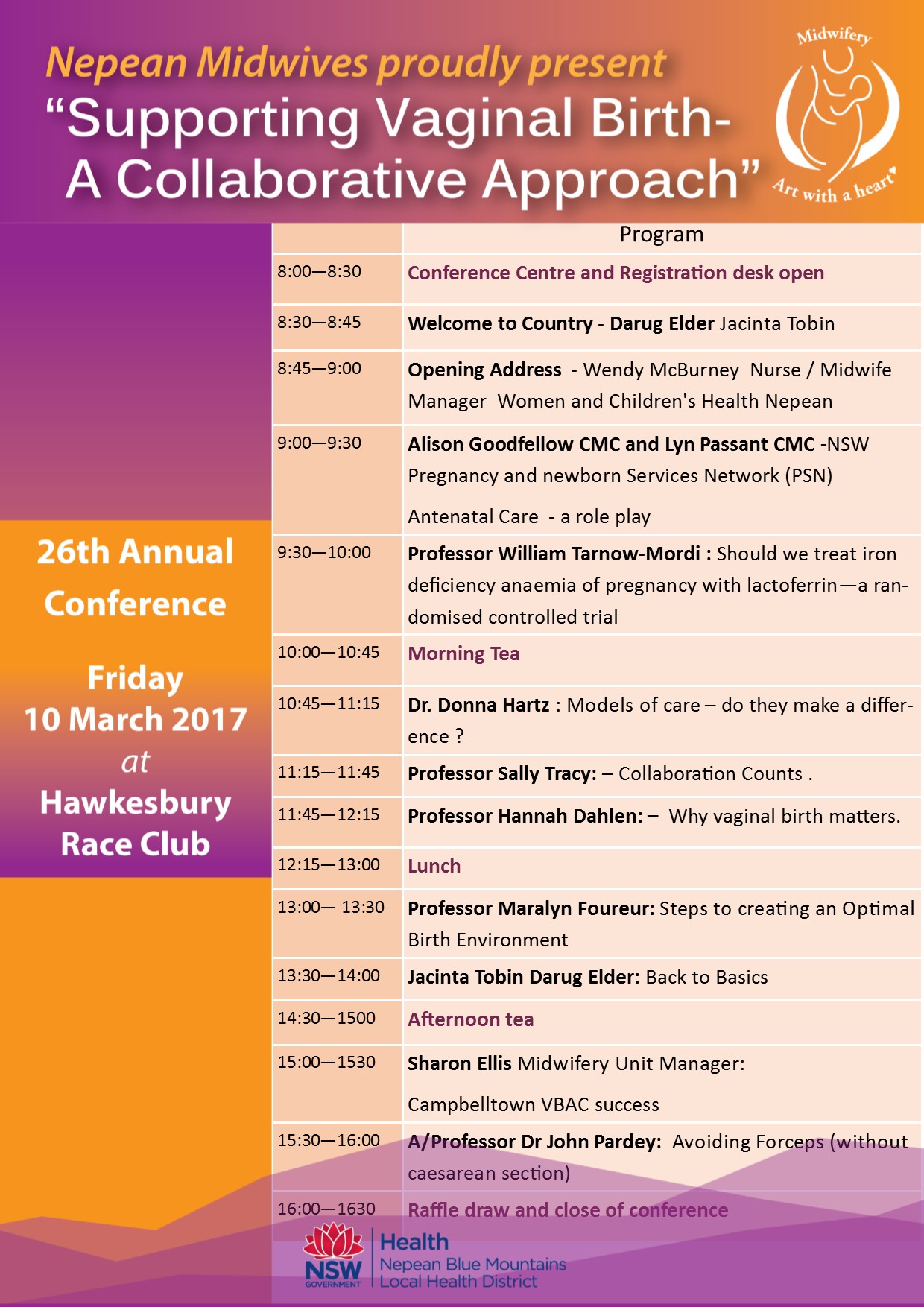 Nepean Midwives are proud to present our 26th Annual Midwifery Confernce.
In 2017 we have an amazing day planned for you, with the most Innovative, forward thinking and motivated birth professionals.
Our conference is designed to challenge your thinking and inspire change in the way you approach Vaginal Birth.
Our speakers will present current evidence to empower our support of vaginal birth.