Supporting the Supporters: Rare Disease Day 2021 Team Creation Workshop
The GSNV Supporting the Supporters on Rare Disease Day 2021. Join us for a facilitated workshop to build your advocacy network
About this Event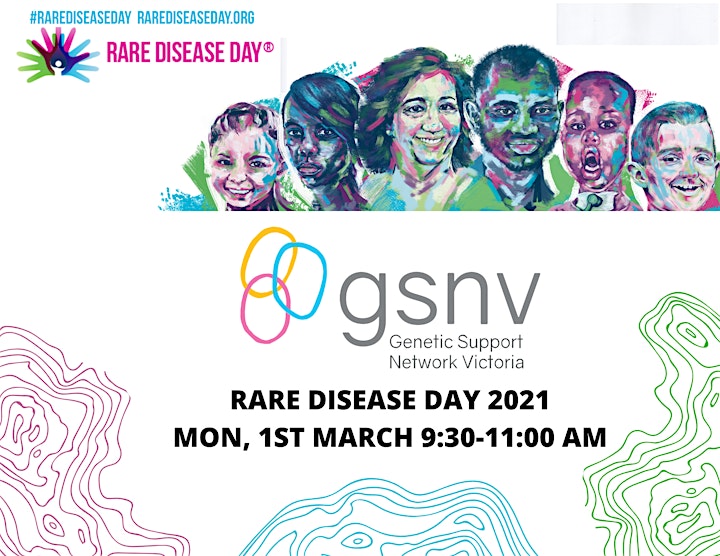 POSTPONED
Rare Disease Day takes place on the last day of February each year. This year we understand how much we have missed face to face collaboration, so as part of our Rare Disease Day events we are holding a workshop to bring genetic support groups together.
The theme of the workshop is "Who's on your team ?" bringing you a morning of mentoring - each attending support group will be led through a process to identify the key players and individuals that will give you the greatest impact in your advocacy and awareness. The outcome of the day will be to strengthen the capacity of individuals as leaders of their GUaRD (Genetic, Undiagnosed and Rare Disease) community to establish their 'team', with knowledge about who needs to be on it, how to build it and how to get it working for you.
With Covid-19 Safe restrictions still driving how we can gather, there will be a limited number of face to face places available for the day with all others taking part within their own community locations via ZOOM. This will allow you to pull together your own working group from your community with the benefit of facilitation from the GSNV.
Everyone is welcome to attend and we encourage you to take part in this event which could shape the future of your organisation.
For more information visit our website under events at : www.gsnv.org.au or email us at info@gsnv.org,au with any specific requirements or questions
We are really excited to see all your faces again and help to build sustainable support within the genetic, undiagnosed and rare communities