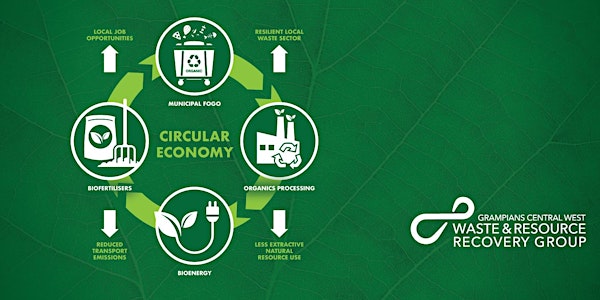 Supporting the Circular Economy: Creating Resources from Municipal FOGO
Join us for a webinar and Q&A session learning about three different approaches to creating local FOGO processing facilities.
About this event
https://us02web.zoom.us/j/83902136576?pwd=RXFYMDB3cmRrWTdnTGRkZ0ttQWM4QT09
*The Zoom link will be also forwarded to your email the day before the event*
Victoria's Circular Economy Policy, Recycling Victoria, has set a target for every Victorian household to have access to a food organics and garden organics (FOGO) recycling service by 2030. The collection of organic waste enables its diversion from landfill, allowing its transformation into valuable resources that improves our agricultural soils, boost our economy and create jobs.
Out of the 79 local governments in Victoria, 33 currently offer a mixed FOGO service for their residents. As more councils start to uptake FOGO material through kerbside collections and drop-offs, there will be an increasing stable supply of organic material available for reprocessors. Traditionally composting has been the go to method for processing organic waste.
This webinar will explore three different FOGO processing projects which utilise different processing technologies. The speakers will shine a light on their journeys including waste collection arrangements, procuring different technologies, financial aspects and lessons learned. There will also be the opportunity to participate in a Q&A sessions with the speakers.
We will be hearing from the following organisations:
• Byron Shire Council are in the process of creating the first dry anaerobic digestion facility in Australia. Locally sourced FOGO will be processed into a compost product and renewable energy.
• Barwon Water is partnering with major businesses and 6 Victorian councils on a Regional Renewable Organics Network. FOGO sourced from these councils will be processed into biochar and renewable energy.
• Gaia Envirotech have partnered with two regional Victorian councils to trial their in-vessel composting systems. Their technology allows councils to directly manage their FOGO to create compost.
This webinar is targeted specifically targeted to council waste staff who are looking to expand their understanding of FOGO processing opportunities and what is involved. However, attendance is welcomed by any interested stakeholders.