Area of interest: Education
About this Event
These professional learning workshops can be taken individually, or as a pair. Teachers who complete both workshops can then undertake further assessment in a micro-credential unit for Recognition of Prior Learning for postgraduate study.
Teachers have been described as facing "unprecedented pressure" due to soaring disability rates, with the number of students with autism increasing by almost 15 per cent per year. Added to this, "there are fewer staff trained to support them as the number of special education graduates fall."
NESA Policy Update: From November 30, 2020
"Providers can continue to deliver planned sessions of their previously NESA Registered PD and upload the teacher participation data to eTAMS until midnight Friday 5 February 2021.We will ensure the hours transfer to teacher eTAMS accounts and count towards maintenance of accreditation.
Any courses and sessions delivered after 30 November 2020 will not be recorded as NESA Registered PD but will still count towards teachers' maintenance requirements."
1. Evidence-Based Practice for Social and Communication Skills and Sensory Issues (Monday 14 December, 9AM - 4PM)
What evidence-based practices can I apply in class to support students with autism?
What technologies can I access to support communication difficulties?
Topics include:
The prevalence of autism
Common misconceptions about people with this condition
The diverse terminology and classification used in relation to autism
The importance of language we use with people with disabilities
Social interaction patterns related to autism and ritualised repetitive behaviours
Sensory issues often experienced by people with autism across the lifespan
Communication difficulties and the technologies to support them:
alternative and augmentative programs (PECS and Makaton)
mobile devices (tablets, smart phones)

NESA Standards:

1.2.2, 1.6.2, 3.4.2, 4.1.2
2. School Transitions, Collaboration with Families, and Life-Span Perspective (Tuesday 15 December, 9AM - 4PM)
What evidence-based practices can I apply in class to support students with autism?
What strategies can I use to support home-school collaboration?
Topics include:
The learning characteristics and needs of school-aged students with autism, and strategies and adjustments to support them
Transitions to and from school, particularly focused on student involvement in Individual Educational/ Transition Plan (IEP/ITP) development
Resilience in families, siblings, and grandparents of people with autism
Supporting the collaboration between home and school
NESA Standards:
1.2.2, 1.6.2, 3.4.2, 4.1.2, 3.7.2
Facilitators
Dr Joanne Danker is a lecturer in Special Education at School of Education at UNSW Australia. Her research interests include the well-being of students with developmental disabilities (i.e., autism spectrum disorder and intellectual disabilities), and using innovative research approaches such as Photovoice to enable the authentic voices of the often silenced and marginalised children with disabilities to be heard. Prior to her academic career, Joanne worked as a mainstream primary school educator in Singapore for 10 years.
Iva Strnadová is Professor in Special Education and Disability Studies at the University of New South Wales in Sydney, Australia. Prior to her academic career, Iva worked for 7 years with people with intellectual disability and with autism. Her research aims to contribute to better understanding and the improvement of the life experiences of people with disabilities, especially those most marginalized, such as people with intellectual disabilities. Combining research with advocacy is essential in her research program, which builds on supporting the self-determination (including self-advocacy) of people with intellectual disabilities, and is grounded in an innovative inclusive research approach, in which people with intellectual disabilities are included in the role of researcher.
She has a particular research interest in the well-being of people with developmental disabilities (intellectual disabilities and autism) and their families over the life span, diverse transitions in lives of people with disabilities (particularly intellectual disabilities and autism); girls and women with intellectual disabilities; parents with intellectual disabilities; people with profound intellectual and multiple disabilities, and inclusive research.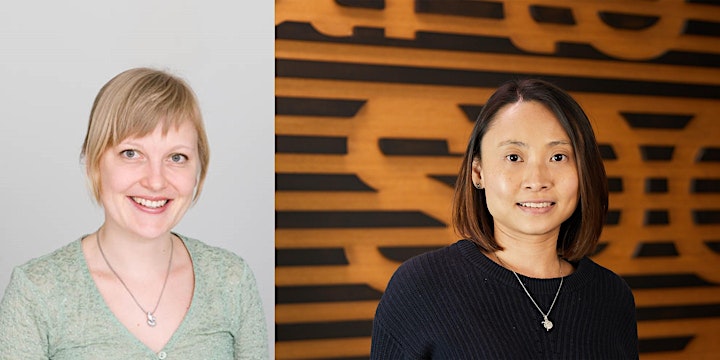 Audience:
These workshops are ideal for teachers and school learning support officers in mainstream classes who support students with autism and who may have little or no formal training in special and inclusive education.