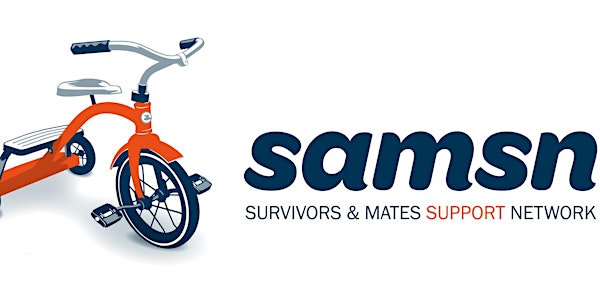 Supporters & Survivors Workshop - Parramatta - 26 February 2022
A workshop for partners, family, friends of men recovering from child sexual abuse. Male survivors are also welcome to attend.
About this event
Supporting male survivors: A workshop for partners, family, friends & male survivors
SAMSN is committed to supporting men who were sexually abused when they were children or teenagers. As part of this commitment, SAMSN conducts workshops to support the partners, family members and friends of men recovering from abuse. These workshops are designed to support survivors and supporters.
''Is there anyone else supporting a survivor I can talk to? I feel so alone in this"
"My partner is struggling with memories of being abused as a child. How can I help him?"
"An old friend has just told me he was sexually abused when he was a child. What should I say to him?"
"I have just found out my son has been sexually abused. What should I do?"
The SAMSN workshops will provide answers to these difficult questions and assist supporters to have confidence in responding to the needs of male survivors. The workshops are interactive with time to make comments and ask questions. 
SAMSN Supporters Workshops are FREE to all attendees. Register your place online to confirm your attendance.
Comments from previous attendees -
"Loved it! For the first time we were amongst people who just 'know'." Pam
"The compassion and empathy that I have experienced today has restored faith in myself that there is healing on my horizon." Scott
"Very practical and productive. Has helped unpack the enormity of impact on my brother's life." Yuri
"I loved the down to earth, honesty and the sense of being comfortable so easily. I loved that survivors also attended today and shared through separate groups." Amanda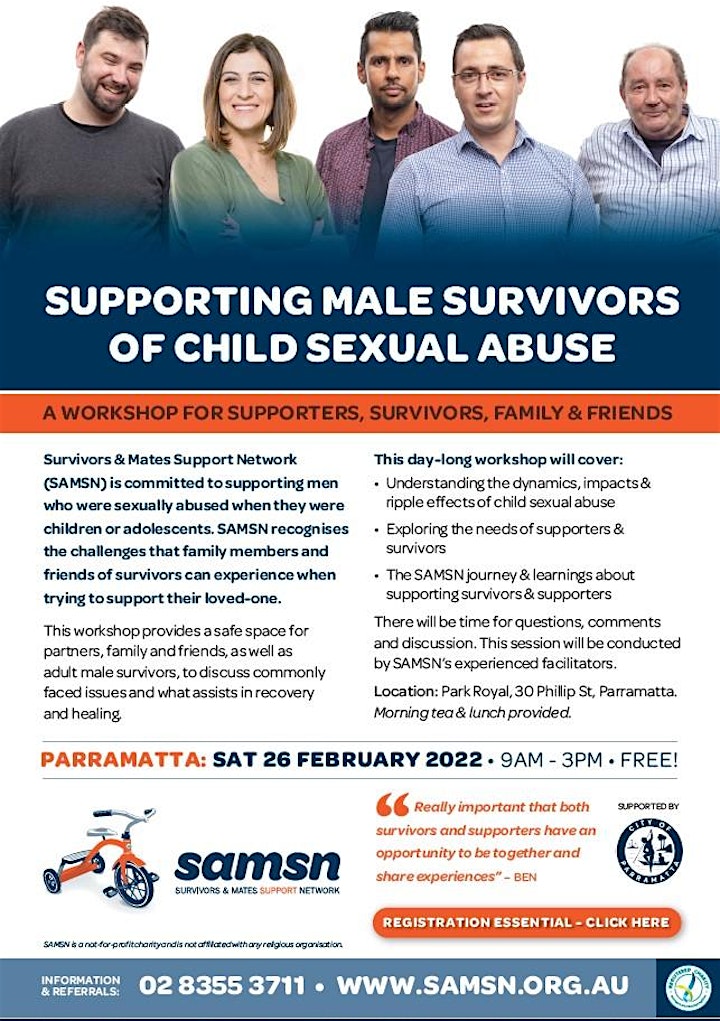 Organiser of Supporters & Survivors Workshop - Parramatta - 26 February 2022
Survivors & Mates Support Network (SAMSN) is a not-for-profit charity co-founded by male survivors for male survivors and their supporters.
We believe male survivors can recover from child sexual abuse, support others to thrive and become leaders for change.
Our vision - A world in which male survivors struggling with the adverse effects of childhood sexual abuse can easily access support and find understanding and acceptance.