Event Information
Refund Policy
Contact the organiser to request a refund.
Eventbrite's fee is nonrefundable.
About this Event
During this COVID-19 uncertainty, if you are like many food and beverage brands supplying into retail and are not quite sure who to talk to or where to go, then join us on 7th May for our free webinar.
Most importantly we are keen to build a strong support network during this period.
Join David Burns, David Freeman, Ben Whyatt and Lisa Crawford Jones to learn about the best ways to navigate through this COVID-19 period and beyond.
We are well networked internationally so will provide some insight and assistance on how you can re-invent your overall strategy.
Stay one step ahead and join us for a great session of insight and learning as well as 4 shoulders to lean on!
* Current Sentiment. What are retailers, distributors and consumers saying and doing right now.
* What should F&B brands be doing differently right now (if anything)? Marketing, pricing, brand, new product development schedule, finance and channel of trade switches.
* The Future - what might the future look like for F&B brands when people go back to work, kids go back to school and things get "back to normal"?
* F&B Trends - Will the trends we were talking about 3 months ago be the same moving forward?
You will leave inspired and you'll learn something new - guaranteed!
Hosted by
DAVID J. BURNS , Founding Partner of DJB Food Group
David has a diverse background across retail, wholesale and hospitality industries having experience working with some of the most respected organisations in the world. David ran the instore Bakery business for Coles and also developed the Wild Bean Café for BP Australia back in 2004. David now works with F&B companies to optimise growth and reduce risk in Australia, Asia and the UK and has assisted well know local success stories like Remedy Kombucha.
David will chat through the do's and don'ts of developing and growing a great food or beverage brand. David has lived, worked or traveled to over 30 countries so is well versed on food and beverage trends and how to leverage this knowledge.
https://www.djbfoodgroup.com
DAVID FREEMAN , Founder and CEO of H2Coco
David knows a thing or two about living a well-balanced life. Having run his trade on various businesses, David then set his sights on the world of wellness – launching one of Australia's first coconut waters H2Coco in 2010. David's eccentric style will surely inspire you, sharing detailed insights on continuous innovations, expansions and capitalising on new market opportunities.
https://h2coconut.com
BEN WHYATT , Innovation Manager at Scalzo Foods
Ben Whyatt is the host of one of the most popular Podcasts going around "Retail Ready" with almost 3000 downloads in very short period. Ben is also an expert in all things food and beverage innovation.
In recent years Ben has enjoyed developing new products for Coles supermarkets and won 3 new product of the year awards during his Coles tenure.
Ben now travels the world for new insights as Scalzo Foods Innovation Manager.
Ben is a passionate individual who loves all things food and beverage especially when it comes to new trends and ideas!
LISA CRAWFORD JONES , Content Manager at Naturally Good & Editor of What's New in Healthy Products
Lisa Crawford Jones is a journalist, publisher, and senior marketer who's been professionally and personally immersed in health for 20+ years.
She's the consulting content manager to Naturally Good and the Business Summit, and editor of What's New in Healthy Products.
Formerly the Brand & Marketing Manager at Unique Health Products and CLIF Bar & Company (Australia), she's grown during the last 5+ years in the trade market for healthy packaged goods, passionately seeking opportunities to "get more health on the shelf" in Australian retail.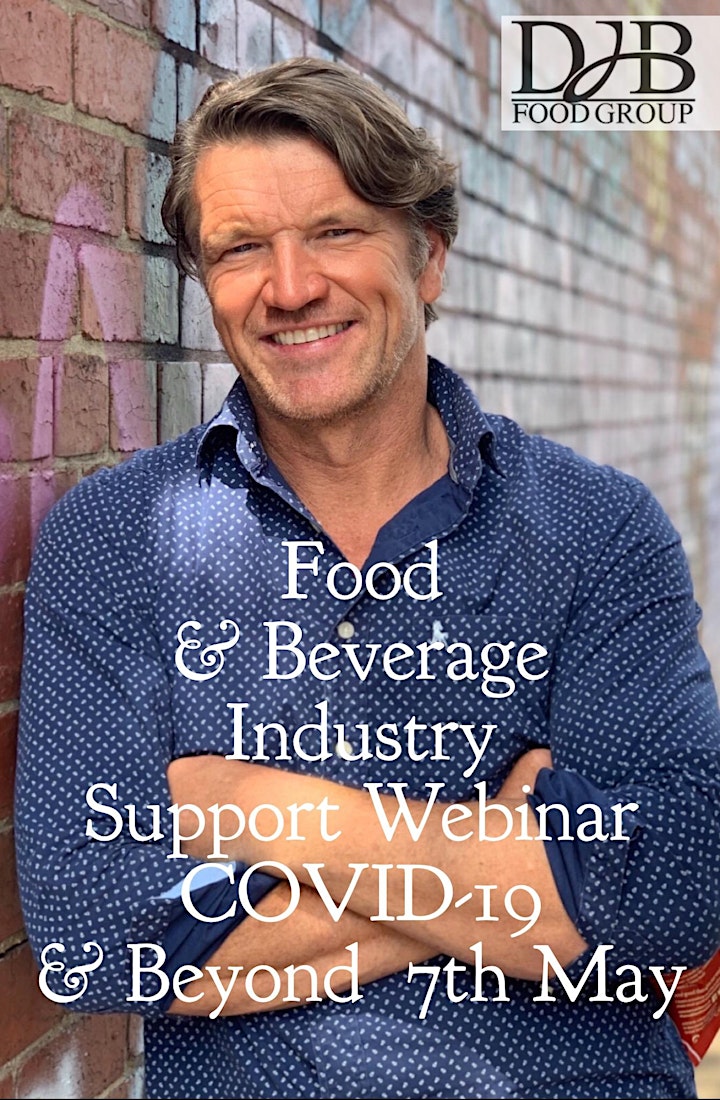 Who should attend?
- Food entrepreneurs, start up's and SME brands.
- Food retailers looking for inspiration.
- Food distributors and importers.
- Food service operators looking for that shot in the arm.
- Industry service providers.
Streaming Details?
Webinar login details to follow.
For more information regarding the event please contact;
David J. Burns
M: +61 427 034 412
E: david@djbfoodgroup.com
Date and Time
Location
Refund Policy
Contact the organiser to request a refund.
Eventbrite's fee is nonrefundable.