Description
Proudly hosted by the Association for Services to Torture and Trauma Survivors (ASeTTS) in partnership with the International Rehabilitation Council for Torture Victims.
Please join us on the United Nations International Day in Support of Victims of Torture for a public seminar with ASeTTS, The Humanitarian Group, Curtin University Centre for Human Rights Education, Curtin University's School of Psychology, and the Centre for Asylum Seekers, Refugees and Detainees (CARAD).
The panel will discuss the refugee and asylum seeker experience in Western Australia and the recovery from torture.
---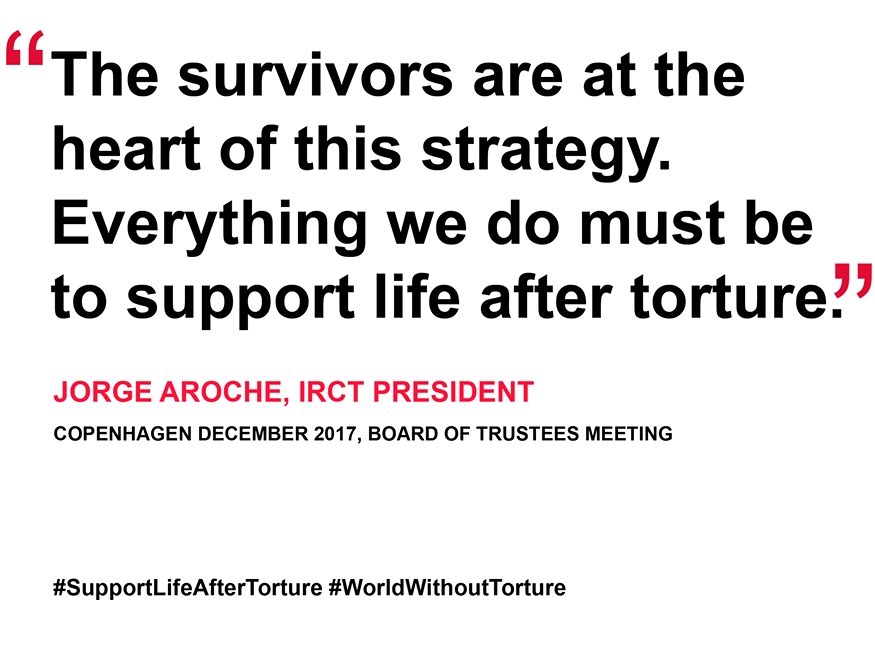 ---
The United Nations International Day in Support of Victims of Torture on 26 June marks the moment in 1987 when the UN Convention Against Torture and Other Cruel, Inhuman or Degrading Treatment or Punishment, one of the key instruments in fighting torture, came into effect. Today, the Convention has been ratified by 162 countries. 26 June is an opportunity to call on all stakeholders including UN Member States, civil society and individuals everywhere to unite in support of the hundreds of thousands of people around the world who have been victims of torture and those who are still tortured today.
The Support Life After Torture Campaign is a fundraising initiative of the IRCT to ensure that torture and refugee trauma rehabilitation services globally are able to continue to provide vital medical, psychological and social services. ASeTTS is currently running the pilot phase of the campaign in Australia on behalf of the IRCT, of which it is a member. www.lifeaftertorture.org.au
Participants:
April Pearman, Interim CEO at ASeTTS and registered psychologist.
Associate Professor Caroline Fleay, researcher and lecturer in the Centre for Human Rights Education at Curtin University, and board member of the Refugee Council of Australia.
Dr Elizabeth Newnham, Research Fellow in the School of Psychology at Curtin University, and at the FXB Center for Health and Human Rights at Harvard University.
Kathy Bogoyev, Principal Solicitor and Registered Migration Agent at The Humanitarian Group.
Joanna Josephs, Operations Manager at CARAD.

Fatemeh Etemadi, Community Voice: Afghan Community youth leader and Curtin University student.