Description
SUNSHINE COAST - Social Media Strategy for Business
Whether you're currently participating in social media for personal or professional reasons, if you want to succeed with social media you need to have a well thought out social media strategy.
Come along to this session and gain an overview on each of the major social networks, improve your approach to developing content and images and walk away with an actionable social media strategy.
This workshop is hands on and interactive so bring a laptop (not a tablet) to put what you learn into action there and then! Join us for this session where you will leave with a social media strategy!
TOPICS COVERED IN THIS SESSION:
10 reasons why you should care about social media

What are the major social networks (Facebook, Linkedin, Instagram, YouTube)? How many users do they each have? What kinds of users?

What about the other networks? Pinterest? Twitter? Snapchat? Google+? What are they? Should you be on them?

Defining your objectives – find out what tangible results it is possible to achieve on social networks and use these to define your own company's objectives for using social media

Defining your target market – depending on your geographic location, and area of specialty, you may wish to target different segments of the market. Find out how this is possible on social media.

What is your brand voice – the way you 'speak' on social media may be different to your other communication channels. What will your voice be? What will you talk about? How will you stay interesting?

Structure - Profiles, pages, groups, likes, followers - what does it all mean and have you got the right structure to move forwards with? What to do if you have multiple pages or the wrong structure. How do you optimise the accounts you have got?

The social media success wheel – the 7 steps you should follow to get started and succeed on social media

Content creation - How to create and share content across social networks in minimum time and with maximum effect – banish writers block and come up with a string of great things to share on social media and learn about scheduling tools which allow you to post in advance, which can reduce your social media time investment down to just 30 minutes per week after set up

Post, manage and respond - Once you're established on social media, you need to schedule posts on a regular basis. So how often should you post? Should you post direct on the networks or via professional scheduling tools? What is the best time to post? How do you manage and respond to comments and direct messages - positive and negative resulting from your posts?

Analyse, report & improve - How do you measure results from social media and tie these back to your objectives? What should you use to analyse your results and how do you collate it into a report to share with your boss or team and improve from.

Participants will leave with a social media strategy to implement for their business or to refer to their support team or external agency to truly leverage Social Media for their organisation.


WHO SHOULD ATTEND AND PREREQUISITES
People who want to develop a clear social media strategy for their business

People who have established social media networks but who aren't confident they are set up correctly or doing 'the right thing'

People who are 'doing social media posts' but don't feel like they are getting results from their efforts

People who have no idea when to write, and what to write about on social networks

People who are time poor and want to find the most efficient way to 'do social media' with maximum results

People who want to learn about tools that will help them monitor and manage their social media accounts more efficiently

Students should have a strong working knowledge of either Mac or Windows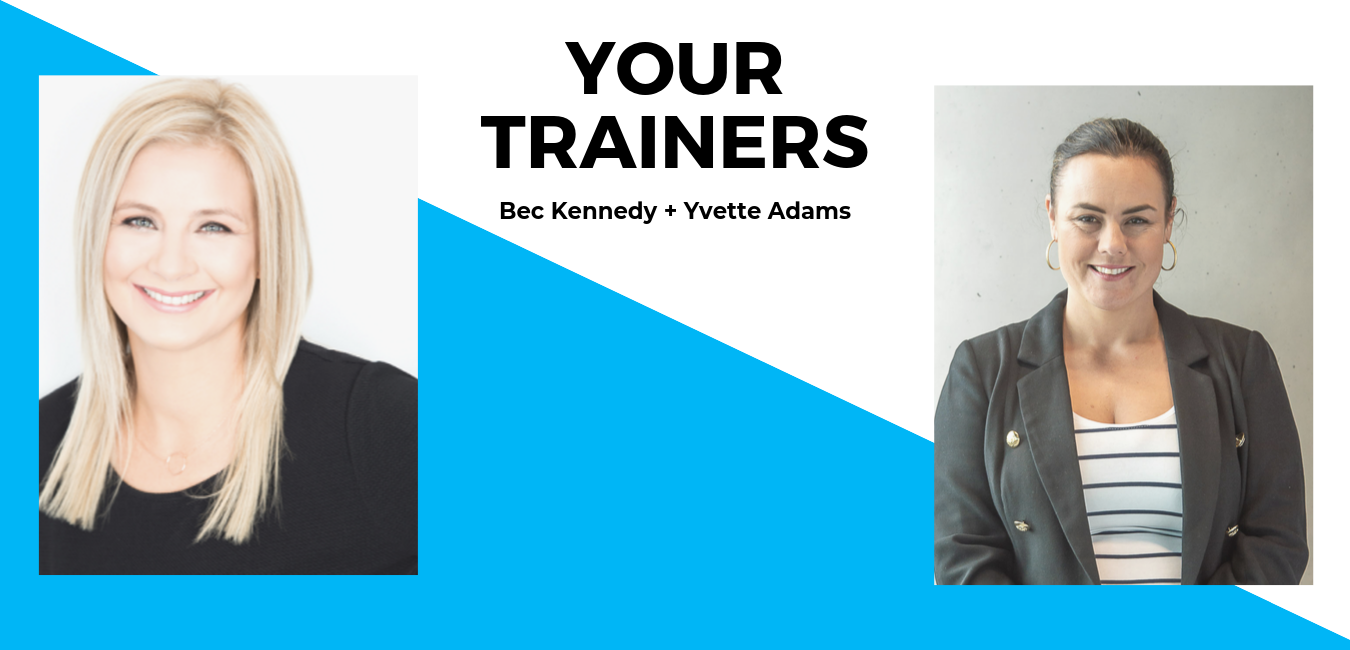 IMPORTANT DISCLAIMERS
Timing: We suggest you arriveat 830am for a 9am start. This allows you time to park, set up, get on WiFi, network with other attendees and the trainer and resolve any issues to start promptly at 9am.
BYO Equipment At these interactive workshops we encourage you to bring your own laptop (not iPad or tablet). You will have the opportunity to network with others, so bring business cards!

Cancellation Policy: Should you be unable to attend, a substitute delegate is always welcome at no extra charge. An admin fee will apply for missed trainings. Regrettably no refunds can be made except if the event minimum numbers are not reached.

Minimum numbers: This workshop requires a minimum of 5 attendees to go ahead – if the minimum attendee number is not reached, a full refund or credit of the training fee paid, will be given to attendees who have already paid. Accommodation and travel is booked at the risk of the attendee.

SMILE! Your attendance at events may be digitally recorded through photographs and/or video recordings. Images may be used on our websites, publications, social media or by other media and marketing channels. If you do not wish your image to be published, please notify staff before the event.
DATA - Your contact details may be entered onto our database as a result of your registration for this event so we may send you follow up material, and any important updates/announcements and remain in touch post event. You can unsubscribe at any time.