Location
Amara Retreat
81 Litfin Road
Verrierdale, QLD 4562
Australia
Refund policy
Contact the organiser to request a refund.
Eventbrite's fee is nonrefundable.
3 soulful days to supercharge your energetic frequency + align your vibration to INNER PEACE, WHOLENESS + UNCONDITIONAL LOVE.
About this event
This is our goal. We want you TO HAVE A once IN A lifetime EXPERIENCE.
The most intimate retreat that will push the RESET button on your heart, mind and soul…
A retreat curated around deep transformation from the inside out…
…pairing that wisdom with the KEY that will create much bigger transformation…
UNCONDITIONAL LOVE.
The missing link to our wholeness.
And it all starts in the heart.
Join us for the most radical and powerful weekend you can ever experience, supercharge your energetic frequency + align your vibration to inner peace and wholeness.
Give yourself the gift of time and space to repair, restore and reconnect with yourself and your heart in absolute comfort and tranquility.
A chance to revel in the peace of this sacred land of Noosa Hinterland.
A chance to heal in a whole new way.
And a chance to bring it all home, into your mind, into your heart and into your body with an experience you'll never forget.
Are you ready to escape to a tranquil sanctuary, awaken your heart, activate your inner wisdom and let love guide your life?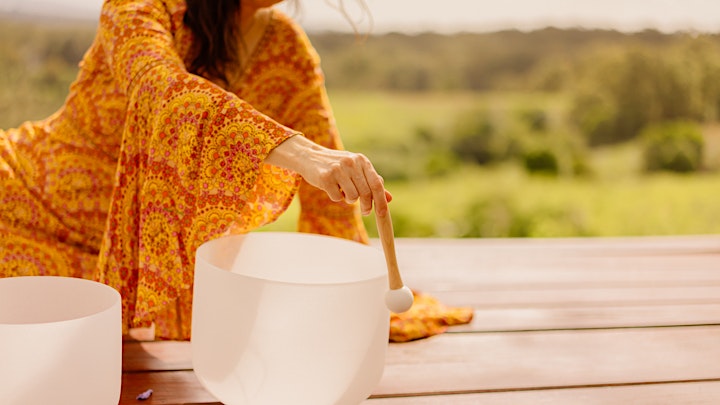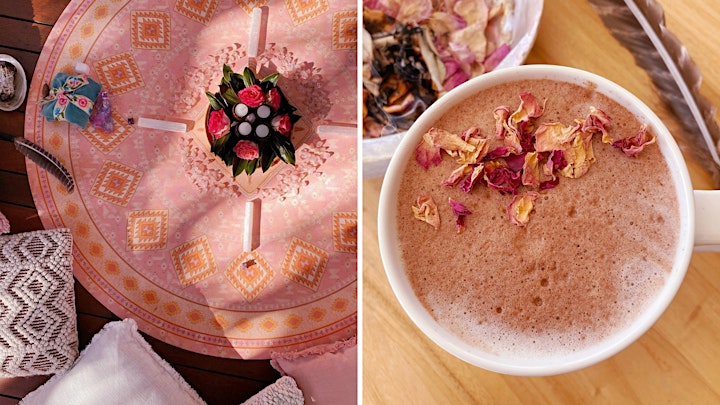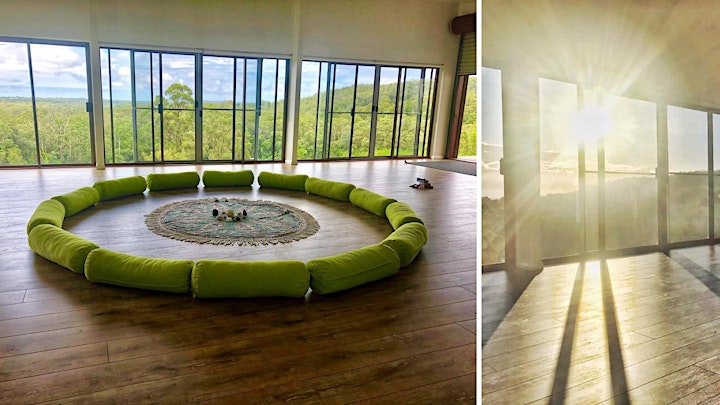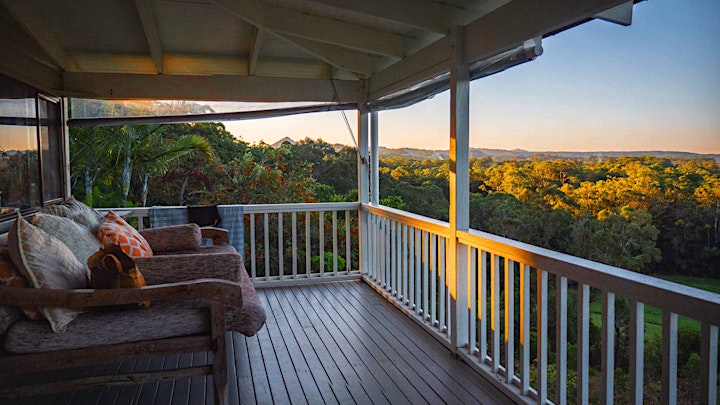 This retreat is unlike anything you've ever experienced before.
It is a weekend of revolutionary integrative healing that will remove any energetic blocks around your heart, mind and soul so you can receive the unconditional love, success and abundance you truly desire and dream of.
You will experience a deep sense of inner peace and wholeness that allows you to open your heart to receiving more love, peace and success.
Because leading with love:
Begins with leading YOURSELF with love.
Our weekend together is not just about self love – it's about UNCONDITIONAL LOVE (for yourself!) so that you no longer sacrifice yourself for others.
Are you ready to open your heart?
Hidden away in a place of absolute seclusion, this entire retreat is a sanctuary that will instill a sense of simple luxury into every aspect of your time with us, providing you with unconditional support throughout your stay.
You will receive the space and support you need to not only heal but discover TRUE happiness, vitality and clarity in your wellbeing.
Immerse yourself in a transformative environment and discover who you truly are.
Through a potent journey of conscious, sub-conscious and deep energetic healing of embodiment and breathwork, Rosie will support you to let go and peel away your conditioned belief symptoms that aren't serving you anymore, so that you can more fully embody the unconditional love you truly are and live the largest expression of yourself.
You will be guided through grounding yoga classes, sacred cacao ceremonies, chakra balancing, sound healing and mindfulness meditations with Melina to provide you with the most soul nourishing, easy to apply guidance and tools to come back to your heart and the present moment.
And best of all in an environment where you get to more fully experience the inner stillness that illuminates who you truly are.
As you awaken to this radiance, you'll more naturally expand into greater levels of clarity, joy, trust, creativity and love in your life.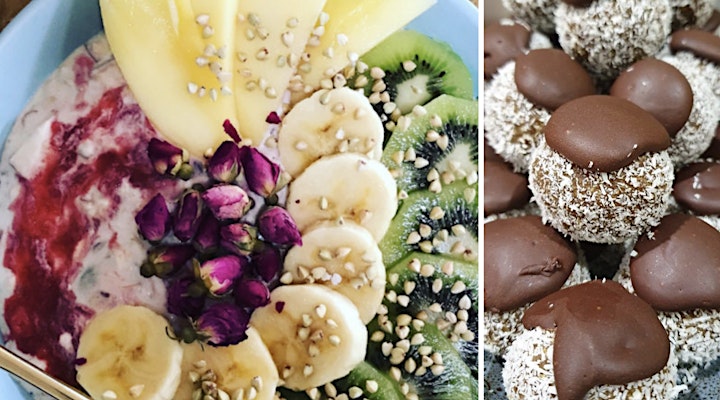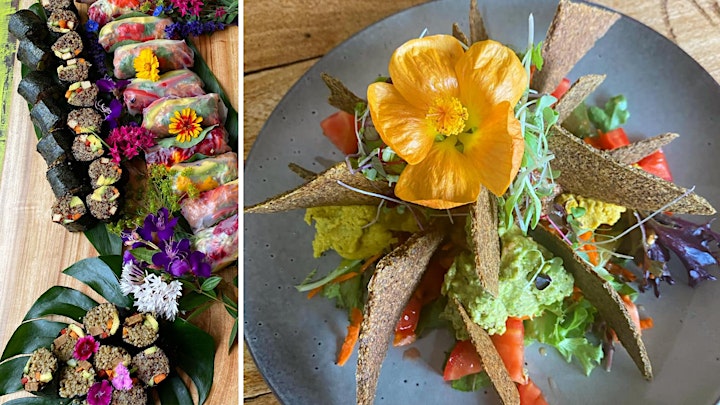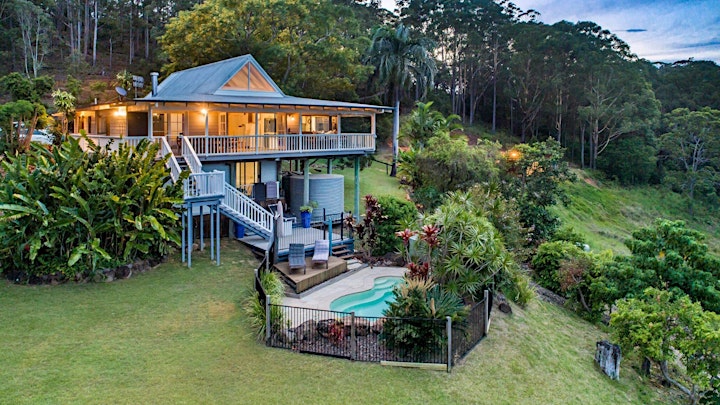 What your weekend looks like with Melina + Rosie:
CONNECT: Once you check in on Friday, you will take time to centre yourself in the sacred healing vibes of Noosa Hinterland and start to lap up the beauty and serenity that surrounds you.
SOUL-ALIGNMENT: Ground into soul-nourishing yin yoga, sound healing, breathwork + sacred cacao ceremony to soothe and restore your mind, body, heart and soul back into the present moment feeling aligned and clear about who you truly are.
AWAKEN TO YOUR WHOLENESS: We will deep dive into shifting you out of old paradigms and completely transform you're self-limiting beliefs and unconscious blocks to being emotionally FREE and show up confidently and authentically as you really are.
UPGRADE YOUR SELF WORTH: Everything else is just symptoms of deeper stuff going on! Break the repeating patterns of self-doubt, not enoughness and proving that have left you feeling stuck and release them from your mind heart and soul forever.
ANCHOR INTO SAFETY + PEACE: Heal and release stored trauma from your nervous system so that you can truly feel SAFE to be you and be seen in your light.
FREE YOUR SOUL: Achieve higher states of consciousness as you align to the Light and feel deep levels of wholeness and freedom within… you will experience a soul level awakening to live a full, connected and FREE life.
UNRAVEL INTO SELF-LOVE + CARE: Learn the power of unconditional love and radical self-acceptance and how to build a loving and empowering relationship with yourself and others. Explore the importance of balancing 'being' and 'doing' and how you can slow down and reconnect with yourself.
NOURISH: Enjoy a very nourishing, nutritious organic selection of amazing food that restores, replenishes and revives. Earth to plate, made with love by the amazing New Earth Cafe (if you are GF and DF, we've got you covered!). Your morning and afternoon tea will be filled with organic raw cacao treats, cold pressed juices, fresh fruit, cheese and refreshing herbal teas.
RESET: You will experience a powerful subconscious healing session to unlock your true self so you can finally believe you are enough on a mind, body and soul level. You will get a 21 day rewiring to really cement your reset in on a deep cellular level.
BUILD SELF-TRUST: Break up with self-doubt and learn to to build deep trust within yourself and your inner guidance. No longer question yourself, your choices and your decisions. Learn how to live in integrity with your inner truth and why this is the key to an empowered life.
ENJOY: Beautiful Amara Retreat, 44 acres offering stunning 180 degree views of natural wonder, rolling hills, stunning magnesium salt pool, steam rooms, bush walks and more.
CREATE: We will finish the weekend in ceremony tapping into our hearts in a Sacred Cacao Ceremony, releasing the 1st quarter of 2022 and stepping powerfully into the next through deep visualisation, along with a mandala filled with loving intentions that will leave you filled with peace, calm and aligned from within.
Your all inclusive Retreat weekend includes:
2 Nights 3 days Hinterland's Location Accommodation (twin share or private rooms available)
All bedding and towels, biodegradable lush shampoo and body wash, yoga mats are all provided for (we've got you fully covered)
Daily buffet of fresh organic food provided to all dietary requirements on site, including morning + afternoon tea
Immersive transformation with your coach Rosie
Daily mindfulness meditation + yoga sessions with Melina
Sound Healing Ceremony
Open and closing Sacred Cacao Ceremonies
Ceremony around the energy laden fire circle
Relaxing in the Magnesium Salt Pool
Unwinding in the sauna and steam rooms
Lapping up the 4000 sqm swimming water hole with floating pontoon
Breathwork + Embodiment healing experience
Deep ancestral healing and re-wiring + 21 day transformational rewiring to permanently embed your deep self-love journey beyond the weekend
Beautiful walks and hidden contemplation areas like the Buddha Garden
Tools to keep forward movement in your life
Rest, play, adventure, rejuvenation
Gift bags including journal and pen to have and to take home with you. These goodies will allow you to bring more harmony, self-love and care into your everyday life.
Private FB group for connection and integration beyond our time together
An experience you'll never forget!
What to Bring:
Wear comfortable clothes for Yoga + healing
Shoes for bush walking
Swimwear for a jump in the magnesium pool after your healing!
Any other personal items you may need during your stay (we've got the rest covered!)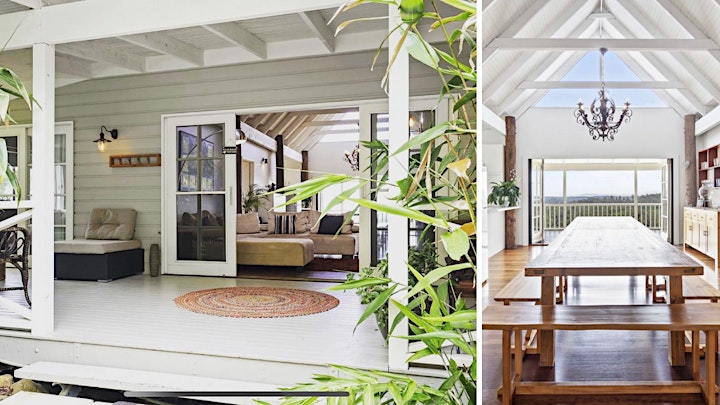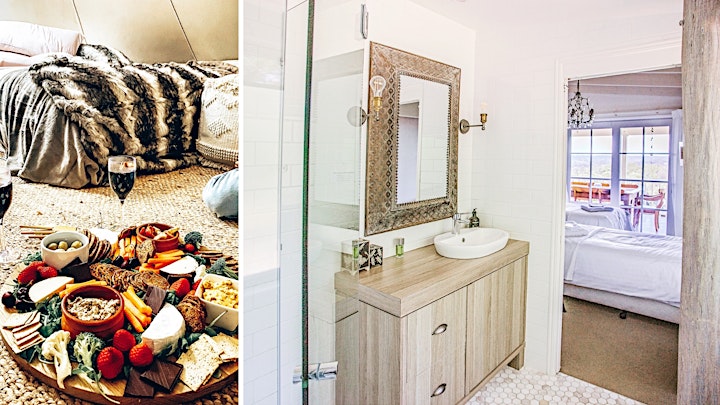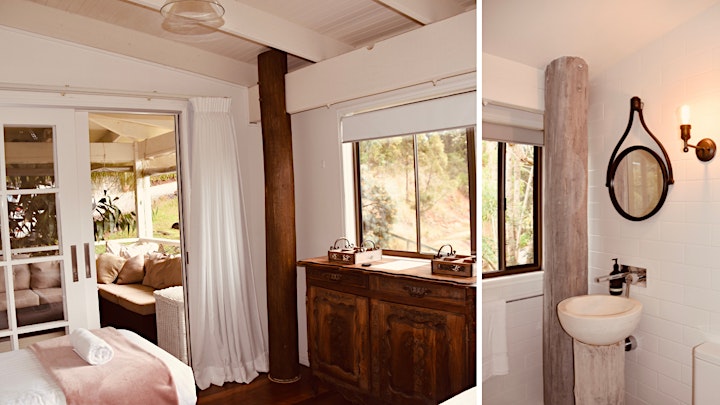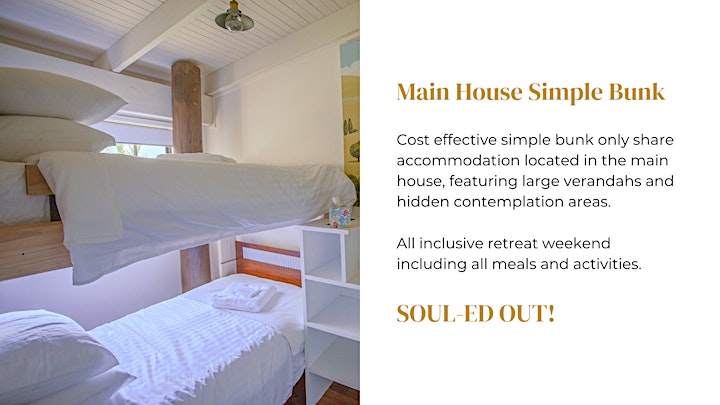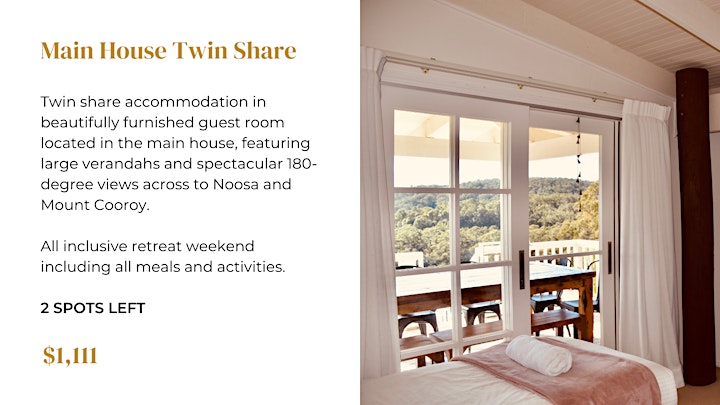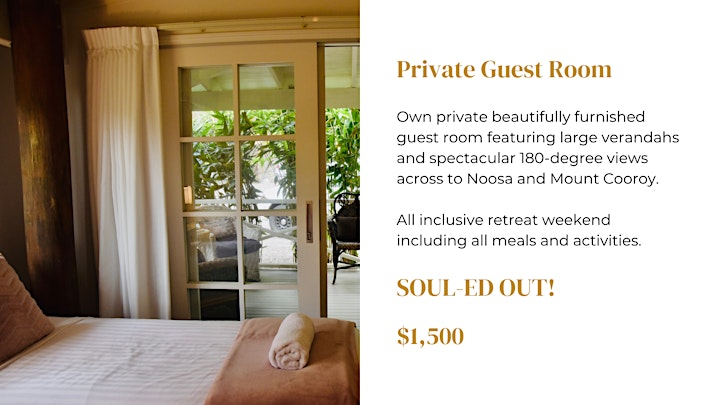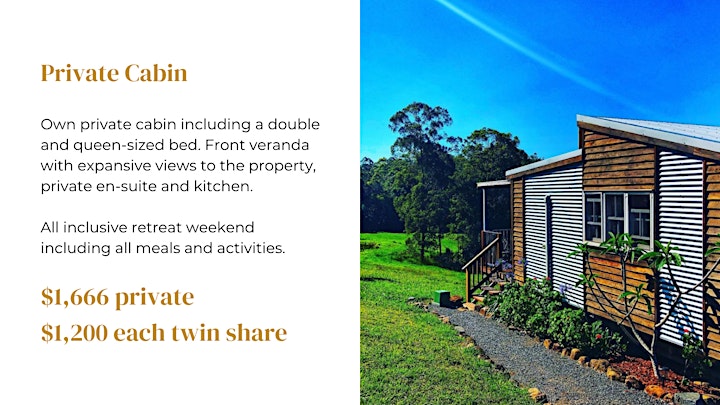 If you wish to make payment by direct deposit please give Rosie a call on Ph: 0400 152 011 or email at rosie@happinesslifestyle.com.au to organise.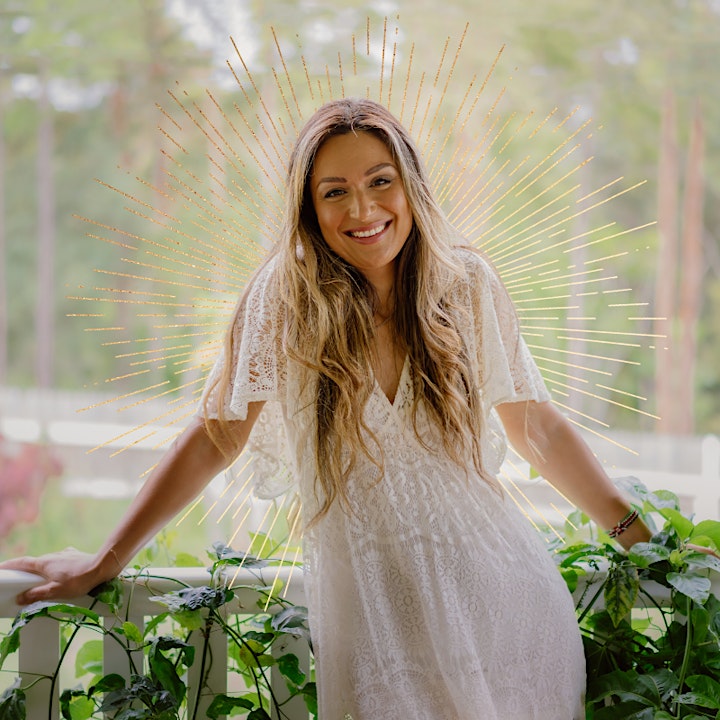 Rosie Chehade is an International Best Selling Author and Leading Transformational Success + Master Coach, Speaker and Mentor in the coaching and consciousness industry.
She is internationally renowned for leading the best women's spiritual retreats and transformational group intensives in the world and is a spiritual advisor and business coach for some of the highest level CEO's and conscious entrepreneurs, authors and multiple 6 + 7 figure businesses.
She holds a masters in Neuro-Linguistic Programming (NLP), Rapid Transformational Therapy (RTT), the unique and proven Western Mindfulness, with an emphasis on Awareness, Health and Healing.
Her powerful work is the first of its kind combining conscious and sub-conscious reprogramming with the step-by-step strategies. She takes a DEEP holistic approach to biz by blending the mental, emotional, financial AND spiritual worlds into a truly Transformational experience.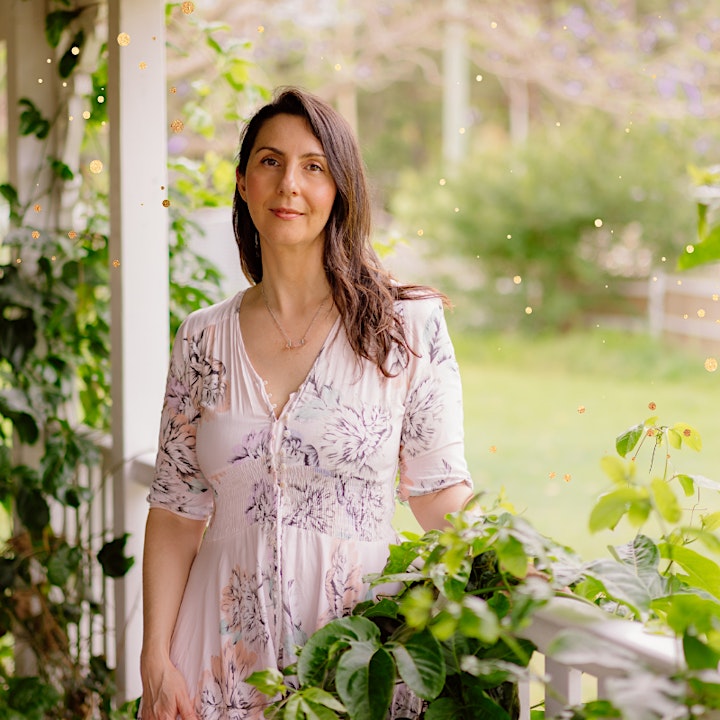 Melina Demertzis is a Heart Based Mindfulness, Meditation and Yoga Teacher. Melina was initially drawn to yoga and mindfulness for its ability to connect body, mind and spirit and was soon addicted to the soothing qualities of the practices.
Using conscious breath, feel good gentle yoga, sound healing and the grounding medicine of sacred cacao, Melina brings a gentle, calming and soothing energy to her classes. Her mission is to create a space of stillness, peace and spaciousness for people to connect back to their heart.
Her soft, feminine presence will leave you feeling nurtured, calm and grounded.
She believes mindfulness, meditation and yoga is for absolutely everyone and is passionate about sharing this with the world.