Description
Join us on Friday 1st December to meet other business owners and hear our fantastic speaker for this month.

Guest Speaker: Genine Howard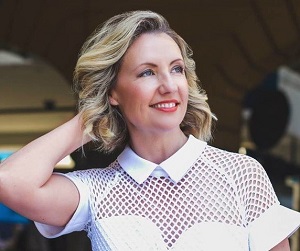 Getting PR for your business
As a magazine publisher for some 14 years, Genine Howard has seen many an editorial pitch, and majority of them fail at attracting the attention of editors. Harsh, but a reality. So therefore, what makes an editorial pitch work? How can you get featured in the media with ease? Just how can you, as a business, grab the attention of editors in the fast-paced world of media? It's not as hard as you may think … if you break the rules!
This month, magazine publisher and business coach, Genine Howard shows us the tricks of the trade to get your business and story featured in the media so that you can grow your expert profile, become an influencer share your message with the world.
Genine Howard is a best known as a business coach, magazine editor and publisher who has created, bought and sold numerous high end magazine titles in both print and digital including new stand publications. She is also the founder of highly successful Sunshine Coast magazine, Profile.
With a swag of accolades, Genine is also an author, public speaker, had a radio show and television appearances.
She is now dedicated to helping other female entrepreneurs live their most extraordinary lives teaching them how to clarify and speak their message, influencer-style branding and power mindset so they can build beautiful businesses which in turn, give back to the world in a positive way.