Sunshine Coast - Facebook & Instagram Advertising Workshop
Deep dive into Facebook & Instagram Ads with one of Australia's Top Ad Trainers.
About this event
We are pleased to once again offer our in-person workshops at limited locations. In line with COVID-19 safety regulations, we will be strictly limiting attendance numbers. Securing your place will be on a first in, first served basis.
SUNSHINE COAST - Facebook & Instagram Advertising Workshop
FULL DAY SESSION
Arrive 8:30am for 9am - 4:30pm Workshop.
SESSION OVERVIEW
Join us for this full day workshop and start to feel like you are winnig at Facebook and Instargam Ads. No more guessing games, No more hoping for the best, today you will go through and understand what Facebook Business Manager is and its key features including understanding what the correct structure is for your account, what pixels are, what custom, saved and lookalike audiences are, why you should get Facebook pixels installed ASAP, You will understand how to mobilise a campaign via Facebook Business Manager and how to analyse it's performance on an ongoing basis and much much more.
MORNING SESSION
Facebook + Instagram Advertising Introduction, statistics & landscape
Organic vs boosted posts vs paid ads
Identifying your advertising objectives - what is possible through Facebook Ads & Instagram Ads
Identifying your target market on Facebook + Instagram - Facebook Insights + Google Analytics + Facebook's Audience Insights tool
Introduction to Facebook Business Manager & how to get started if you don't have an account already
An orientation around Facebook Business Manager Settings and adding/requesting access to assets - Pages, Ad Accounts, Partners, Projects, People
Business Manager Setup Guide - How to Add a Page or Ad Account, Request
Ensuring all your key details are correct - Business Information, Payment Methods, Notification Settings, Time Zone, Currency
Linking your Instagram account with Facebook Business Manager
Exploring Event Manager & the all important Pixels
Creating Audiences - Custom audience options, how to saved and lookalike audiences
The structure of Ads Man
AFTERNOON SESSION
How to effectively name your campaigns/ad sets/ads for best monitoring and reporting
Understanding different ad format options available to you in FBM
Understanding your ad placement options within FBM
Running ads on a mobile - Facebook pages + Facebook Ads + Insights app
Coming up with your creative - titles, imagery, video, links, display links, calls to action & more
Budget & Schedule - Lifetime budgets vs daily budgets - how much should you expect to spend, how to optimise for ad delivery, automatic vs manual bidding, when you get charged etc.
Examples of HIGH PERFORMING Facebook + Instagram ads (and why they work)
Facebook's ad policies (including Instagram) - things you need to know
We run through the process of mobilising an ad
How to analyse your Facebook + Instagram ads performance - frequency, relevancy, tracking conversions, adjusting your performance columns and breakdown depending on what data you want to see.
WHO SHOULD ATTEND AND PREREQUISITES
PLEASE NOTE THAT AS ADVERTISED ON THE EVENT REGISTRATION PAGE, A CERTAIN LEVEL OF KNOWLEDGE IS ASSUMED FOR THIS WORKSHOP - this is an intermediate to advanced level workshop.
We assume that all participants already have good proficiency with Facebook & Instagram pages, and already have some boosting post experience and are ready and willing to learn more.
If this is not you, we recommend that you engage in our Social Media Strategy or Facebook & Instagram for Business Workshop BEFORE engaging in this workshop.
YOUR TRAINER: Yvette Adams – Founder, Trainer, Speaker
Sunshine Coast Based
Yvette Adams is a serial entrepreneur and a multi-award winning business woman including winning the ICT Woman of the Year at the iAwards in 2013 and the Commonwealth Bank Business Owner category at the Telstra Business Women in Queensland in 2010. She has started six businesses, has sold two, acquired one, and currently runs three – The Creative Collective – a digital marketing agency specialising in social media; The Training Collective – a digital skills training organisation, and awardshub.com – a portal which helps people find business awards to enter.
In 2019 she became one of only eight official Facebook Community Trainers in Australia and New Zealand. In 2018 she was honoured in the Pearcey Hall of Fame at the Pearcey Awards which recognises individuals who have made very significant lifetime contributions to Australia's ICT industry. In 2016 she was named as a Digital Champion by Queensland Government and in 2015 she was recognised for making a significant contribution to science and innovation in Queensland and included on the department's Queensland Science and Innovation Champion Hall of Fame. 
She was been a committee member of the Australian Institute of Company Directors Sunshine Coast branch from 2014 and Chair from 2016 – 2018. She was also on the Sunshine Coast Council's Knowledge & Professional Services task force for 4 years, becoming the Chair in 2016 until mid 2018.
Yvette is a twice published author, and is regularly called on as a media commentator and keynote speaker, facilitator and MC for events all over Asia Pacific. She has a social media show which airs on ABC Sunshine Coast (90.3FM) every 2 weeks at 445pm on Tuesdays and also presents a show called Young Entrepreneurs which can be viewed on Bizversity, an app available on Google Play or the App Store. Download it for free!
IMPORTANT DISCLAIMERS
Timing: We suggest you arrive at 8:30am for a 9am start. This allows you time to park, set up, get on WiFi, network with other attendees and the trainer and resolve any issues to start promptly at 9am.
BYO Equipment: At these interactive workshops we encourage you to bring your own laptop (not iPad or tablet). You will have the opportunity to network with others, so bring business cards!
Cancellation Policy: Should you be unable to attend, a substitute delegate is always welcome at no extra charge. An admin fee will apply for missed trainings. Regrettably no refunds can be made except if the event minimum numbers are not reached.
Minimum numbers: This workshop requires a minimum of 5 attendees to go ahead – if the minimum attendee number is not reached, a full refund or credit of the training fee paid, will be given to attendees who have already paid. Accommodation and travel is booked at the risk of the attendee.
SMILE! Your attendance at events may be digitally recorded through photographs and/or video recordings. Images may be used in our publications, social media or by other media and marketing channels. If you do not wish your image to be published, please notify staff before the event.
Data: Your contact details may be entered onto our database as a result of your registration for this event so we may send you follow up material, and any important updates/announcements and remain in touch post event. You can unsubscribe at any time.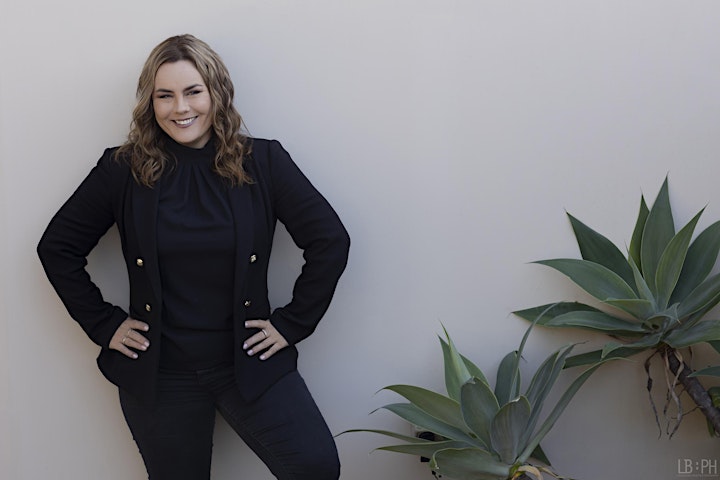 Organiser of Sunshine Coast - Facebook & Instagram Advertising Workshop
The Creative Collective is a digital marketing agency specialising in social media, and also offering SEO, PPC, website development, branding and design, PR & Marketing and more. Since 2009 it has had a training division, The Training Collective, which offers digital skills training online and offline, publically and privately.