About this Event
19-year-old Brisbane singer-songwriter Caleb Caswell first began performing in the wider Brisbane region at the age of 12, and has been honing his craft ever since. Inspired by the likes of John Mayer, Ed Sheeran and John Denver, Caleb has a chilled acoustic style playing a blend of music with pop, folk and country flavours. His smooth vocals are supported by his acoustic guitar and his repertoire includes a span from old classics to modern hits, as well as original tunes.
Enjoy fine wine, craft beers and tasty bar food with friends on a Sunday afternoon. Doors open at 3 pm, Entertainment starts at 4 pm with three sets through to 7 pm. Stay and enjoy the relaxed vibe until closing.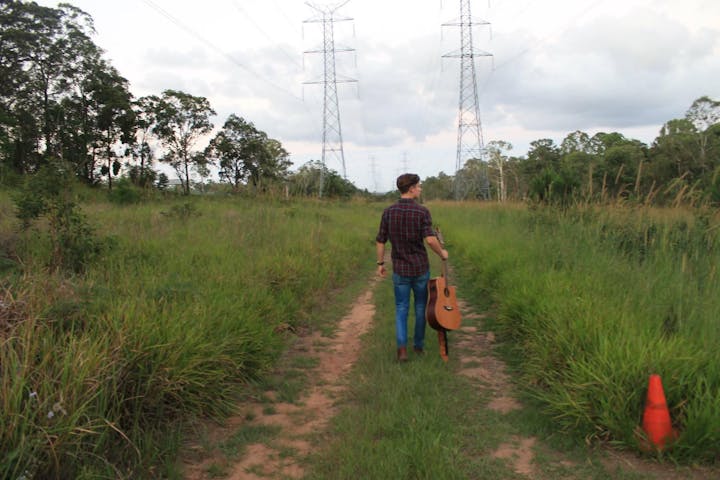 Award-winning wine, beers and bar food available for purchase.
Ducking Good Toast Clovely Estate Signature Black duck liver parfait, chargrilled rye sourdough, duck prosciutto, caramelised onion, garlic chips, sorrel
No Ducking Around Marinated local goats cheese, chargrilled rye sourdough, caramelised and grilled onion, roasted pumpkin, garlic chips, sorrel
Saucy Cow 2 x beef sliders Beef patty, cheese, pickles, crisp lettuce, Clovely Saucy Sauce, slider bun
How Now, No Cow 2 x veggie sliders Roasted pumpkin, haloumi, crisp lettuce, Clovely's Saucy Sauce, slider bun
Cheeky Chippies Fries, cheese sauce, slow cooked beef, Kim chi, scallions