A monthly free, family friendly, event to connect with community.
About this event
Connect with the PolyFinda community at a free family friendly monthly event.
About the event
Join us to celebrate all things polyam community. Rejoice in the freedom of a family friendly space, to meet friends, make new connections and speak freely about your journey so far. Enjoy a drink and a meal or simply kick back and chat with the group there is no obligation to make a purchase at the venue.
This is is a free event where the only cost to you is what you purchase at the venue. All ages and identities are welcome to join this event. Please note any children in your care must be supervised at all times.
You can find us on the day by locating the table with the purple flag.
About the venue
WE are taking over the bird cage at Lickety Split in Footscray. A semi undercover area with multiple seating options that opens to the main bar area. Contactless ordering available as well as access to the main bar.
The menu here packs a punch; tacos, burritos, nachos , sweet treats and a full compliment of cocktails, ciders, wine, beer and the best mocktail sin town! WE cant wait to get there and dig in.
About PolyFinda
Curious about life outside the mainstream? PolyFinda, is a global community app for people who are polyamorous or poly-curious. Polyfinda arranges a number of weekly events around the city for those like minded and curious people to meet in person and connect with their ethical polyamorous community.
What is polyamorous?
Polyamorous: derived from the Greek word for 'many' and the Latin word 'amor' for "love", to mean 'many loves'. It is the ethical practice of engaging in multiple romantic and/or sexual relationships, with the consent of all people involved.
(Can't make this date? Join the PolyFinda app at polyfinda.com to be notified for future events)
COVID-19 risk minimisation
No mask no entry: guests must carry a face mask with them at all times.
Face masks must be worn inside the venue where a distance of 1.5m can not be maintained.
Hand sanitizer will be available at the venue
You will only be required to manually check in at the venue if your details are not included with your ticket.
**face shields, bandanas, scarves, snoods, neck gaiters are no longer considered a sufficient face covering.**
_____________
This is a non-play meetup. We are a consent based community and always ask permission before making physical contact - including a hug.
This is a safe space for all identities , as such PolyFinda has a zero tolerance policy for inappropriate behaviour, discrimination or harassment. We reserve the right to eject any person(s) creating an unsafe environment through inappropriate, discriminatory or harassing behaviour at the discretion of authorised PolyFinda or venue staff. By purchasing a ticket you agree to these terms of entry.
_____________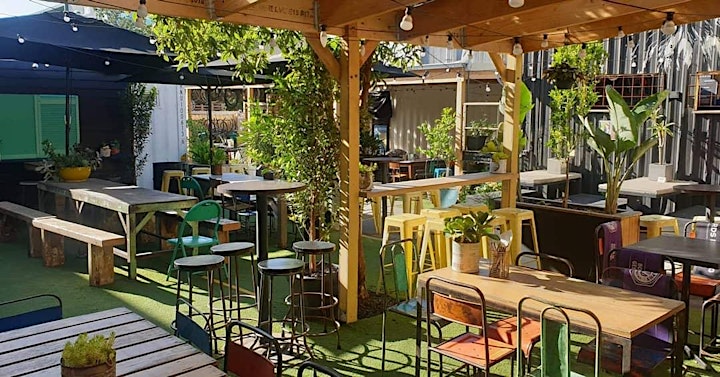 Organizer of Sunday munch @ Back Ally Sally's
PolyFinda dating and events app 
For the open, polyamorous and poly-curious to find similar minded friends and lovers online and in the real world. 
We won't be announcing new events for a while. Please stay safe everyone and look after eachother - we'll see you all again when this craziness is over.