About this Event
The Evie Grace Foundation is hosting a painting fundraiser to raise money towards buying land for our street boys at Global Hope Rescue and Rehabilitation centre in Ngong Kenya as they need a new home.
We have a fabulous art teacher showing you step by step how to paint a beautiful African landscape on canvas. It doesn't matter if you're a super creative person or if you have never painted on canvas before. Everyone is welcome to join us for a fun afternoon being creative with some wine and nibbles!
All proceeds go towards buying new land in Kenya.
Where: Banks Reserve Pavilion, Mount Lawley
When: 1st September, 4pm
Tickets: $40, purchase through Facebook or Eventbrite
Only limited spots are available!
Ticket includes wine and nibbles, canvas, paint.
We'd love to see as many as possible of you there!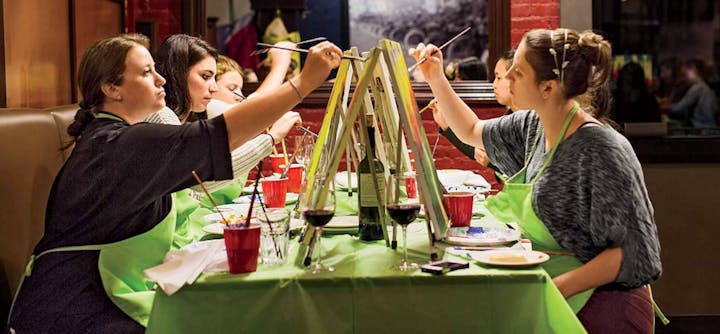 ABOUT US:
We work towards eradicating child trafficking by providing human rights education. Through our projects, we educate young women about puberty, menstruation, and health. Further, we teach women how to make reusable menstrual pads and distribute them. In our Global Hope Centre, we give street boys food, education, and shelter and offer mental health and trauma healing programs.
FUNDRAISING FOR LAND:
During the next six months, we have to raise $220,000 to give our street boys a new home. All proceeds from the afternoon go towards purchasing land for our Rescue and Rehabilitation centre Global Hope in Ngong Kenya. We currently house more than 110 former street boys and provide them with beds, food & education.
For more information, check out our website http://eviegrace.org, follow us on Facebook and Instagram.