Description
CURIOUS ABOUT ANGEL INVESTING?
The Suncoast Angels are running a free workshop that provides a broad introduction to Angel Investing. Not only will you learn about the investment process, you will also have the opportunity to ask questions of experienced Angel Investors.
This is the first in a series of workshops that will be delivered across the Sunshine Coast.
ARRIVAL: 12:00PM
LUNCH: 12:30PM - 1:30PM
WORKSHOP: 1:30PM - 5:00PM
WORKSHOP OVERVIEW:
What is Angel Investing? Why do it? Is it for me?

The Angel Asset Investment class

Government tax incentives and programs for Angel Investors

Components of a Regional Innovation Ecosystem

What part does Angel Loop play in the process?

What makes an angel group work - expectations?

The screening funnel

Investment Vehicles, Safe Note, BARE Trust, Direct Share purchase

Due diligence

Subscription and shareholders agreement

Angels PIM (Post Investment Management) responsibilities
WHO SHOULD ATTEND:
Investors and financial professionals seeking to understand the early-stage, startup investing eco-system.
PRESENTERS: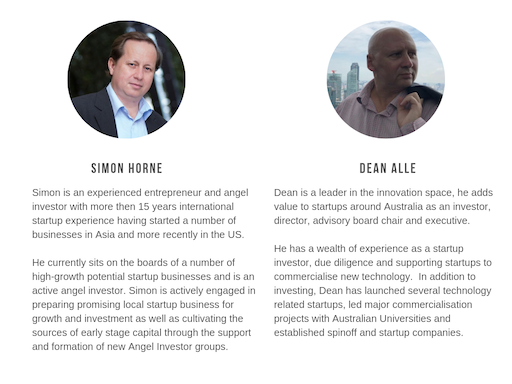 MONTHLY PITCH EVENT FROM 5:30PM
We will hold our regular pitch event from 5.30PM after the workshop.
There are 3 pitches on the evening. Each startup has a 30 minute timeslot split as follows:-
10 minutes for the pitch,

10 minutes for Q&A with the Startup,

10 minutes for a private discussion (without the Startups present) amongst potential Angel Investors to determine an appetite (or not) for follow on meetings and due diligence, etc.
You can register your interest in attending the pitch event when you register for the workshop.