School Of Rock Perth Presents SUMMERBOUND 2021(Show Series)
About this event
Our SUMMERBOUND Show Series will be firing up on December 18 & 19. Get to the Leopold Hotel and witness our students pay tribute to some of the greatest Rock n Roll artists of all time.
--
SATURDAY DEC 18
10:30am - Rock 101
12:00pm - Prog Rock
2:00pm - Heart of Rock
4:00pm - Nirvana VS The Clash
6:00 - Supergroups Of Rock
8:00pm - Adult Program
SUNDAY DEC 19
11:00am - Rock 101
12:00pm - Pop Punk/Stadium Rock
2:30pm - Indie Rock
4:30pm - The Who
6:30pm - Prince VS David Bowie
Organiser of Summerbound Show Series 2021
PERFORMANCE-BASED APPROACH
Through our performance-based approach to music instruction, School of Rock students are more inspired to learn, more motivated to excel and more confident as a result.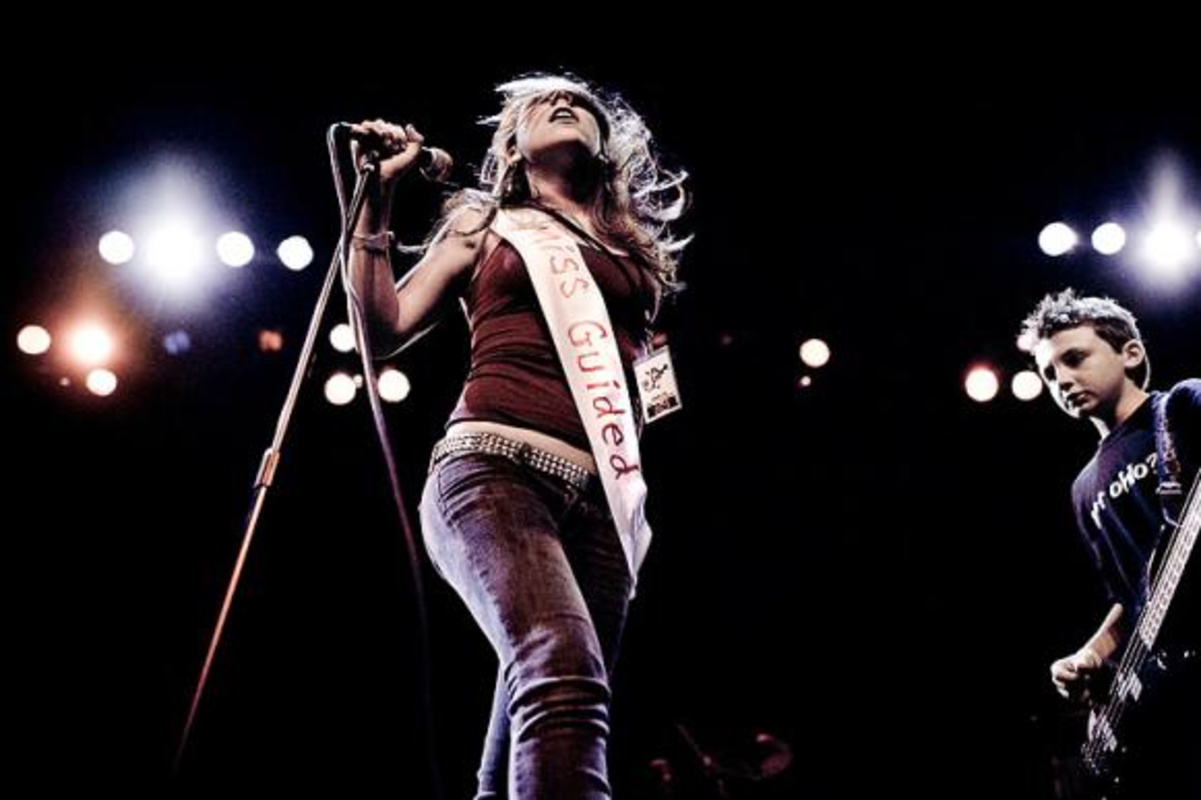 We believe the best way to learn music is to play music. We take students from the lesson room to the stage, developing both their confidence and musicianship with programs designed for all skill levels.
School of Rock teaches guitar, bass, vocals, keyboards, drums and combines weekly private music instruction and group band rehearsals to prepare students to take the stage in front of live audiences in an authentic concert setting.
To date our students have played thousands of concerts, to more than 100,000 people, at such legendary venues as CBGB's, The Trocadero, The Knitting Factory, The Whiskey, The Roxy, The Experience Music Project, The Big Easy and BB King's Blues Club in Times Square. We have also had the great fortune to be able to perform at music festivals from Lollapalooza and Austin City Limits, to Zappanale in Bad Doberan, Germany.
Our immersive method inspires our students to be their best. We get them playing music as quickly as possible because we know that is what they want to do. As a result our students become more interested in the theory of music.
We deliver an authentic experience using professional equipment, a staff of seasoned musicians, and performances on real rock stages, at real rock venues in front of real live audiences.
Our instructors live to play and play to live. They are experienced professional musicians that can instruct students on the finer points of their instrument, while at the same time educating them on everything that goes into putting on a great live show.
We teach and perform music that our students love to play and our audiences love to hear. From the fundamental roots of rock and roll through classic rock, funk, reggae, heavy metal, alternative, indie and prog rock - we share, engage and celebrate it all.
HOURS OF OPERATION
Day of the WeekHours Monday - Thursday
3:00 PM
 - 
9:00 PM
Friday Closed Saturday
9:00 AM
 - 
4:00 PM
Sunday Closed