Description
Growing Change present our inaugural Summer Sundowner, this year featuring the award-winning Stratosfunk bringing the soul to fundraise for the Fremantle Social Farm.
Stratosfunk is all about sharing their love of soul music from the 60s and 70s and the Motown and Stax hits that get you dancing.
To add to the fun, DJs Chicken Wing, Lil Cakes, Peggy Sue, Sugar Dixon, Phil Cooker, Mike Lowrey, and Funkarse Phil will be spinning records on the wheels of steel all day.
Come down to support a great cause, hear some classic tunes, have a boogie, and play some free lawn bowls. There will also be an art exhibition and silent auction, and no day at the bowls club would be complete without a raffle.
Fremantle Social Farm is an urban micro-farm that promotes social connection, positive health and wellbeing, active aging and economic participation through horticultural programs, with a particular focus on being mentally healthy.
The farm is a not-for-profit social enterprise that is planned for a vacant bowling green in the Gordon Dedman Park precinct of North Fremantle. We'll be breaking ground on the project in January 2016.
The Fremantle Social Farm http://fremantlesocialfarm.growingchange.net.au Event Page https://www.facebook.com/events/1640046352920672/
Growing Change https://www.facebook.com/growingchangeaus/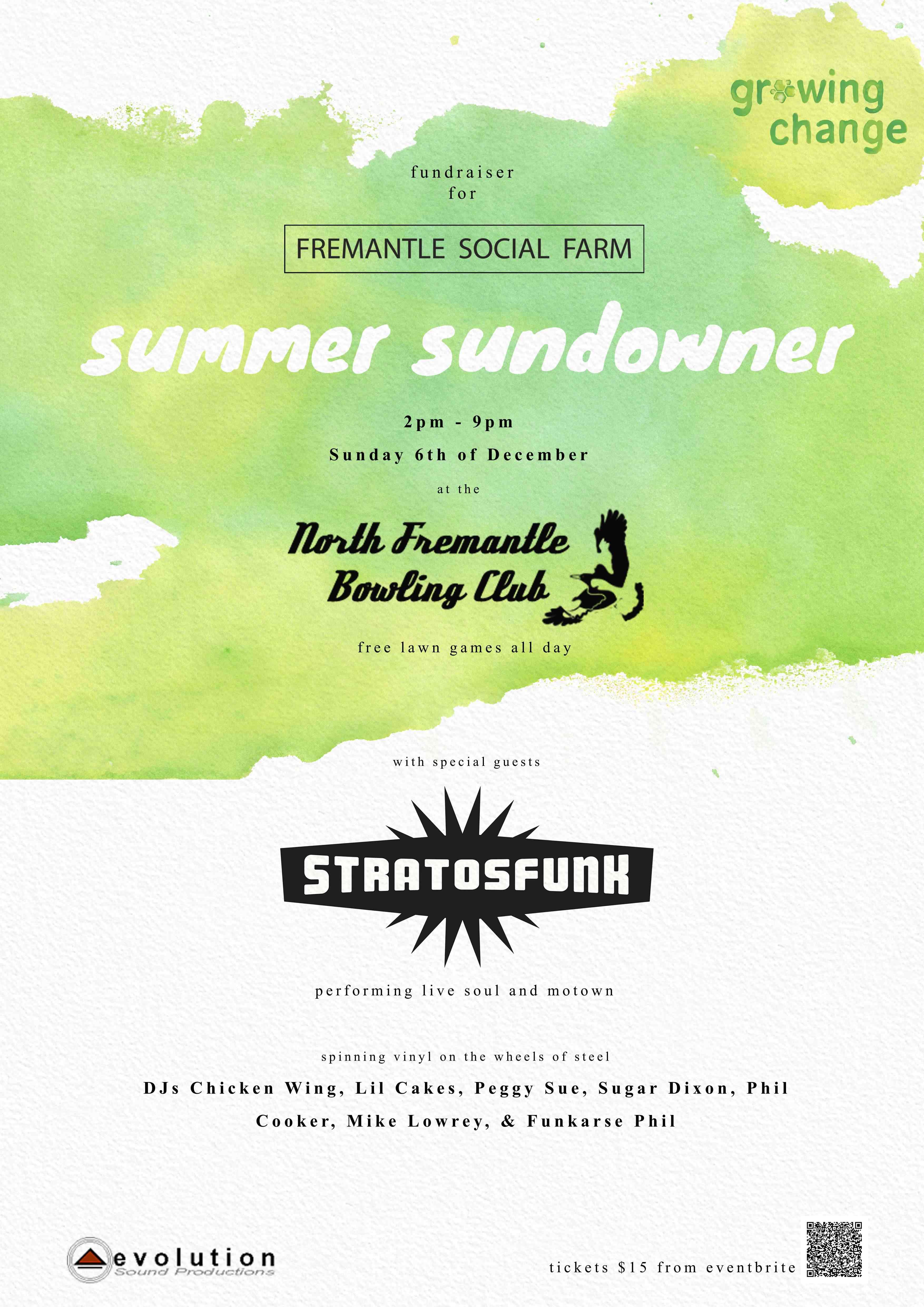 Stratosfunk http://stratosfunk.com