Join WMN Circle, The Awake Movement, & New Dreaming Art this Summer Solstice for a full day immersion of embodied movement, art & connection
About this Event
You are invited to the enchanting Wonderdome, nestled in beautiful North Arm, Sunshine Coast Hinterland, Kabi Kabi/Gubbi Gubbi Country where we will celebrate the abundance and light of the Summer Solstice with a magical full day immersion of dance, creation and connection.
You will experience:
A guided embodied movement workshop with Abigail Wake of The Awake Movement and Awake Studio. This will allow you to express your inner truth, tap into parts of yourself you might be suppressing, and let go in a safe space through dance and movement.
An intentional painting workshop with Nikita Newley of New Dreaming Art. This workshop will be inspired by the Summer Solstice, creating from community, culture and connection.
A summer solstice guided meditation, journalling, ritual and sharing circle with Beth of WMN Circle.
A catered plant based lunch, snacks and tea.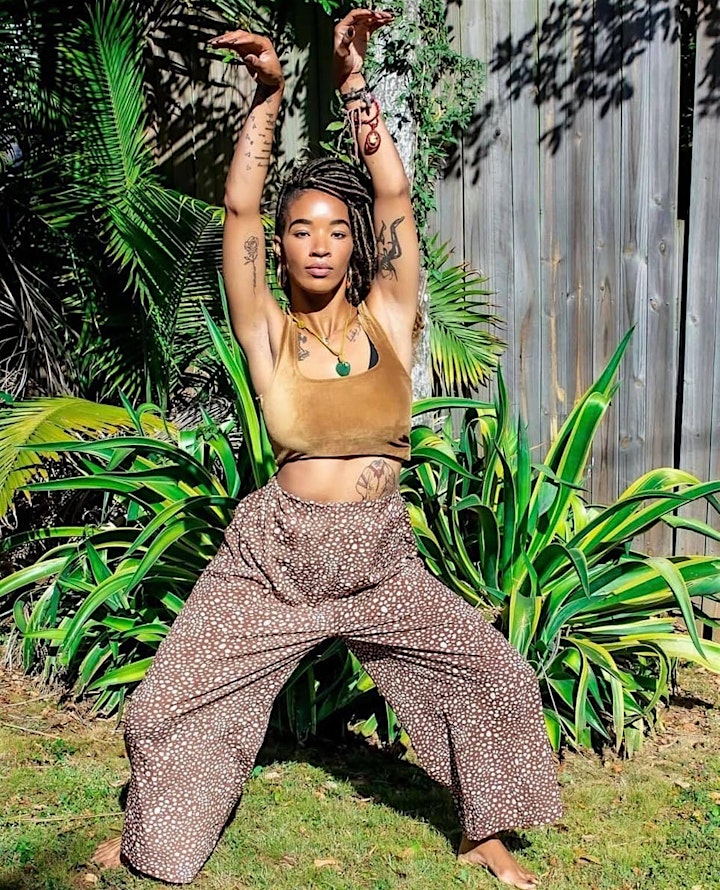 Abigail Wake of The Awake Movement has danced and acted professionally in LA since 17 years old. She started The Awake Movement in 2014 to give a safe space for women to share their stories and truth.
In 2016, Abigail moved to Australia and opened her movement and empowerment studio, AWAKE STUDIO. The studio gives the community a safe space to be, let go, express and find truth in themselves through movement. The space has no mirrors, it embodies community, dance and most importantly, no judgement.
In 2021, Abigail will be moving to the Sunshine Coast to expand her movement and connect more to the culture and art community by teaching events, classes, and more - find her on Instagram www.instagram.com/theawakemovement_ and Facebook www.facebook.com/The-Awake-Movement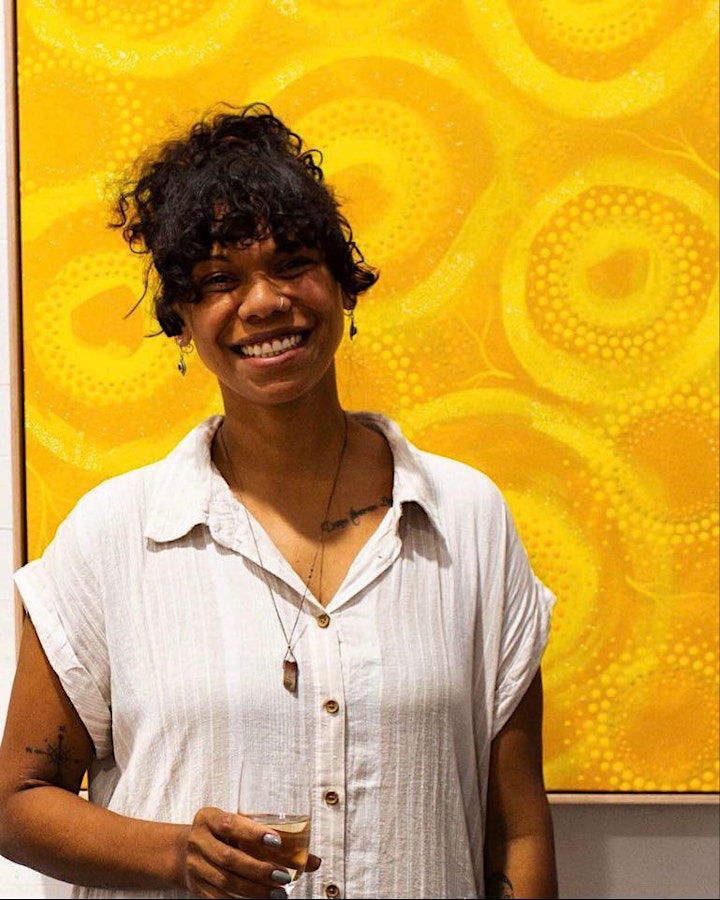 Nikita Newley of New Dreaming Art is a Wuthati/Darumbul woman. She is a second generation, self taught Indigenous artist with a contemporary twist and cultural influence.
Nikita's connection to culture is powerful and respectful, bringing stories to life with bright colours and a different perspective from her Indigenous backgrounds. Nikita comes from a multi-cultural family, her background consists of Aboriginal and Torres Strait Islander mixed with South Sea, European and Malaysian. Her art overflows with emotions and feelings that come from the soul.
Sharing history and keeping community connected to culture is one of Nikita's many passions and using this tool helps heal her trauma.
You can find Nikita's work in galleries, schools, and on everything from furniture to walls.
To keep up to date with her beautiful creations or to contact her about a workshop, you can find her on Instagram at www.instagram.com/new_dreaming_art or Facebook www.facebook.com/new_dreaming_art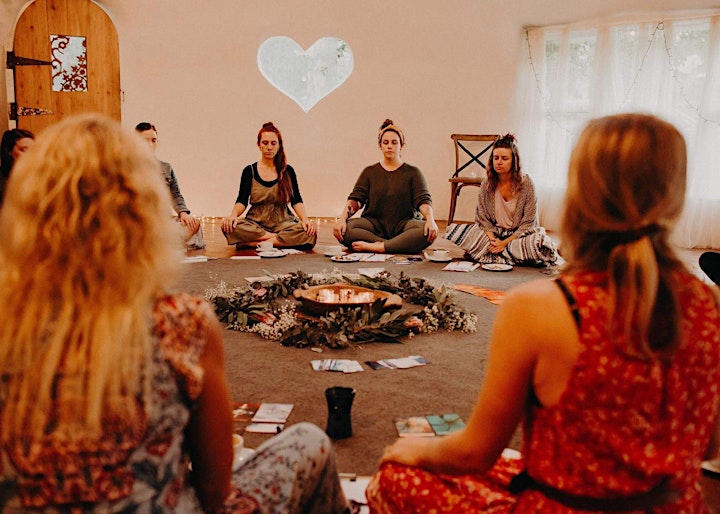 Bethen Crisdale of WMN Circle is an intuitive guide, holder of space and fierce advocate for inclusive and safe spaces through the lens of intersectional feminism. She has been gathering women and gender diverse folks in sacred circle for over 5 years now - on the Sunshine Coast, around the world, and digitally online. Her passion lies in creating community and connection - bringing back the village.
She is originally from the UK, but left at age 16 and has spent much of her life travelling. Her current and much beloved home is Kabi Kabi/ Gubbi Gubbi Country, where she can be found holding moon circles, life drawing circles, workshops and retreats from various venues around the coast.
Follow WMN Circle on Instagram via www.instagram.com/wmncircle and Facebook www.facebook.com/wmncircle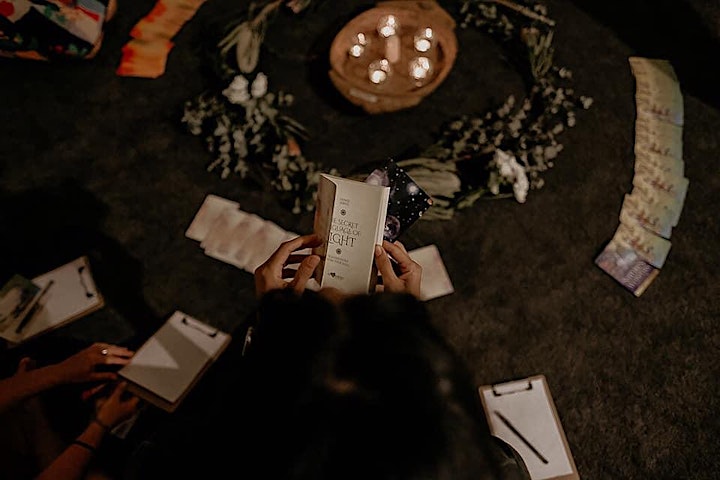 - This event is open to all women and gender diverse folks.
- No special skill or knowledge is required to participate in any of the workshops. Come as you are, this is meant for you.
- Discounted tickets are available for Black Wmn, Indigenous Wmn, Wmn of Colour, and LGBTQ+ Wmn. Please use the codes: BIPOC WMN or LGTBQ WMN to receive a discount from your ticket price.
-1 Free 'community' ticket is available to anyone who cannot access the event due to finances. Available until it is claimed via the checkout.
- There are toilet facilities on site.
- This event is not wheelchair accessible.
- Upon securing your ticket, you will be provided the address of the venue via email prior to the event.
- Young babies in arms are welcome to attend. Abigail, Nikita and Beth all have babies that may also be in attendance so don't feel uncomfortable about bringing your little one.
- Tickets are non refundable.