About this Event
Get your hands dirty and create funky mud head with clay these January School Holidays with the experienced and friendly art teacher - Machiko Motoi.
Two-day workshop
10-11am Tuesday 14 January 2020
10-11am Tuesday 21 January 2020
Location:
Incubate Artist's Studio, 80 North Terrace Bankstown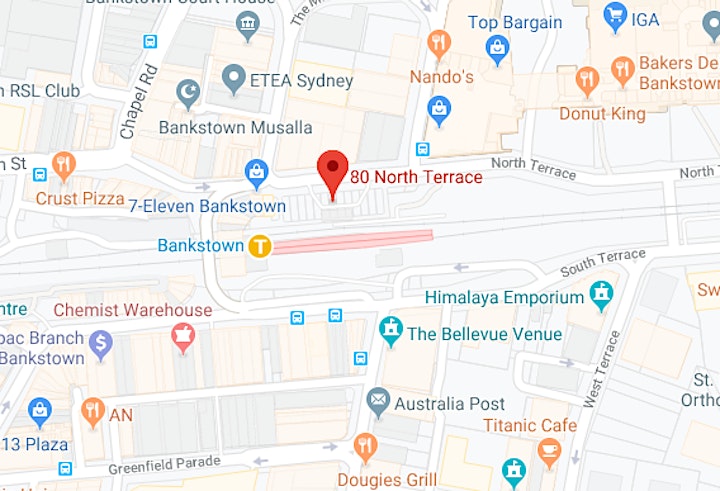 Important
During holiday workshops
The Bankstown Arts Centre advises parents that the students will be working with clay and paint that is difficult to remove from clothes, please wear suitable clothing and enclosed shoes for the activity.
Bring a bottle of water; snack is optional (no nut products)
For parents/guardians - drop off your child in the workshop classroom five mins before the commencement of class and pick up your child at the end of the workshop. We do not provide childminding after the class.
We do not allow adults present at the workshop apart from our facilitator for WHS safety reasons. You are welcome to wait outside the classroom until the conclusion of the workshop
Collection of artwork
The artwork will need to be fired after the workshop. Please allow 2-3 week's time frame for artworks to be fired. Arts Centre will notify for collection via SMS. Please make sure a working mobile number is provided during bookings. Please collect within a week. Works left for more than 2 weeks are considered abandoned.
Student Conduct
Students attending classes will follow the rules of the Centre and the instructions of the teacher or other staff.
Students will not interfere with the work of others and will not behave in ways that present risks to the safety of themselves or others.
Students who present a risk to others or themselves through repeated inappropriate behaviour may be refused enrolment.
If children do not follow the rules or repeated requests from teachers or other staff to behave in an appropriate manner, parents will be contacted to collect their child from the Centre.
Refund
Fees are non-refundable, and there are no transfers or refunds if you miss the workshop.
Access information
Incubate Artists Studios is within one minute walking-distance from Bankstown Station and Bus Interchange. Address: 80 North Terrace Bankstown.
Parking at the precinct
Parking is very limited at the precinct. Participants are suggested to use public transport wherever possible. Limited free parking and disabled parking is available at the community carpark around Bankstown.