Description
It's time for our Goethe Sommerfest and you are invited to join us! Enjoy some drinks and food while chatting to our staff, language students, partners and supporters. Bring your friends, but please register for RSVP as capacity is limited.

In conjunction with the Sommerfest, we will have the world premiere of an exhibition by distinguished photographer, Jutta Malnic. Her photo series Mwaga, A Bird at the End of the World is around a local bird species called Mwaga — a Gannet living around Papua New Guinea's small islands. Locally referred to as "The Navigator Birds" the ancient Polynesian seafarers used these birds' behaviour and movements as a navigation tool. The exhibition tells a tale of the close relationship between humans and animals as they live together in a near-synergetic relationship.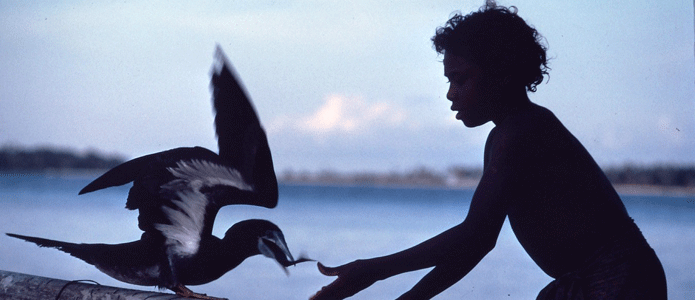 Jutta Malnic has accumulated a vast collection of works over her lifetime. Born in Berlin to a German father and Australian mother, she went to photo school and then acquired her first work experience as a photojournalist in Berlin.

After her family decided to move to Sydney, she began to work as an on-board photographer on a shipping line. Between 1950 and 1969 she went on 72 cruises around the Pacific islands. From the beginning, Jutta Malnic approached her art as a storyteller. It speaks of a connectedness with nature, of family values, and of harmony. Her body of work glows with her ever-growing enchantment with the people and lifestyle around the Pacific. Jutta Malnic will attend the opening to answer questions about her outstanding body of work.
Special guests:
Dr. Norbert Lammert, former President of the Bundestag and Deputy Chairman of the Konrad-Adenauer-Stiftung
Lothar Freischlader, German Consul General Sydney

Street parking is limited, public transport is recommended; it's only a short walk from Edgecliff station.

Doors open at 6pm, proceedings begin at 6:30pm.
We look forward to seeing you!

PLEASE NOTE --- WE ARE NOW ALMOST AT CAPACITY --- ONLY VERY FEW SPOTS LEFT