Suicide and Self Harm in Adolescents - 1 day knowledge and skills workshop...
Description
The Northern Health Network and headspace Edinburgh North are proud to present Dr Jo Robinson and Dr Sarah Hetrick from Orygen, The National Centre of Excellence in Youth Mental Health presenting a full day workshop on suicide and self harm in adolescents.
This workshop is for front line workers within school, community and primary health settings and will focus on:
Fundamentals in terminology, statistics, current and emerging trends relevant to youth suicide

Dispelling myths around suicide and suicidal behaviours

Examination and evaluation of chronic and acute risk factors which increase a person's vulnerability for suicide, in addition to moderating or protective factors which may reduce risk for suicide/doing a case formulation of risk

Examination of a suicide risk assessment protocol relevant to young people with specific attention and practice in administration, aimed to develop participant's confidence

Non-suicidal self injury – determining and documenting risk

Practice in development of a safety plan for those at imminent risk in addition to safety planning supporting self-management for those demonstrating more enduring suicidal ideation or self harming behaviour

Documentation practices; ensuring evidence based principals in the recording of suicidality and self harm across case notes, correspondence, reports and other documentation

Recommendations regarding assessment and screening of risk + periodic assessments or risk monitoring after intake
Presenters:
Dr Jo Robinson (Head, Suicide Prevention Research at Orygen, The National Centre of Excellence in Youth Mental Health)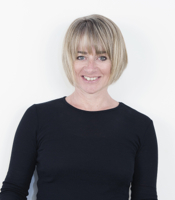 Dr Jo Robinson leads Orygen's suite of research programs around suicide prevention. She currently coordinates several research projects in collaboration with Australian and overseas universities. Some of the projects underway include a randomised controlled trial of an internet-based program for at-risk secondary school students, a study examining the role of social media in suicide prevention, and the evaluation of a gatekeeper-training program designed to assist school staff to identify and support students at risk. Jo's work focuses on improving our knowledge about the best approaches to reduce suicide risk among young people. This includes developing programs, testing novel approaches that specifically target at-risk youth, and translating the research evidence into practice and policy. Jo has also been involved in the development of several government-commissioned community resources and has contributed to numerous advisory panels and expert committees. She has been a member of advisory committees on suicide prevention for both the state and federal government.
Dr Sarah Hetrick (Clinical Psychologist and Senior Research Fellow at Orygen, The National Centre of Excellence in Youth Mental Health)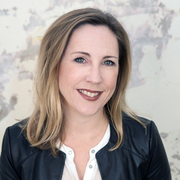 Dr Hetrick has an international reputation in evidence synthesis and knowledge translation. She is an editor with the Cochrane Common Mental Disorders Group and devised and leads a major initiative called 'evidence mapping in youth mental health", which allows clinicians to search for the latest evidence about how to treat a range of disorders. She leads and provides methodological consultation to a large number of systematic review teams. She is the lead author on a number of Cochrane and non-Cochrane reviews about interventions to prevent and treat young people with depression and suicide, many of which are the basis for recommendations in international clinical practice guidelines. She has previously held an NHMRC Training Fellowship the focus of which was on ensuring guideline recommendations for the treatment of youth depression were implemented in everyday clinical practice by clinicians. She has established a program of primary research investigating effective interventions for preventing and treating young people with depression and suicide. For example she is an investigator on randomised controlled trials investigating a range of interventions that include 1. low intensity interventions such as problem solving intervention and physical activity; 2. standard interventions currently used in standard clinical practice such as combiantion CBT and fluoxetine; and, 3. novel interventions such as adjunctive statins and online cognitive behavioural therapy for suicidal youth. A key focus of this work is exploring the process of change that results in treatment effectiveness during therapeutic interventions, and factors that modify treatment outcomes.