Learn how to create clear, compelling content. If you are writing about science, technology or data of any kind, our course can help.
About this event
Biotext's Successful science writing and editing training course provides the tools you need to create logical, clear and compelling science content. From typical problems in science writing to how to create structure, eliminate wordiness and proofread, you'll get expert instruction and learn easy-to-apply tips and tricks.
Lunch and refreshments will be provided through the day, and all attendees receive a manual.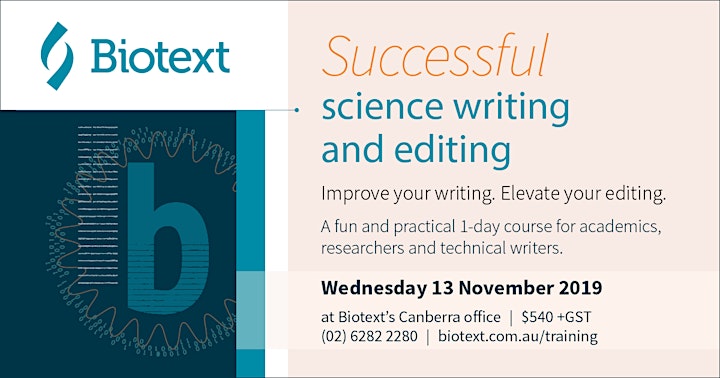 Organiser of Successful science writing and editing – a one-day workshop
Biotext turns information into communication so that your audiences can understand and act. We're passionate about science and content design, and excel at presenting complex ideas clearly, accurately and consistently. We work with government, academic and private partners in diverse fields, bringing important projects to life. Since 1999, Biotext has grown into a leader in science information, and provides expert training in scientific writing, editing and data visualisation.