About this Event
Join us for Success Inspiration 2020
An inspirational morning to kick start your day, week, month, year and even decade giving you the inspiration, motivation and tools to achieve your goals.
Tickets include a buffet breakfast.
We welcome all members of the community and encourage newcomers! Can't wait to see you all there!
Please RSVP tickets are $23 each providing you with breakfast.
Please contact us if you have any dietary requirements.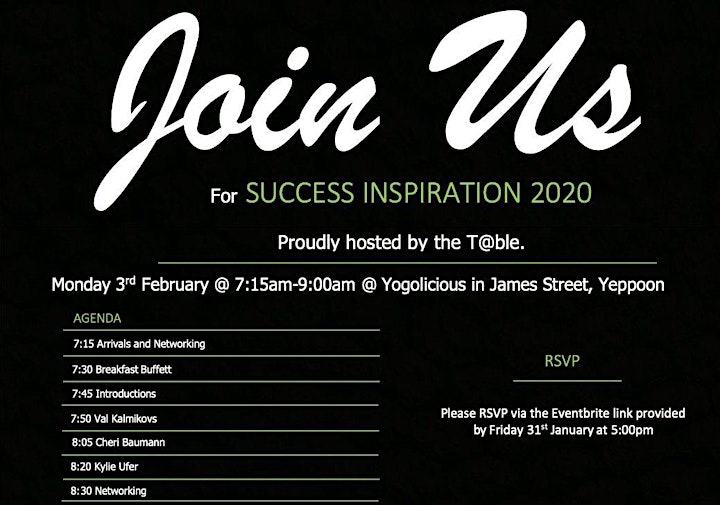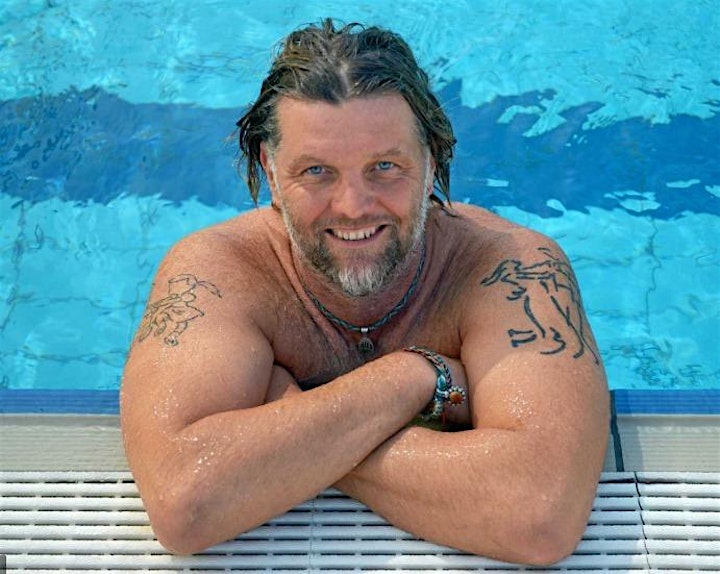 Guest Speaker Profile
We are privileged to have Val Kalmikovs our special guest speaker on Monday morning at our 2020 Success Inspiration Breakfast. Val is a two-time former Latvian Olympian who specialized in breaststroke and individual medley events. Val has gone on to swim swam the English Channel and around Great Keppel Island in 2019. He is a father and is a successful business owner of Aqualification & Fitness. Val has kindly agreed to share a little about his fascinating life story, and some insight into what it really takes to achieve your goals in 2020.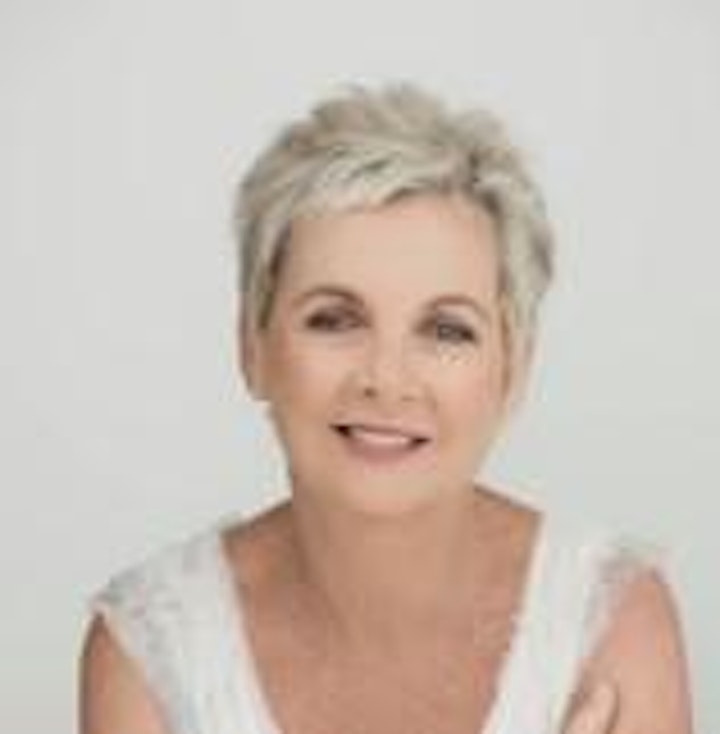 Guest Speaker Profile
We are excited to have Cheri Baumann as one of three guest speakers at The T@ble's event 'Success Inspiration 2020' this coming Monday morning starting at 7:15am. Cheri is an Entrepreneur who is passionate about helping you create the lifestyle you want. She coaches and mentors women entering the second half of their life step into their greatness. Cheri is an extremely successful woman who has graciously agreed to elaborate on her life story and share an insight into how she turned her life around and is now a successful business owner.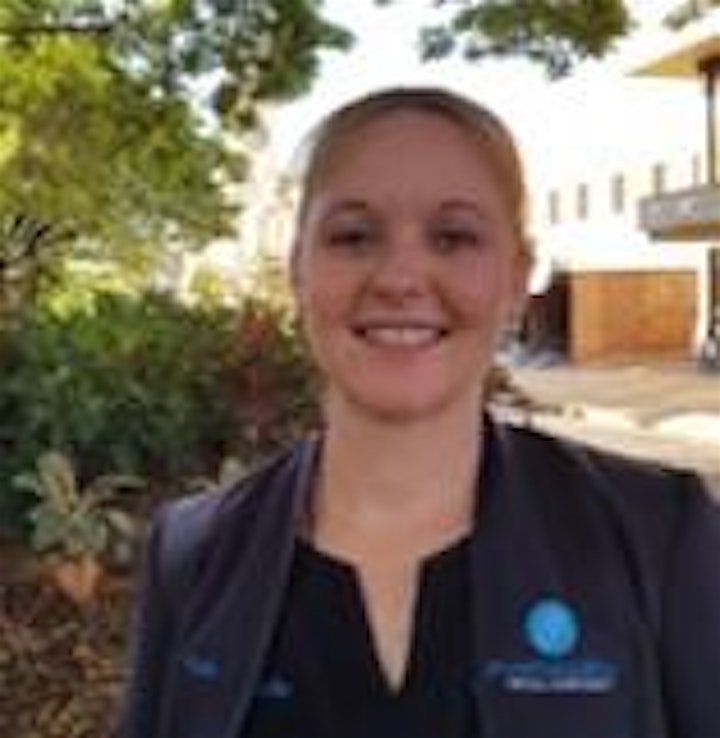 Guest Speaker Profile
Our third and final guest speaker at The T@ble's event held on Monday 3rd February is Kylie Ufer. Kylie is the proud and successful business owner of ProfitAbility Virtual Assistance, which assists small businesses in managing everything from administration to data entry packages. Kylie has an extremely practical approach with over 2 decades of experience. Her success story speaks for itself with now having her business open coming on 5 years. Kylie will share a little insight into her life and provide some practical tips for staying on track with your goals in 2020.