Description


Join Me . . . And I Will Personally Guide You To Success in Real Estate Sales using my tried and tested marketing plans and sales formulas...
Throughout this immersive three day course, I will share with you the tools, techniques and marketing materials that I used to turn what looked like an average sales career, into an 11 house sales per month average over many decades.

Here's how The Success in Real Estate Seminar works: Each day we will cover off the skills and attributes that you need in a series of step-by-step (walk-you-by-the-hand) guides and plans, that are guaranteed to get you where you need to go in real estate sales. By the time you're done, you'll be making more money than ever before and vying for the dominant position in your area. But it does require some effort.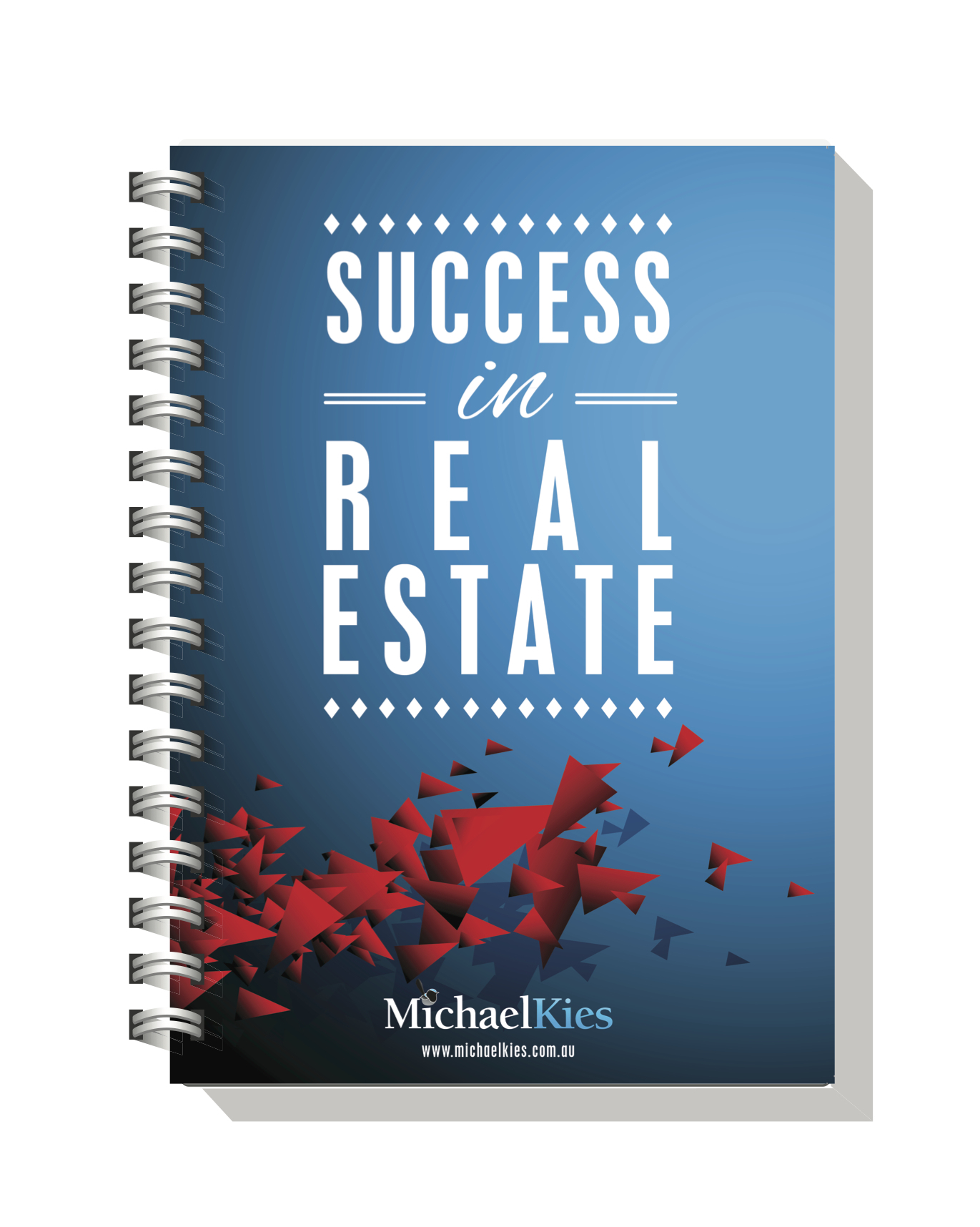 "Walk-Away with the Guide Book to Success"
Creating a step-by-step plan for your Real Estate career is probably easier than you think, but it does require some planning. In this course, you'll get access to specific examples and plans that I have used throughout my award winning career. This isn't a bunch of theory . . . it's high impact, it's fast paced, and it's all about getting solid results.
I am going to work with you to help you achieve your sales goals and this is how I am going to do it.
Day One:

You will leave day one with a structured plan in place for your day to day life as a million dollar real estate agent.

You will have a clearly defined set of goals and know how to maintain a high level of consistency.

You will have spent the day in an environment of self-reflection so that you can start from a point of enlightenment and heightened inspiration and motivation on day two.
Day Two:

Prospecting - covered in full 'how-to' detail including a plan which equates to a million dollars per year in sales.

Exercises on integrating the plan into your life so that you know exactly what to do when you arrive home.

Listing - a full session dedicated to improving your listing presentation.
Day Three:

Reducing - a detailed formula for price reductions to take the hesitation away from the process.
Selling - a comprehensive guide to the entire sales process including the best negotiation strategies for working with buyers.
Your new skill levels will leave you with a renewed motivation to put all the technical tools and how-to knowledge that you have learned into practise when you return home.
In this course, I'll show you how to improve your skill level so that you can improve your prospecting, listing, reducing and selling skills, so that you can expect a steady flow of repeat business. One day you feel a shift and the vendors just come looking for you... That's if you got everything right in the first place - this I will teach you in great detail.
YES, I commit to success and to be successful I must create a plan so that I know what to do everyday when I get up!

So I want to attend Success in Real Estate and take three days to steer my life onto the road to mastery and great prosperity - I want to take home a complete guide book containing my specific goals that I will set on day one complete with time management plans and weekly schedules – this will be used as a life plan.
30-DAY MONEY BACK GUARANTEE.
I understand I can attend the Success in Real Estate risk free! If I'm not 100% satisfied, then I can have a refund as long as I request the refund at the end of the last day of the seminar.
100% Money-Back Guarantee!
Get The Success in Real Estate Program Now
For Only $1497!
OR
3 EASY Instalments of $567

If you have any questions or queries in regards to your accomodation booking or what's included in your ticket, feel free to get in touch at support@michaelkies.com.au.