Substantive Constitutional Recognition of First Nations Panel Event
About this Event
FINISHED AND UNFINISHED BUSINESS 2020
The Illawarra Centre for Enablement (ICfE) proudly announces it's Finished & Unfinished Business 2020 series to resolve in the Illawarra, issues of national significance through public expert panel discussions involving the community. Leading the series, ICfE proudly introduces an extraordinary Indigenous Expert Panel to discuss -
Substantive Constitutional Recognition of First Nations
Expert Indigenous Panel on Substantive Constitutional Recognition of First Nations
This Panel will explore why is a constitutionally enshrined Voice important to recognition, treaty-making and truth-telling? Is the Government's policy of co-design to develop an Indigenous Voice enabling long-lasting substantial and enduring change for First Nations?
Expert Indigenous leaders on the Substantive Constitutional Recognition of First Nations Panel will share their experiences, insights and answer your questions on key issues related to Indigenous Australians having a Voice in Parliament.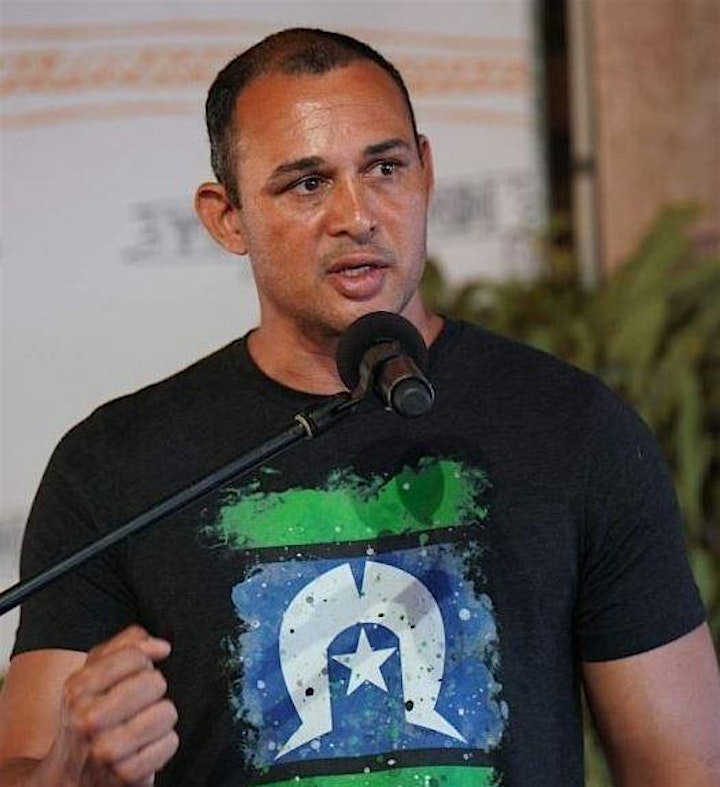 Thomas Mayor
Thomas Mayor is a Torres Strait Islander man born on Larrakia country in Darwin. As an Islander growing up on the mainland, he learned to hunt traditional foods with his father and to island dance from the Darwin community of Torres Strait Islanders. In high school, Thomas's English teacher suggested he should become a writer. He didn't think then that he would become one of the first ever Torres Strait Islander authors to have a book published for the general trade. Instead, he became a wharf labourer from the age of seventeen, until he became a union official for the Maritime Union of Australia in his early thirties. Quietly spoken in character, Thomas found his voice on the wharves. As he gained the skills of negotiation and organising in the union movement, he applied those skills to advancing the rights of Indigenous peoples, becoming a signatory to the Uluru Statement from the Heart and a tireless campaigner. Following the Uluru Convention, Thomas was entrusted to carry the sacred canvas of the Uluru Statement from the Heart. He then embarked on an eighteen-month journey around the country to garner support for a constitutionally enshrined First Nations voice, and a Makarrata Commission for truth-telling and agreement-making or treaties. Thomas's journey continues, both in person and through the pages of this book. The book is his gift to the campaign for Voice, Treaty and Truth. Like the Uluru Statement from the Heart, he hopes that all Australians will accept it.
Teela Reid
Teela Reid is a proud Wiradjuri and Wailwan woman, lawyer and activist born and raised in Gilgandra western NSW. She is currently a defence lawyer based in Sydney. Teela was involved as a working group leader on s 51(xxvi), the Races Power, in the Constitutional dialogue process that culminated in the Uluru Statement from the Heart. Teela commenced her professional career as a high school PE teacher. She then completed her postgraduate Juris Doctor from UNSW Law Sydney and was named on the UNSW Law Deans Women of Excellence List. Upon graduation, Teela was appointed tipstaff to her Honour Justice Lucy McCallum of the NSW Supreme Court. Teela was the first Aboriginal person to be elected on the UNSW Law Society as Vice-President (Social Justice), where she was the founding director of the UNSW Law First Peoples Moot. She was also the Inaugural recipient of the NSW Indigenous Barristers Trust award. Previously, Teela was Australia's Female Indigenous Youth Delegate to the United Nations Permanent Forum in New York that inspired her journey to become a lawyer. In 2017, Teela was selected to attend Harvard University as a global Emerging Leader. On her return to Australia, Teela fearlessly took Prime Minister Turnbull to task on Q&A after his dismissal of the Uluru Statement from the Heart.
Charline Emzin-Boyd
Charline Emzin-Boyd is a proud Bundjalung woman born in the lower east part of Queensland. Her background as a primary school teacher for sixteen years has supported her in the role she holds today. As the NSW Teachers Federation Aboriginal Education Coordinator, Charline has State-wide responsibilities in relation to organising, policy and recruitment whilst providing support for all Federation members and awarding priority to the Aboriginal Teachers. Charline has the pleasure of working with passionate and dedicated Aboriginal and non-Aboriginal members in the following capacities; Aboriginal Members Committee, Aboriginal Education Restricted Committee, Aboriginal Councillors, Aboriginal Executive members, and a variety of courses and conferences, working with many more of our teachers from across the state in a variety of forums. Since being elected to her position, Charline has prioritised recruitment, activism and the engagement of Aboriginal members within the union. This has led to an increase in the number of Aboriginal members both joining the union and participating in many varying activities throughout Teachers Federation. In the role as the Aboriginal Education Coordinator, Charline presents at various conferences and universities speaking to our future teacher trainees and our NSWTF Beginning Teacher Conferences across the state and informing members on matters of Aboriginal Education. Over the past five years, a small core team of Aboriginal leaders have developed and engaged in the professional arm of NSW Teachers Federation –Centre for Professional Leading (CPL) developing courses and conferences for the broad membership targeting Aboriginal Education K-12. Charline is the chairperson of the Australian Education Union (AEU) Yalukit Yulendj - National Aboriginal and Torres Strait Islander Education Committee, an elected member of the AEU Federal Executive Committee. She is also a member of the Unions NSW Indigenous Network Group, and actively involved in the ACTU Indigenous Committee and is part of the ACTU Elders Group. She is on various NSW DoE, NESA committees and a member of the Aboriginal Advisory committee within Taronga Conservation Society Australia, Taronga Zoo.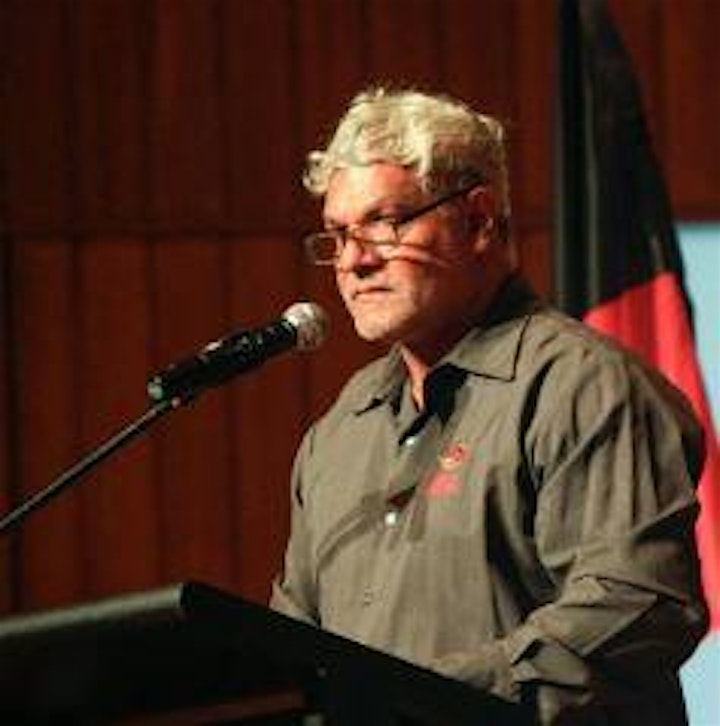 Richard James Davis
Richard James Davis is a Dharawal, Yuin, Bungulung and Gumbaynggirri man through his mother and father's blood lines. Richard was born at Wollongong Hospital and lived at Coomaditchie Mission for 13 years. He attended Kemblawarra Public Primary School and then Port Kembla High School for a year. The family moved to Koonawarra, Dapto in 1972. Richard completed 3 years at Dapto High School receiving his School Certificate in 1975. He worked at Dapto Tyres for a year then at Port Kembla BHP Steele Works for 11 years. Currently, Richard is the Aboriginal Business Advisor for Illawarra ITeC, and has been in this position for the past 28 years, supporting and helping Aboriginal people looking at business opportunities. Richard is also currently the Chairperson of Illawarra Aboriginal Corporation and Co-chairperson of Shellharbour City Council Aboriginal Advisory Committee. Richard is married to Joanne and they have three beautiful daughters - Melissa, Carley and Tenaya, and also 3 grandchildren. Richard is passionate about his Aboriginal Culture and the legacy which past and present Elders have left, fighting for the rights of Aboriginal people to have a voice in their own country. Richard is an active member in the communities he works and lives in. He is currently a Living Library (book) with Wollongong City Council, talking with local Schools and Community Groups. He coaches Albion Park Ladies Soccer Team Division 1 in his spare time. His interests include Sports, Current Affairs, family, friends, gardening and the beach.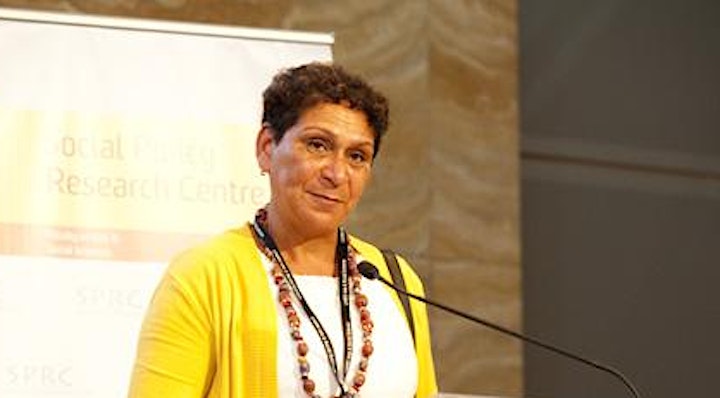 Marcia Ella-Duncan
Marcia Ella-Duncan is a Yuin woman who has over 35 years experience in Aboriginal Affairs with numerous portfolios including recruitment, criminal justice, family and child well-being, land management, housing and community development. Marcia is a Member of the Co-design Senior Advisory Group appointed by Indigenous Minister, Ken Wyatt in 2019. She has held senior positions in State Government and ASTIC and participated in various high level review committees such as NSW Child Sexual Assault Taskforce (Chairperson) in 2006 and the Northern Territory Emergency Review Board in 2008. Marcia was the first Aboriginal woman to represent Australia in netball and was inducted into the NSW (2016) and Australian (2015) Netball Halls of Fame. She was formerly Chair of the La Perouse Local Aboriginal Land Council, a voluntary, elected position that she held for 8 years. She was elected as a Director on the Netball Australia Board in April 2017. Marcia recently established her own consulting business to continue her passion of empowering and motivating personal, organisational and community growth through increased understanding and capacity building. Marcia is an experienced and respected facilitator and Indigenous engagement specialist.
Date of Panel: 7pm - 9pm Thursday 19 March 2020
Doors open at 6.15pm on 19 March
Includes light refreshments
Venue: The Auditorium at The Fraternity Club, 11 Bourke Street Wollongong, NSW.
Disability Access is available at The Fraternity Club. Contact the Club at 4283 3333
The Club has free parking on site.
Event Information: https://illawarracfe.com/category/programs/
For enquires contact info@illawarracfe.com
Event Sponsors
ICfE's Finished and Unfinished Business 2020 Series is proudly sponsored by The Fraternity Club and R&R Productions.