Location
Modwest Building, University of Queensland
Modwest building, University of Queensland
Saint Lucia
Brisbane, QLD 4072
Australia
In 3 hours, Dr Justin Sung will teach you how to evaluate your current techniques and instantly upgrade them to the next level.
About this event
Upgrade your study skills for general school subjects, VCE, IB or university studies in just 3 hours. Join Dr Justin Sung in this highly interactive workshop where he will teach you how to evaluate your current techniques and instantly upgrade them to the next level.
Bring your own study material and notes because this isn't a seminar where you just listen to someone speak. Dr Justin will observe your techniques and directly teach you, step-by-step, exactly the changes you can make to improve your studying efficiency. Think of it like a super-charged study session where your studying efficiency grows every 15 minutes!
Many students don't realise that the techniques they are using can be modified so that their memory and mastery of knowledge are stronger. Under Dr Justin's expert supervision, you'll learn not only how to improve straight away, but what you can apply to your other techniques beyond the workshop to keep getting gains.
In this workshop, you will learn:
1. How to evaluate how good a technique you're using really is
2. How to make tiny changes to make techniques more efficient
3. How to easily problem solve studying issues without needing a tutor
4. Evidence-based techniques used by the top students in the world
You'll walk away with a better study system that you can use straight away and 3 hours of practice under your belt, right off the bat!
This event has strictly limited seating and will only be held once.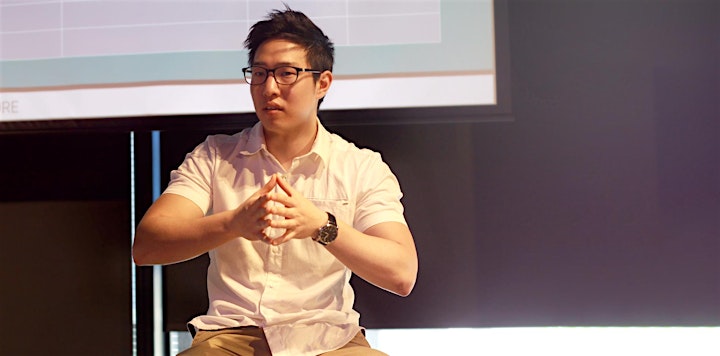 About the Coach - Dr Justin Sung:
Dr Justin Sung is a former medical doctor and certified teacher turned learning coach. He is an internationally published research author and is currently involved in researching the real-world efficiency of learning strategies with Monash University.
Over the last 8 years, his innovative evidence-based techniques have been taught to thousands of students in over 100 countries and Dr Justin is invited to speak, consult, and hold workshops for government organisations, businesses, student groups, and schools around the world.
His new YouTube channel has exploded in popularity with 100,000 subscribers in just the last 10 months and he is passionate about guiding people to retrain how their brain thinks and empower individuals with life-long skills to take control of their learning and achieve the highest results.
Terms & Conditions:
Suitable for students at least 15 years of age
Suitable for any student who has not commenced the iCanStudy Pro Membership course or for iCanStudy Pro Membership students below the 'base camp' module.
Strictly no refund after purchase of the ticket is complete.
By purchasing the ticket to the advertised event, you consent to iCanStudy PTY LTD using photographs and/or video recordings including images of you, both internally and externally to promote our services, and for marketing and teaching purposes.
FAQ
What's the difference between this workshop and the full iCanStudy course?
The iCanStudy course is an ultra-comprehensive A to Z guided program for training. It takes months to complete and is impossible to fit into just a 3-hour workshop. This workshop is about creating instantaneous improvement with a high level of practical feedback given immediately on the spot.
Dr Justin is right there in front of you, analysing and reviewing your own work to tell you exactly what you can do to improve. The techniques you are taught don't necessarily follow the same order as the course, and course techniques may be modified to be more immediately applicable to your situation.
The workshop is a great way for someone to get immediate improvements and start their efficiency journey, while the full course program is ideal to complete the entire journey. For those that are already on the course, this is a good opportunity to consolidate your techniques and get direct feedback from Dr Justin on how to apply the techniques, modify them, clarify aspects, and bring them to the next level.
What's the difference between this workshop and private coaching?
Private coaching with Dr Justin is technically the most time-efficient way to improve, however, it is ultra-limited in availability with a 3- to 5-month waitlist; significantly more expensive, at $1500/hr; and extremely intense, requiring full and unwavering commitment for at least 4 consecutive weeks. Private coaching is not normally utilised by typical students. This workshop is the perfect opportunity to get face-to-face personalised feedback in a live setting, gaining immediate tangible improvements, without committing to the substantial investment of private coaching.