Description
What's the Event About?
Rotelle Studio(e) has enlisted reality star Ty Pennington of "Trading Spaces" and "Extreme Makeover: Home Edition" fame to help go head-to-head with the premier eastern Pennsylvania custom home builder's all-female design team in the first-ever He vs. She Shed Shindig. The design contest will culminate in a reveal during Rotelle's second annual Studio(e) Dream BIG Custom Home Event on Saturday, Sept. 15, 2018.
Rotelle Studio(e)'s He vs. She Shed Shindig challenges the men and women to turn the traditional garden storage shed into a creative outdoor living space uniquely his and hers. Facebook followers, attendees of the Studio(e) Dream Big Custom Home Event, and WMGK 102.9 listeners will vote for the winning shed. One of the sheds will be raffled off to registerd voters, and the other auctioned off with proceeds to benefit the services of Ashley Addiction Treatment in Havre de Grace, MD.
Event is FREE

Timed tickets: 1-2 pm, 2-3 pm, 3-4 pm *Please only register for ONE time slot.

Advance Registration Required due to limited capacity.

Limit 4 adult tickets per person. Kids welcome.

Food & Beer Truck (1 food ticket per ticket holder-kids food/drinks included)
Why Attend?
Thinking about buying a used home or building a new one? Why not consider building an affordable, distinctive, one-of-a-kind custom home personalized to your lifestyle? Rotelle's Studio(e) Dream BIG Custom Home Event is designed to show home buyers just how stress-free this process can be.
Learn more about financing options for land purchases and construction

Meet our in-house architect and interior designers

Tour Studio(e) and be inspired by its innovative design and array of product selections

Meet celebrity guests and delighted Rotelle custom home buyers

Chance to win concert tickets and over $100,000 worth of homebuyer custom home upgrades

Be first to see Shed design reveals

Vote on the winning Shed design

Become eligible to enter a raffle to win a team Shed

Enjoy delicious Food Truck refreshments


Address: 1011 Ridge Road, Pottstown, Pa 19465
Event Parking: 1130 Ridge Road, Pottstown, Pa 19465, which is just past Rotelle Studio(e), on the left. A shuttle will bus you over to the event.
Phone: 610-422-1000
Email: salesinfo@rotelle.com
Website: rotelle.com.
Follow the Fun on YouTube HERE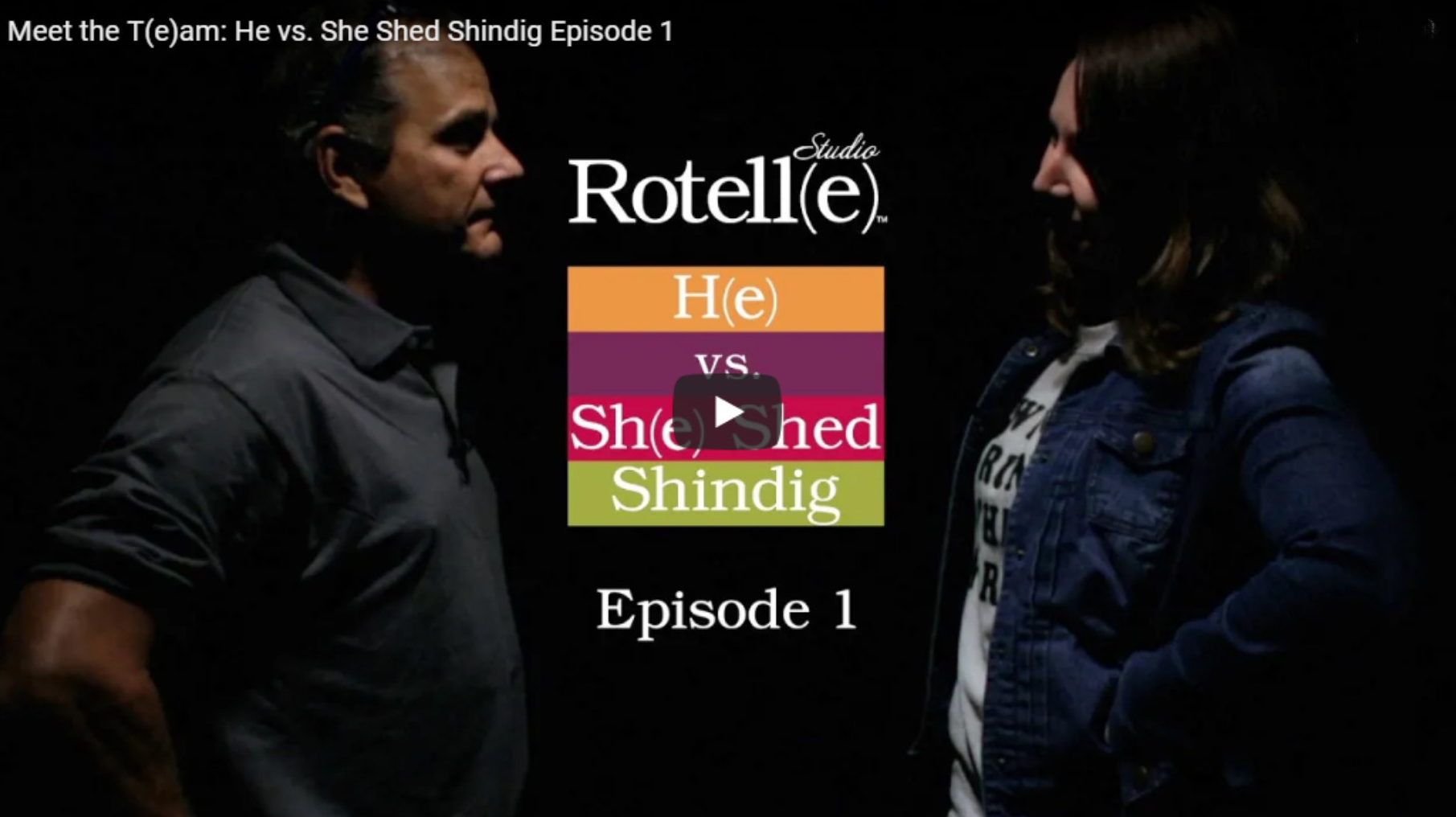 IMPORTANT INFORMATION: As a guest of Rotelle Studio(e), you consent to be photographed, filmed and/or otherwise recorded. Your entry constitutes your consent to such photography, filming and/or recording and to any use, in any and all media throughout the universe in perpetuity, of your appearance, voice and name for any purpose whatsoever in connection with the September 15th Rotelle Studio(e) Dream BIG Custom Home Event. You understand that all photography, filming and/or recording will be done in reliance on this consent given by you by entering Studio(e).