Description
See How Students Are Going From 40% to 80% in just 2 months…
Do your children…
Lack motivation for study and spend too much time on technology?
Study but get frustrated that it is not sinking in and give up
Study but freeze in exam situations and don't perform at their best?
Have their buttons easily pushed and lack self-confidence?
If you said yes to at least one of the above then your child is probably not enjoying school and causing tension at home.
In This Motivation, Study Skills & Inner Peace Seminar you will learn…
A 4-step system to guaranteed academic success
Study smarter techniques to learn more in less time
A 3-step exam game plan for zero stress - no more silly mistakes
A simple path to inner peace so nobody pushes their buttons
99% of students who have attended my talk, actually thank their parents at the end. You can take a before and after photo of your child for proof.
Why Should You Listen To Me?
After 15 years as a qualified high school teacher and conducting over 8000 hours of face to face coaching, I wrote the book Teenage Zen, after many of my students kept suggesting I write a book.
Articles about my motivation and study skills seminars have been featured in the following publications.


Be quick to register for the free Motivation, Study Skills and Inner Peace seminar as there are limited seats
Bonus: The first 10 families to register and attend the seminar will also receive a free copy of Teenage Zen - a simple path to academic success and inner peace.
Here are what a couple of people had to say….
"John completely transformed my son's confidence. He went from 46% in his HSC trial before starting with John to 89% in his HSC exam just 2 months later. Highly recommended." - Jane Paech (parent)
"Before going to the seminar and then tutoring, I used to stress way too much about my results and felt overwhelmed. Since then, I have become calm and have a process I trust and got into the course I wanted at Uni" - Emma S (student)
My promise: Your child will thank you for bringing them along.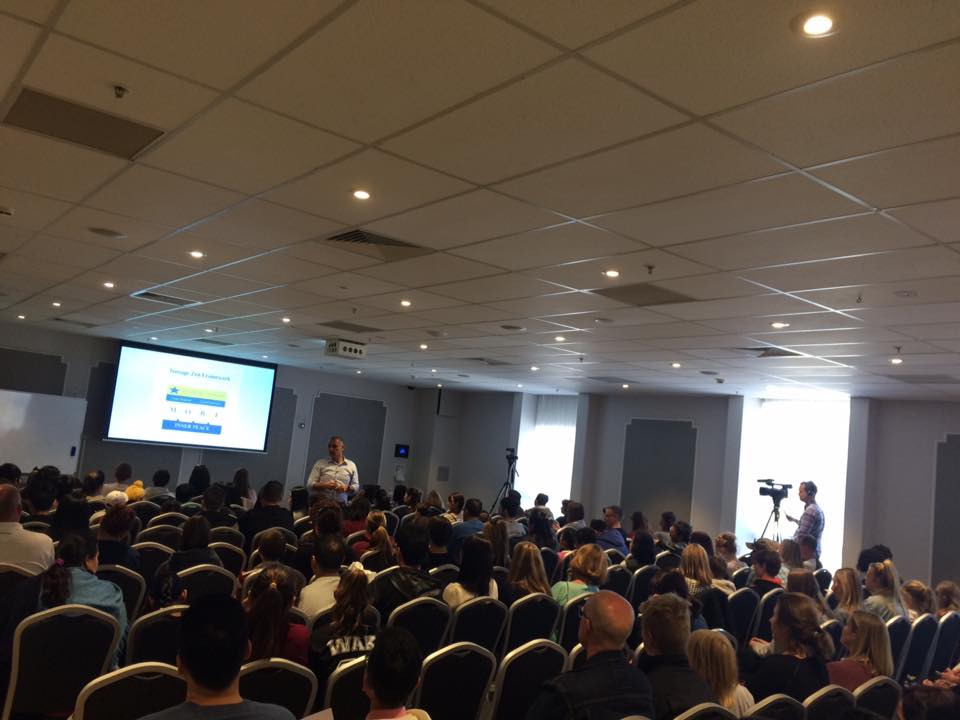 Details
When: Wednesday, May 2, 2018. 6:30pm registration for a 7:00pm start (sharp)
Address: Momento HQ, 13-15 Lexington Drive, Bella Vista (next door to the Bella Vista Hotel)
Parking: parking on site and on the street.
Food: If you would like to eat before or after at the Bella Vista Hotel, here is their menu for you to have a look at.
http://momentohospitality.com.au/wp-content/uploads/2017/08/BVH-Menu-Food-Aug-17.pdf