Description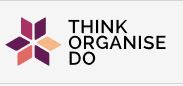 Gail has over 30 years experience as a teacher, academic and school principal. More recently Gail has studied at the University of North Carolina and has met the requirements to gain TEACCH Professional Certification, Practitioner Level. Gail has supported staff to bring about a complete pedagogical change in practice whereby Structured Teaching became a whole of school approach. This was extended further to involve families by providing workshops to address how structured teaching elements could be applied in the home. This led to a very calm school environment, where students take responsibility for their learning and families report less meltdowns at home and greater independence demonstrated by their child. Below is an outline of content covered throughout the day:

Structured Teaching- Addressing Executive Function.
Executive Function can be defined as the way in which people monitor and control their thoughts, actions, emotions and behaviours. This workshop will explore these elements and look at strategies for management in the school environments.
Learning Styles- ASD and co-morbidity.
Students with ASD bring with them a complexity of learning needs that can be supported by understanding their learning styles. In this workshop, the learning style and co-morbidity of symptoms will be addressed.
Choreography of Learning Environments- Schedules and Work Systems.
This workshop will look at the what, when, where, who and why within the classroom. By putting the pieces together for students and staff, the learning environment will be calmer and more productive.