Event Information
Location
Courtyard by Marriott Sydney-North Ryde
11 Talavera Road
#7
North Ryde, NSW 2113
Australia
Refund policy
Refunds up to 7 days before event
Eventbrite's fee is nonrefundable.
About this event
CPE: 12 CPE points
Essential Items to Bring: A massage table, sheet and pillow.
To ensure the success of this seminar, it is a requirement that you bring above items to the event. If you do not have a massage table, please arrange table hire via https://www.firm-n-fold.com.au/shop-online/hire-equipment or company of your choice.
If you live in a regional area or have any concerns regarding bringing a massage table to the event, please email us at events@atms.com.au
Cancellation: If it is deemed that a seminar is not viable, it may be postponed or cancelled by ATMS.
Please note that it is not permissible to bring children to ATMS seminars.
ATMS Refund Policy: Please be advised that cancellations made up to one month before a scheduled event will be processed without a penalty. Cancellations made 2-4 weeks prior to a schedule event will be subject to a charge of 50% of the original ticket cost. Cancellations made 2 weeks or less prior to a scheduled event will not be entitled to any refund. However a full refund will be available to members for any events that have been cancelled or any future events that maybe cancelled due to COVID-19.
Structural Integration
Many therapists are interested in moving beyond corrective approaches to manual therapy into more integrative ones where the work guides the client to new points of balance and functional efficiency.
This two-day course is for any therapist who would like to learn how to deliver the first session in the Structural Integration series. The foci of the class are to horizontalize the pelvis and free the breath.
At the conclusion of the two days you will know how to identify two common structural patterns, flexor and extensor types, and how to provide a stand-alone treatment that responds to the specific tensions and strains associated with each one.
In Structural Integration the practitioner begins to look beyond the presenting problems and towards how to create better overall balance and alignment. It is a progressive process and it starts with the first session's attention to pelvic position and freedom in the movement of the ribs.
Michael will cover:
1. How is integration different from correction? How are they related?
2. Getting beyond "Straight" – how integration is more much complex than simply lengthening "short lines".
3. Fascia – how working with it creates physiological integration and is the window through which we jump into the all important nervous system
4. Muscles – tone is important! How is tone set and how can we alter it?
5. Structural types – in this class we will look at two types - flexor and extensor - and the signature strains of each type
6. A sequence of techniques to address the unique patterns of tension in each one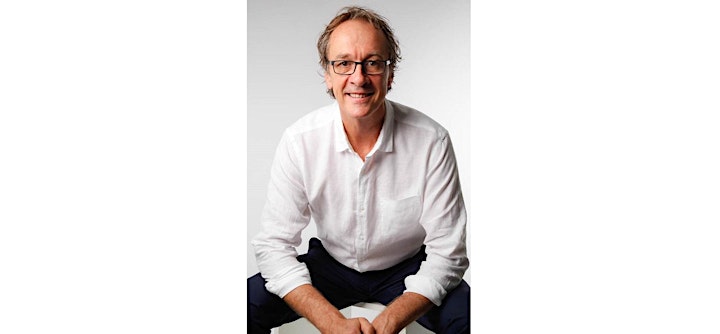 MICHAEL STANBOROUGH
Michael Stanborough, MA, Advanced Rolfer, has taught Myofascial Release at numerous schools, hospitals and clinics in the USA, Korea, Singapore, New Zealand, Canada, Japan, Puerto Rico, Australia and Africa. He was the first Australian to be certified as a teacher of Rolfing® by the Rolf Institute and has been practicing this method for over 35 years. Michael is director of SI Australia. His classes blend new information on the physiology of fasciae with lively presentations of techniques that are immediately relevant to practicing therapists.
Date and time
Location
Courtyard by Marriott Sydney-North Ryde
11 Talavera Road
#7
North Ryde, NSW 2113
Australia
Refund policy
Refunds up to 7 days before event
Eventbrite's fee is nonrefundable.