StressZone to ThriveZone - stop unmanaged stress from goal blocking you.
About this Event
The Australian Bureau of Statistics reports that 75% of Australian's admit to life stresses having an adverse impact on their physical health, and 64% said stress has effected their mental health.
Unmanaged stress is the new smoking, and it's not only blocking talented people from reaching their potential; it's making people & organisations sick.
If your career & life goal progress is stalled; if your creativity is gone; if you feel like you are running hard, but not getting far; if you live with brain fog, fatigue, irritability and sleeplessness then you may be suffering from unmanaged stress.
Invest in this 60 minute workshop and learn how to design yourself a thriving 'new normal'. You will leave with a tactical, science based blueprint to support your body and your mind, AND an invitation to accept ongoing support so you can rewrite choices to set you up for a more thriving future.
Designed and hosted by ex-corporate HR executive turned lifestyle entrepreneur, Lori Tyrrell, you will learn the same practical tactics she has personally tried & tested so that you can immediately apply them.
While Lori is a self labelled a "corporate hippie", this isn't a "woo woo" workshop. It's been carefully curated, integrating the latest research from the sciences of nutrition, neuroscience, behaviour change, positive psychology, social science, physiology, and biology with the more natural but still science backed therapies of yoga, meditation, and essential oils.
Having overcome burnout multiple times through her career, Lori has now learned that proactive, self informed health care is a game changer for people and their workplaces. She is passionate about inspiring proactive health and stress management so that high potential people can improve their careers, their organisations and and their lives.
This workshop is for anyone seeking to maximise their personal performance, and boost their career by taking accountability and proactively managing their future.
Stuff you should know!
1. A light snack will be supplied from 5.45 pm to 6pm and the workshop will kick off at 6pm sharp. It is likely to be something like fresh baked sourdough with home made nut butter; berries, nuts or something else as nutritionally dense to feed your brain before having to concentrate! If you have a nut allergy, or some other allergy, please let us know on your ticket booking, so we can avoid any cross contamination when preparing.
2. We love giving, and so each paying attendee will receive a sample bag of information, products and discounts on services offered by ThriveZone and ThriveZone partners (note: value of this bag will be way in excess of the price you have paid to attend). The only catch is, you must personally redeem it at the workshop so we get to meet your awesome face!
3. Did I mention we love giving? We think our message is important and we try to give a lot away for free, however it costs us money to bring this workshop to you, so we ask you to pay for our costs because the world hasn't caught onto the barter system yet. However, we have come up with a way we can get this to you for free. Stay with me....we know, that as good as we are, our message won't change your life in one workshop. Most people need the blueprint AND coaching to help them make sustainable change. At the workshop, we will talk to you about the coaching, tools, products and support we offer to help you live most of your days in your ThriveZone. If you are ready to change your life, and you show us that by purchasing any one of our core products or packages at the workshop, we will refund you the AU$49 you paid for this workshop ticket within 24 hours of your product purchase. No catches, just a genuine desire to incentivise you to be proactive about managing your stress and performing at your best.
4. We get that last minute sh*t happens and the best plans sometimes don't work out. If you are unable to attend the workshop you have booked and paid for, you can transfer your ticket to the next suitable workshop date. You will however need to give us at least 4 hours notice by text (0409 755 509 or email; lorijade@thrivezone.com.au). 4 hours is about how long it will take for us to fill your spot, so if it's less notice than this we won't be able swap you in, and your ticket will expire.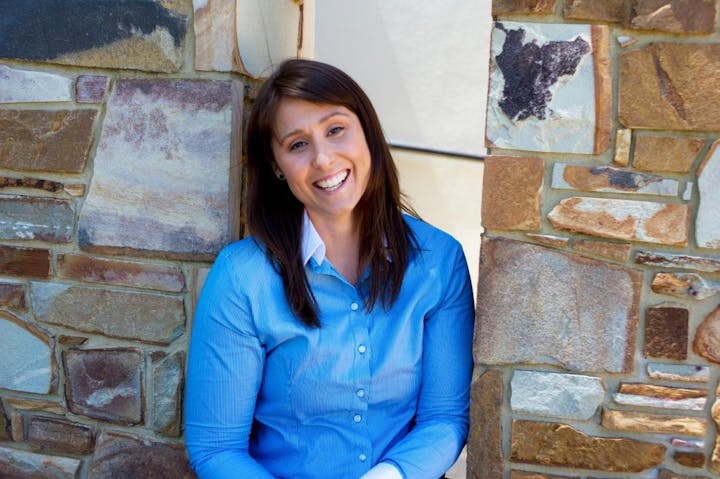 Hey, I am Lori - a self proclaimed corporate hippie, you will find me diffusing my favourite DoTerra Essential Oil, and leading a meditation, while supporting corporate professionals to perform at their potential.
My career started about 27 years ago in operational HR roles & by the incredible support of some inspiring leaders & mentors I grew into strategic HR, OD leadership and operations management.
In recent years I have found my happy place in start-up land with HealthEngine building, supporting & growing a highly talented team of motivated HealthEngineers. Together, we are changing the way Australian's access and experience clinical health care.
Ironically, doing a job I loved, with people I love, for the company and purposeful mission I loved became the perfect way to ignore the signs I was pushing too hard. I crashed & suffered burnout.
Turns out my inability to acknowledge, manage and process life, work & lifestyle stress hadn't just burnt me out mentally, it had changed my physiology and made me chronically sick. Early 2018, I was the sickest I had ever been, yet I still tried to push through.
It wasn't wasn't the company or the job, or the people; it was my inability to recognise the signs and take proactive action. I was used to being resilient enough to take a few days off, rest and be able to push through, but this time my body physically started to shut down.
In the last 12 months I have worked the hardest I have ever had to work. Not on my career, but on getting my health back so I could once more perform at my best. It has been a sobering (pun intended) experience and one that has left me changed for the better.
Little did I know that partnering with my GP to overcome my burnout would light this raging fire to inspire proactive, self informed health care in others - so ThriveZone was born. I believe this is my most important work yet and I can't wait to share it with you.