Stress Management Revolutions (SMR-Master Class) Summit 2021
Sales Have Ended
Ticket sales have ended
Contact us on www.gymha.org or inbox jude@gymha.org
Event Information
Refund policy
Contact the organizer to request a refund.
Eventbrite's fee is nonrefundable.
Sales Have Ended
Ticket sales have ended
Contact us on www.gymha.org or inbox jude@gymha.org
Be part of this spectacular online summit to learn how to live by self-regulating health and removing stress forever
About this event
Global Youth Mental Health Awareness (GYMHA) Incorporated is a global network of professionals whose vision is to make psychology a household term and to be an advocate for raising awareness and improving youth emotional and mental health outcomes. GYMHA aims to empower anyone, especially those experiencing psychological health problems, emotional turmoil, adjustment issues, and concerns, without any stigma or prejudice. As a not-for-profit, GYMHA in collaboration with Empowering your soul (eYs) magazine and many other local and international reputable organizations presents the annual Stress Management Revolutions Summit.
Scheduled time:
Saturday and Sunday 28, 29 Aug, 2021
(7pm -10pm AEST, 9am -12pm GMT)
About Stress Management Revolutions Summit (SMR) 2021
The world's most renowned humanitarians, psychologists, neurologists, psychiatrists, allied health practitioners, political leaders, community leaders, youth activists, artists, and researchers come together and share openly to improve the mental health of the participants inside and outside the corporate world. In its 1st revolution in 2020, the Summit had more than 1000 registrants including youth and industry professionals from around the globe.
In the 2nd revolution, here is what we have for you:
• Over 60 speakers and panellists from top industry bodies, corporations, and policy-makers
• 6 hours of power-packed LIVE sessions with Q&A to provide a clear roadmap to recognize stress and to create conducive habits and environments to prevent it from destroying mental and physical health
• 2 masterclasses
o First, for equipping Youth with ancient wisdom practices to stay in mental balance lifelong
o Second, for helping institutions formulate effective activities for World Mental Health Day
• 1 hour of practical problem-solving (eg first aid, role-plays)
• Over 100 on-demand webinars available on the platform from some of the biggest names in mental health
• High energy activity with exercises, music, drama, quiz competitions and artful performances
• Heaps of virtual exhibition stands by leading organizations dedicated to improve the lives of people living with mental hardship and to promote general wellbeing
GET ALL THIS ABSOLUTELY FREE IF YOU REGISTER ON THIS SITE BEFORE JUNE 30, 2021
The event is suitable for:
Youth, Schools, GPs, NHS Staff, CAMHS, Charities, Youth Clubs, Staff in Residential Housing for Children and Mental Health, Foster Carers, Rehabilitation Centres, Colleges, Sports Clubs, Spiritual and Holistic Therapists and anyone interested in empowering youth.
Live and On-Demand Seminar and Panel Discussion Topics will include:
• A deep understanding of how stress operates and how it impacts our emotions and our thought process and hijacks our day
• Multiple practices you can use immediately to reduce your stress and reactivity
• Retrospective learning to master eight fundamental strengths that will not only improve resilience but also to regain joy professionally and personally
• Understand the causes of stress, why is it important to manage stress, early symptoms of stress, chronic and circumstantial stress
• Stress management techniques and stress management activities
• Stress management in the workplace
• Learn how to stay calm and controlled in challenging times and with difficult people
• How to identify, manage and recover more quickly from challenges and adversity by learning 10 simple ways to help you become more resilient in the future
• Skills to better manage difficult situations and people by controlling own and other's emotions
• How to protect your body from stress
• How to develop greater mindfulness, compassion, and self-compassion
• How to become more determined, confident, and courageous
• Learn about childhood adversity, its effects on lifelong health, and strategies for healing
• Insight into trauma and loss, and how to overcome them
• Learn ways to be more effective with others and at work
• Learn how to hardwire inner resources like self-worth, calm & forgiveness in the nervous system
• Learn about the different levels of stress, which ones are good for us, and which ones are not
• Building resilience through a variety of strategies
• Using control mechanisms to increase personal effectiveness and resilience to manage stress
• Building a personal resilience plan that you can apply to almost any situation
• Learning and implement our 10 techniques to become more resilient
• Multiple Q & A sessions
• Live musical performances and cultural dance
• Quizzes competition and Award
• A certificate of participation (upon request)
Key Objectives:
1. To familiarize the participants with stress and its causes, effects, early signs, and solutions
2. To help the participants to learn how to live by self-regulating health and removing stress forever
3. To create opportunities for the participants to network with stress management practitioners
4. To facilitate organizations to make meaningful approaches to stress / mental health
5. To teach methods of stress abatement in situ, through first aid, roleplays, counselling.
We have attached the #GoFundMe page for those asking for a direct link to make a donation - https://gofund.me/4c238fc9
***For any enquiries, partnerships, and sponsorship please get in touch at Jude@gymha.org or visit: www.gymha.org
For more details about the registration, guest speakers' profiles, and agenda, please visit: https://gymha.org/?page_id=3559
We hope you can join us!
Please, share across your #networks.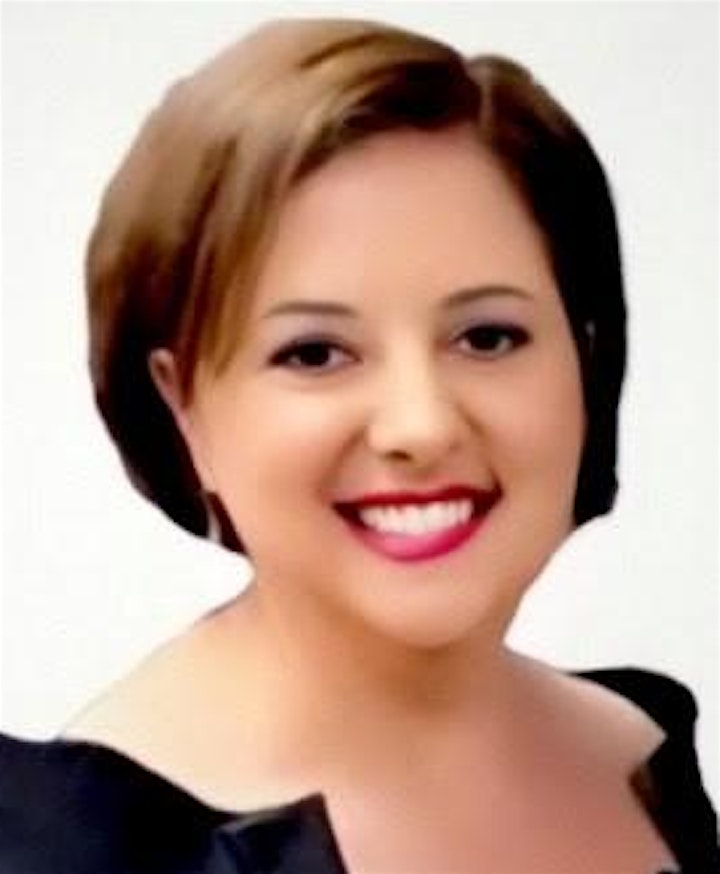 Jasmina SiderovskiWorld Greatness Book Inductee, Chief Executive Officer, Editor-in-Chief, and Publisher eYs Magazine - Sydney, Australia.
Jasmina Siderovski is the Chief Executive Officer, Publisher and Chief Editor for eYs Magazine. A philanthropist, humanitarian and Gold Award-Winning author in Philosophy. An international Human Rights advocate and UN member in Australia.
Jasmina Siderovski is an advocate world peace, conflict resolution, women's rights and empowerment, youth development, climate change, and humanitarian efforts from Sydney, Australia. The Founder, CEO, Editor-in-Chief and Publisher at eYs Magazine. An international, humanitarian magazine celebrating unsung heroes and supporting charities worldwide. She is a UN 2030 SDG's Action Campaign Partner and an active member of UN Women National Committee Australia, UNAA and an International UN Volunteer.
A philanthropist supporting local and international communities and International Publishing, Gold Medal Award-Winning Author in Philosophy of five published books. She is a regular guest on Michigan Avenue Network with Marsha Casper Cook. Quoted and endorsed by Alaska Airlines in the 'Brand Guidelines' manual and Highpoint University, USA, featured her legacy on the front cover of their University Legacy Brochure.
Nominated and recipient of:
- 2021 Nominee - Telstra Australian Business-Women Awards
- 2020 Nominee - Altitude Awards
- Best Online/Digital Business Award and
- Soaring Solo Award
- 2020 Honoree - World Greatness Award - Civility Humanitarians, UK
- 2019 Altitude Award Winner - Unsung Hero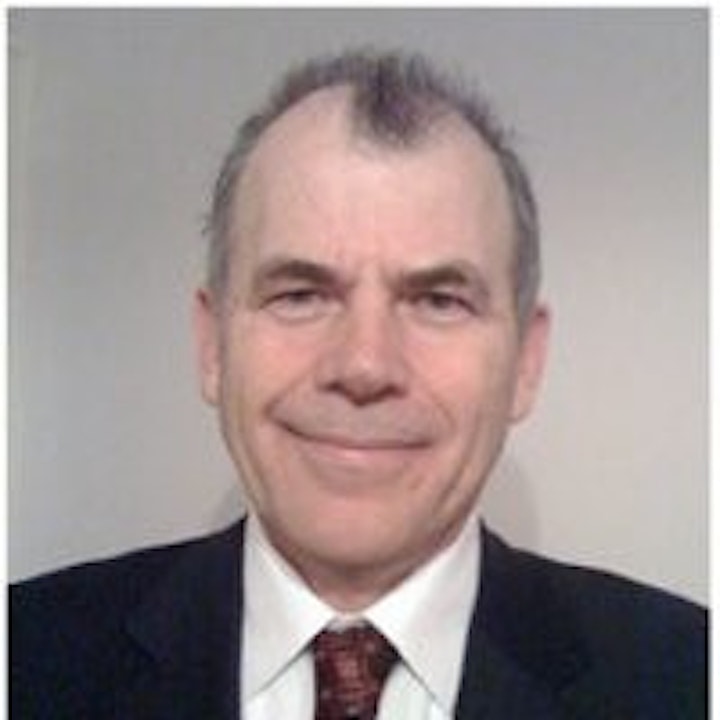 Anthony Neale
GYMHA Chairperson, Governance
Anthony brings to the Board a passion for wellbeing, integrity and past board roles in various areas. He currently is CEO of Wellbeing Health Retreats since 2012 where he designs Wellbeing programs for organisations and individuals. Anthony has recently partnered with ZinZino. He also works part time for Pentana - a software company servicing the car industry as a developer consultant. Anthony also serves on the Virtues Project International Project for 5 years as the Governance Chair and his previous role was strategic advisor. In the past he has served as a Board member for the Project Mgt Institute Melbourne Chapter as Volunteer Director, and Virtues Companions Inc as secretary for 4 years. Anthony also brings 35 years experience in the corporate sector as a Project Manager and IT consultant.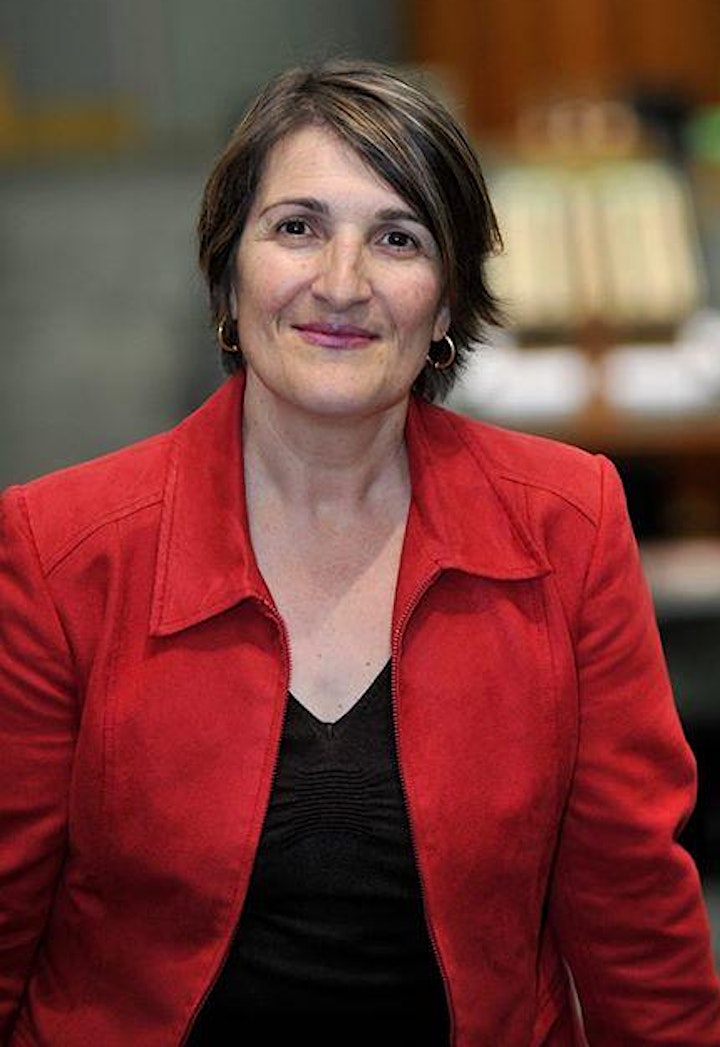 Hon. Maria Vamvakinou MPFederal Labor Member for Calwell Deputy Chair of the Joint Standing Committee on Migration
Maria Vamvakinou is the Federal Labor Member for Calwell. Maria is the first Greek born woman to serve in Australia's federal parliament. Maria is Deputy Chair of the Joint Standing Committee on Migration and along with several other committees, is a member of the Joint Standing Committee on Foreign Affairs, Defence and Trade. Maria is a strong advocate of multiculturalism and represents one of Australia's most diverse electorates. Maria believes that young people across a diversity of backgrounds are needed to help better inform and shape political and social discourse in Australia.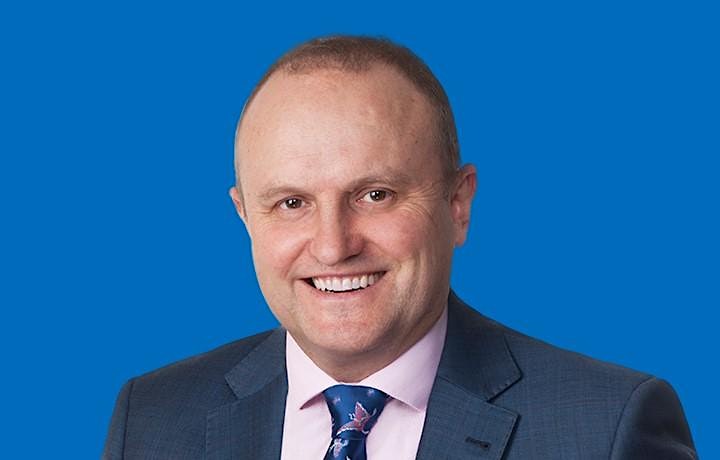 Hon Jason Wood MP
Federal Member for La Trobe, Melbourne Australia.
Assistant Minister for Customs, Community Safety and Multicultural Affairs.
ABOUT JASONAssistant Minister for Customs, Community Safety and Multicultural Affairs Member for La TrobeJason, aged 43, has lived in the La Trobe for over 40 years and shares a strong affinity with the local community. Jason grew up with his family in Ferny Creek, where he attended the local primary school, Ferntree Gully Technical School. In year 12, he attended Boronia Secondary College, where he completed an Environmental Outdoor Leadership Course. Jason then went on to working as a school camp coordinator.In 1998, Jason graduated from the Victorian Police Academy and soon after commenced work as a Constable at the Boronia Police Station. He progressed to become a Detective Senior Constable at the Organised Crime Squad. Jason then transferred to the Boronia Criminal Investigation Unit. In his position he completed a Masters in Innovation Service Management and a thesis on Counter Terrorism, he was promoted to Senior Sergeant at the Counter Terrorism Unit.
From 2004-2010, Jason served as the federal member for La Trobe, where he actively used his knowledge of counter terrorism to contribute to national debate, which assisted the Howard Government in implementing tougher terrorism laws. In 2008, Jason was appointed by the then-Opposition leader Malcolm Turnbull as Shadow Parliamentary Secretary for Justice and Public Security.
Throughout his life, Jason has been involved in several local community groups; whether it be playing football or cricket, working with local environmental groups, cleaning up after bushfires, or fighting for palliative care hospice in Emerald.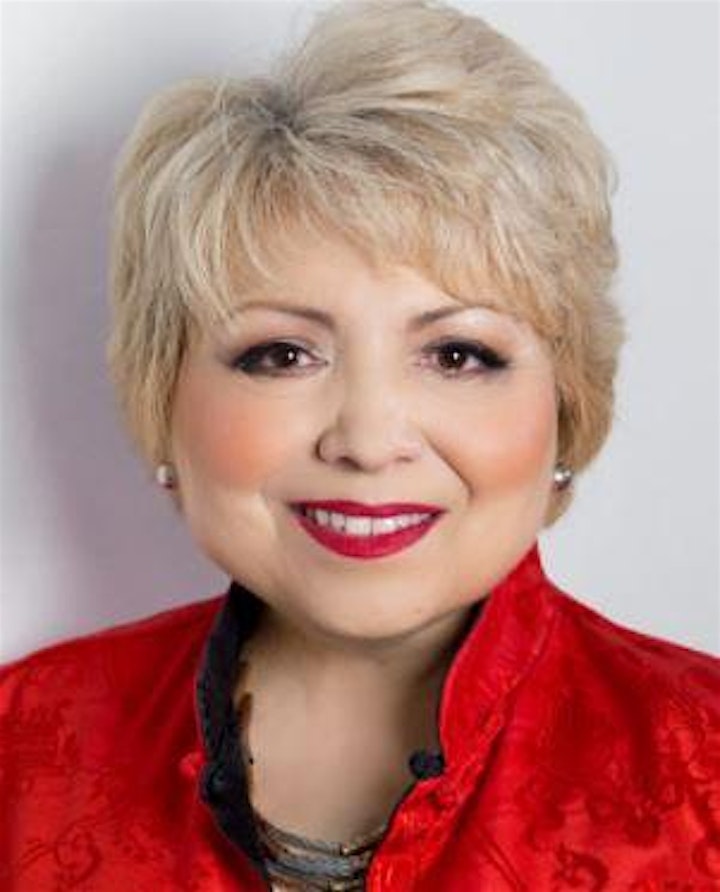 Dr. Irena Yashin-Shaw is an educator, academic, author, speaker and entrepreneur who has dedicated her working life to the liberation of human potential.
Her current roles include:
• Visiting Global Professor at The Ohio State University
• Advisory Board member Department of Business Strategy and Innovation Griffith University
• Founder and Board Chairman of the Global Intrapreneurs Institute
• Editor–in-Chief of Intrapreneur Magazine
With numerous publications to her name, her most recent books are INTRAPRENEUR: How leaders ignite innovation, break bureaucracy and catalyse change and Leading in the Innovation Age: Unleash knowledge, talent and experience to create an innovative workplace.
With a PhD in creative problem-solving and a Masters in Adult Education, Dr. Irena Yashin-Shaw brings a combination of deep, academic knowledge, real-world entrepreneurial experience and skilled education practice to her work - which is to liberate and harness underutilised talent within workplaces.
Since leaving academia to start her own business, she has been designing and delivering leadership, creativity and intrapreneurialism programs for organisations, businesses and government agencies in Australia and around the world.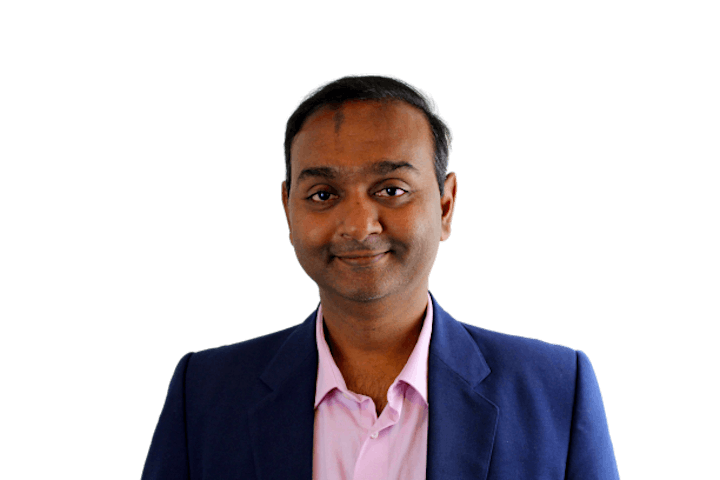 Dr. Sathiya (Sam) Ramakrishnan
Neuroscientist I Wellness Specialist I Keynote Speaker I Executive Coach I Board Advisor
Dr. Sam is the Founder of SMB HEALTH. He holds a PhD in Health & Biosciences from The University of Queensland, Australia. He worked as Neuroscientist at Harvard Medical School, USA. He currently offers consulting and training in the areas of growth mindset, emotional intelligence, peak performance, personal development, health & wellness, and mindfulness for executives, business owners, and organizations. He is a keynote speaker and a published author. Together with his coaching and research work, Sathiya is passionate about community health and community development. Sathiya received awards for his philanthropy work from Universal Peace Federation and Global Goodwill Ambassadors.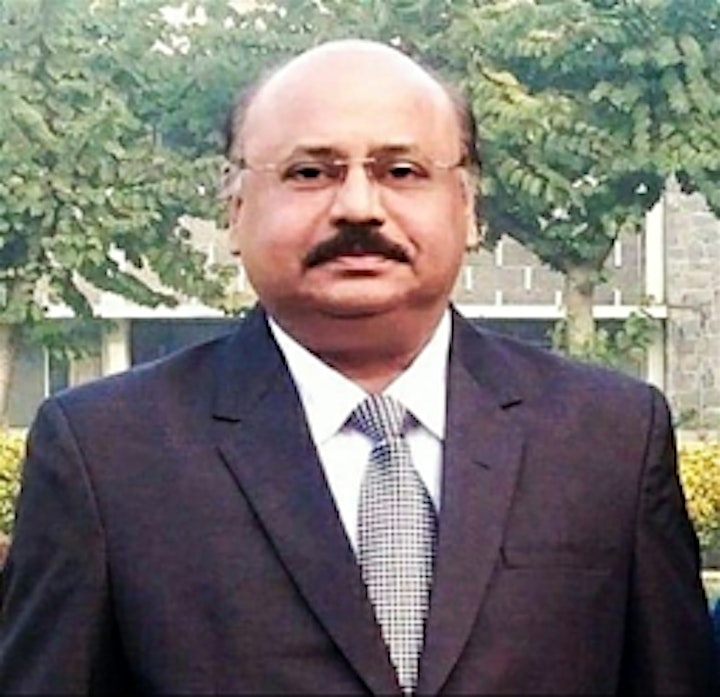 Prof(Dr.) Raj Kumar SinghDean (R&D) & HOD (Department of Commerce)Chairperson Centre For Entrepreneurship, Innovation & Skill DevelopmentSchool of Management Sciences, Varanasi, India
Prof (Dr.) Raj Kumar Singh has done B.Sc. (Institute of Science, BHU), MBA (Institute of Management Studies, BHU), PhD (VBS Purvanchal University), UGC-NET , PG Diploma in Export Management (IIEM) and PG Diploma in Journalism and Mass Communication (IGNOU) , PG Certificate in Yogic Practices (BHU) . He possess around 30 years of Academic and Industrial Experiences .
He has served in the Corporate World for over 22 Years as a Management Professional in the field of Consumer Durables, FMCG, Pharmaceuticals, Retail and Healthcare Sector in various capacities like General Manager , Vice President and as Director . Presently from last 8 years he is serving in the School of Management Sciences (SMS), Varanasi, which is UGC NAAC "A" Graded Institute and comes India's Under Top 50 , leading B-School of India, as a Professor, Dean(R&D) and also as a Member of Academic Council of SMS , Chairperson of Centre For Advance Research and Development (CARD) , Chairperson of Centre For Entrepreneurship, Innovation and Skill Development (CEISD) , Chairperson of Centre for International Accreditation of SMS, Varanasi.
His areas of interests includes Human Resource Management , Organisational Behaviour , Consumer Behaviour , Entrepreneurship Development, Startups Incubation, Innovation Management, Skill Development, Corporate Social Responsibility , Sustainable Development and Customer Relationship Management. He has published over 30 Research Papers in various National and International Journals and presented over 20 Research Papers in several National and International Conferences, Summits and Workshops.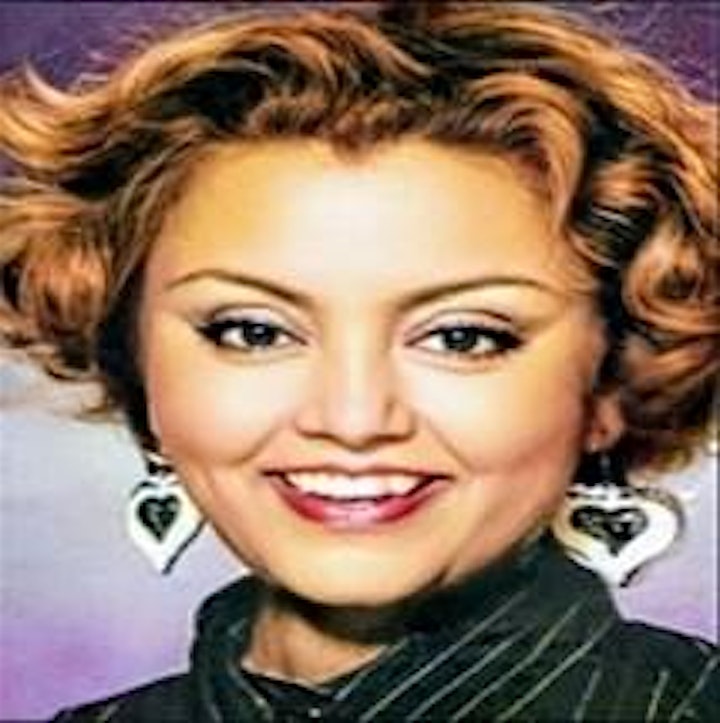 MS. SUCHI ~ Laughter Coach, Singapore
BiographyMS. SUCHI is an experienced international preschool Principal/Manager who picked up laughter exercises from many coaches around the world. She then designed 'Laughter Therapy' which is being used in many places such as hospitals and senior activity centres. She provides individual and group therapy in educational and home settings.Her mission is to empower people to lead a happy and successful life by using Empowerment through Laughter.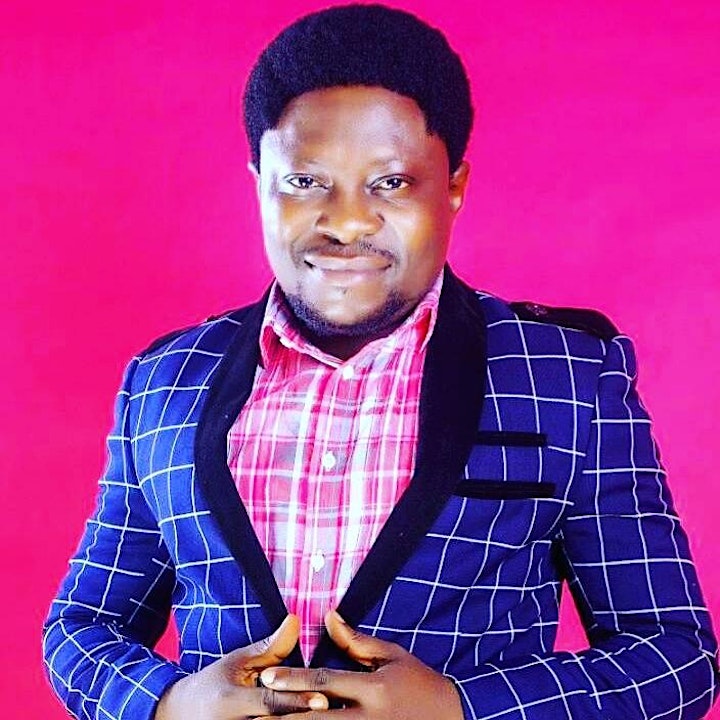 KUNLE PELEMO
Kunle Pelemo also known as K.P is a multi-talented nation- building and knowledge business strategist. He is the CEO of Kuntrol HQ Int'l Ltd. He is an advocate of mental health and suicide prevention in Nigeria and Africa at Large. Having worked in the oil and gas downstream sector of his country for close to a decade, he deemed it fit to quit the sector in order to champion his mental health and suicide prevention cause called Live And Not Die (LAND).
Over the years, he has undergone series of courses in reputable institutions such as University of Glasgow, Philanthropy University and Mental Health Academy for the purpose of certification and knowledge acquisition in respect of his advocacy.
In March 2020, Kunle was nominated as 2020 Mental Health Champion by the World Dignity Project after his works have gained recognition by so many organizations and individuals within and outside the shores of Africa. He has featured on so many programmes on national TVs, radio stations, live casts, etc creating awareness and offering support for people.
He is currently the chief mental health strategist of Mycarebuddy Limited; a foremost online mental health care service provider in Nigeria.
He is a Global Goodwill Ambassador (Humanitarian) in Nigeria and also Ambassador for Cuenta Conmigo NGOs in Argentina.
As part of his willingness and passion to spread kindness on a global scene, Kunle is also an Ambassador of The Kindness Games; an initiative co-founded by Tim Wenzel and Lee Oughton.
Kunle hosts a mental health awareness and suicide prevention weekly show on two online radio stations in UK; MZ radio London and AP radio UK. He has hosted several professionals across the world on the show with amazing feedbacks from the listening audience.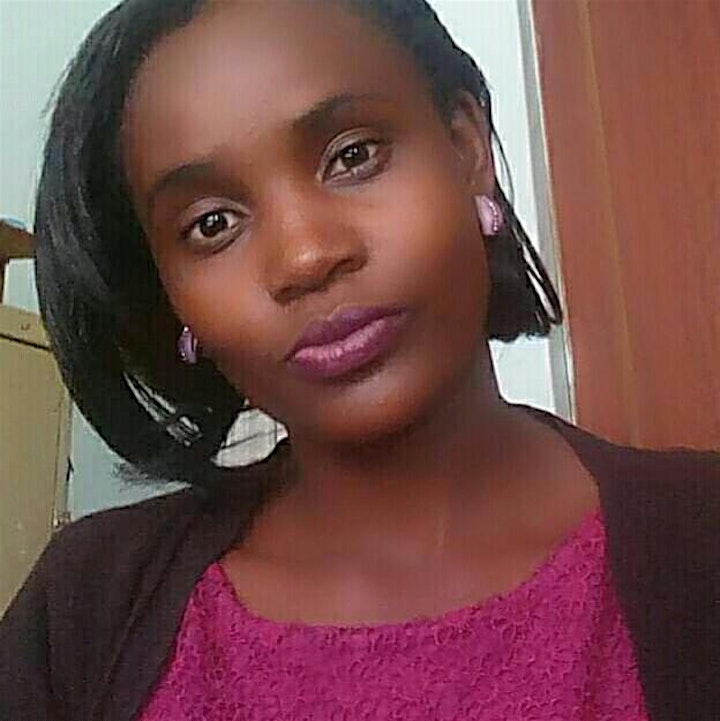 Edith Wanyonyi
Counseling Psychologist and Community Development Practitioner
Edith Wanyonyi is a Kenyan youth. A passionate humanitarian and mental health advocate. She is a Counseling Psychologist registered by the Kenya Counseling and Psychological Association and a Community Development Worker.
She is a Global Goodwill Ambassador and Advocacy manager for Global Youth Mental Health Awareness, Australia (GYMHA) as well as the Ambassador.
She advocates for mental health awareness in her community as well as on her social media platforms.
She has experience working as a Social Worker and Counseling Psychologist with diverse groups in the community which includes ;children, refugees, youth and less privileged families in the informal settlements of Nairobi Kenya.
Apart from her passion and enthusiasm she has a solid educational background in Community Development and Counseling Psychology which influences her work.
She believes in human dignity, social justice, inclusion and mental health for everyone!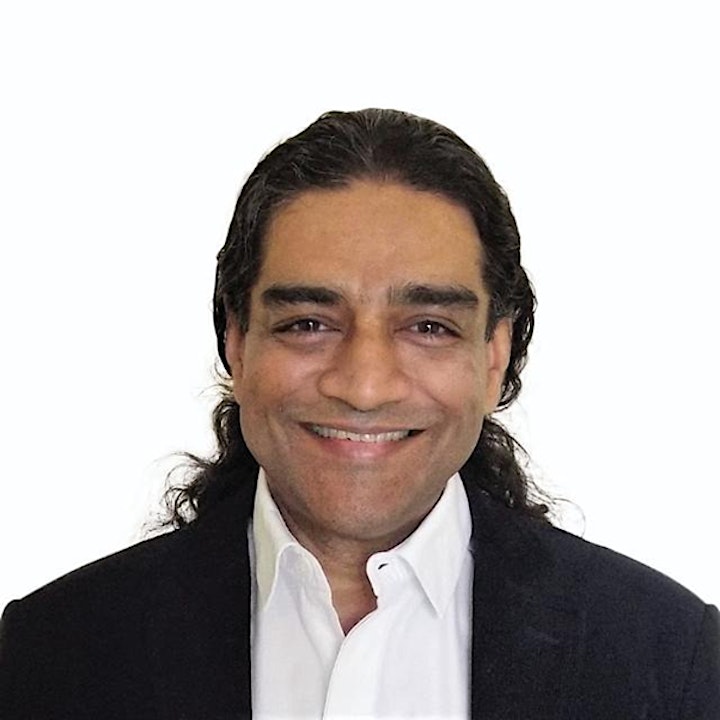 Sandeep Nath
Sandeep Nath is the founder of RENEWALism. An IIT-IIM alumnus, he founded and ran a successful strategy consulting company before heading to the Himalayas in search of the purpose of life and what drives our energetic consciousness.
As a Coach, he has taken the sacred wisdom of our Inner Power to more than 46 cities spread over four continents.
An international Reiki master, Business Qigong guide, Mindfulness coach, and Author of two books, Sandeep is an expert on Stress Management and applying ancient oriental wisdom to modern business challenges.
He is actively involved with the Professional Speakers Association of India.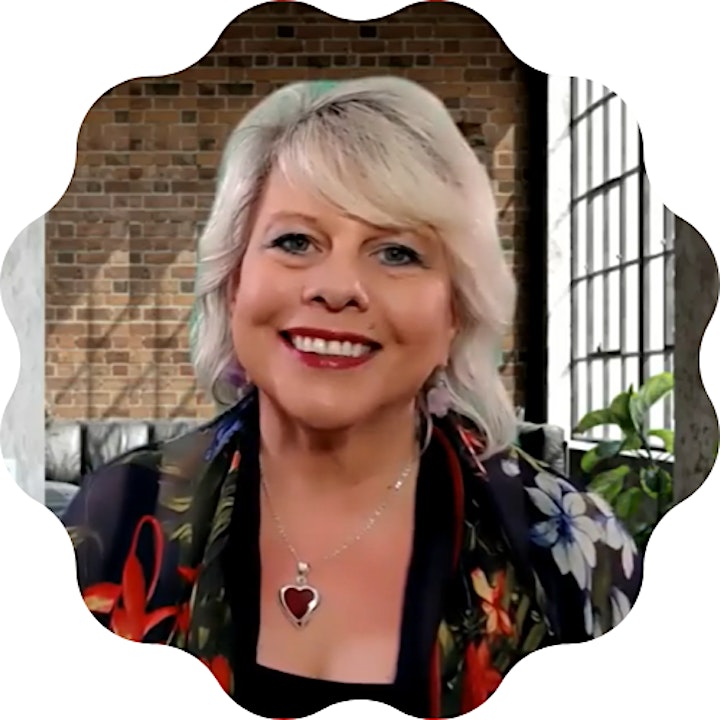 Karen Chaston
Karen Chaston is the co-founder of the Chaston Centre, a place for meaningful living. As a former CFO of a publicly listed company and senior manager for 25+ years, she understands profits. As a Beyond Loss Expert, she understands people and how crippling and life changing loss can be.
The Chaston Centre's many programs have two focuses:
1. Firstly assisting individuals to create their better everyday life after any kind of loss.
2. Secondly, assisting businesses to ensure that their People, Productivity and Profits are thriving.
https://www.thechastoncentre.com/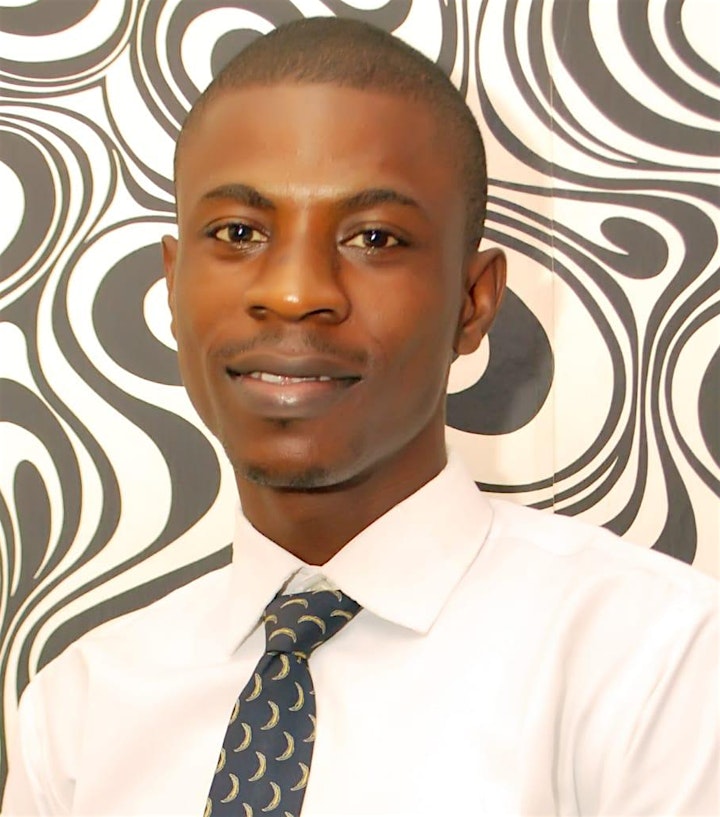 Saviour Effiong
Clinical psychologist and GYMHA Ambassador
Saviour Effiong is a clinical psychologist with ample years of experience in the mental health industry.
Currently, he is a psychotherapist at Mobile Manna Foundation, and also a volunteer psychologist at Global Youth Mental Health Awareness, Australia, where he offers free tele-counselling to people both Nationally and Internationally. He served as child psychologist at El Olam Rehabilitation Center during his National Youth Service Year. In furtherance, he is the content and community manager at ZeroToOne Foundation, Nigeria
On top of his educational background and experiences, he is a fellow of Africa Future Work Industry Leaders fellowship, Fellow of Jelas' Development Initiative-Leadership Exchange Programme, and a fellow of ZeroToOne High impact Leaders Fellowship.
He is an alumni of Commonwealth100 Leadership Training program. He is currently one of the participants at West African Institute of Public Health - Virtual Internship Program, 2021.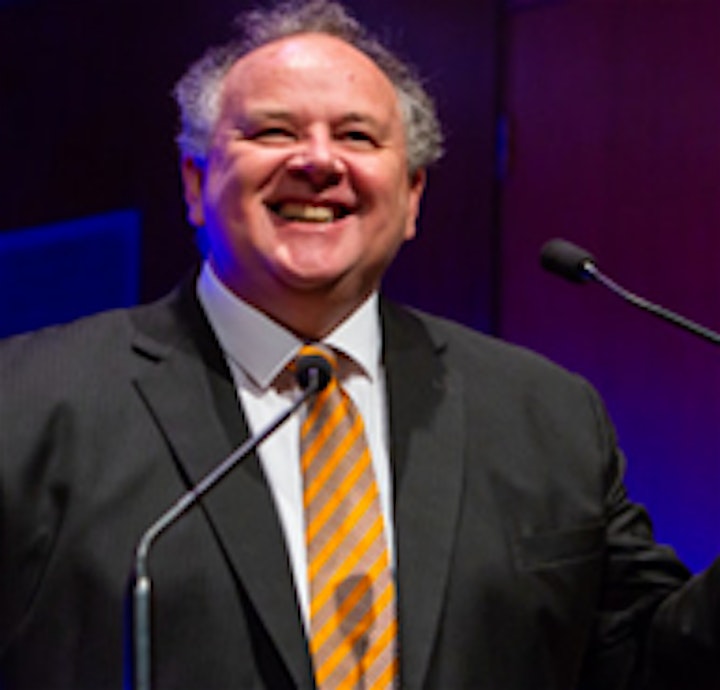 Victor PertonBio and Intro:Victor Perton is the Chief Optimism Officer of The Centre for Optimism. The Centre for Optimism you ask? Chief Optimism Officer - Maybe a Future Title for You?The offspring of stateless refugees from the Baltics, Victor's early working years were spent in the law, politics and public policy culminating in 18 years in Parliament.After politics, Victor worked as Commissioner to the Americas working across North and South America on Foreign Direct Investment and Export Promotion. This was followed by service as Senior Advisor to the G20 Presidency.Returning to Melbourne, Victor was surprised by the negativity around Australian leadership and increasing levels of anxiety and depression on the Australian community. This led to the founding of The Australian Leadership Project and, after a Eureka moment, the founding of its offspring The Centre for Optimism.Today Victor's work centres on asking people the question "What makes you Optimistic? The Centre for Optimism has 5000 members and subscribers in 63 countries - you are welcome to join to replenish your optimism and lift the optimism of those around you. https://www.centreforoptimism.com/
Cr Dr Joseph Masika OAM
Councillor for Woodlands Ward, South Australia, Former AFRICA UNION Regional Delegate for Australia and Asia
Dr Joseph Masika OAM was born in Kilimanjaro Region in Tanzania, East Africa. He holds Doctor of Medicine (MD) Degree, Master of Public Health (The University of Adelaide), Post Graduate Certificate in Australian Migration Laws and Practice (Australian National University) and Post Graduate Certificate in Environmental Health from South Australian Centre for Public Health. Graduate of Global Health Diplomacy, The State University of New York.
Dr Masika is Elected Member for the Woodlands Ward in South Australia.
Dr Masika was honoured the Honorary membership of Golden Key International Honour Society- Asia-Pacific in 2014.
Dr Joseph Masika OAM was bestowed an Ambassador for Peace by Universal Peace Federation, A Global Network of Peacebuilders affiliated with United Nations in 2016.
Dr Masika Received IIM-Africa Honorary Fellow of the Institute of Information Management in 2018.
He received Medal of the Order of Australia honour in 2013. The Order of Australia (OAM) is an order of chivalry established on 14 February 1975 by Her Majesty Queen Elizabeth II, Queen of Australia and England to recognise Australian citizens and other persons for achievement or meritorious service.
Dr Joseph Masika OAM was finalist Australian of the Year Awards 2015 Local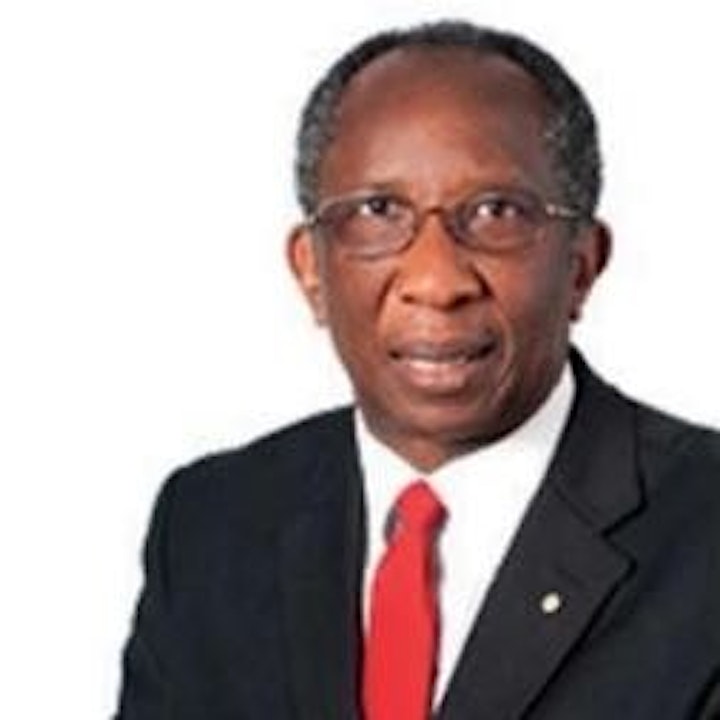 Prof. Peter A. Bheda
Prof. Peter is a Special US Envoy & Board Advisor to the Global youth mental health awareness (GYMHA), Australia.
Prof. Peter A. Bheda, Principal at PB Global Advisory LLC, Chairman & CEO of Frontera Hotel Group, Adjunct Professor- BOSTON UNIVERSITY School of Hospitality Administration, Top 50 Global Key Influencers- 2020 eYs Magazine and Guest Lecturer at Universities in USA and around the world.
Prof. Bheda is known as a fearless and dynamic leader with over forty years of experience in the global hospitality industry. He is revered in the highest stature by his team of associates and investors and is sought after by many hotel schools who are keen on bringing his leadership skills to the class during the pandemic and the impact of COVID19 to the hotel industry worldwide.
Prior to establishing his own hospitality ownership and consulting firm in 2012, he excelled as CEO and COO of many groups in the United States and abroad offering his expertise to a diverse group of real estate holdings managing properties with international flags such as Marriott, Hilton, IHG, and independent luxury hotels around the globe.
A global philanthropist, Professor Bheda is very active in many humanitarian initiatives, especially in Africa, where is supporting many day care centers catering to orphans, youth rehabilitation center in Kenya and speaks at webinars dealing with gender-based violence, diversity, and inclusion. A recipient of an Honorary Doctorate from the Middle East and Africa, where he is guiding many non-profit organizations to collaborate with private and public sector and develop a sustainable business model to improve the country's infrastructure, as their Global Strategic Advisor.
Date and time
Location
Refund policy
Contact the organizer to request a refund.
Eventbrite's fee is nonrefundable.
Organizer of Stress Management Revolutions (SMR-Master Class) Summit 2021