STREET TO STREET - Official Exhibition Launch
About this event

Shelter WA invites you to our end-of-year celebration and official opening of STREET TO STREET, a 50-piece sculptural installation at Artsource, Fremantle, created during a 16 week Artist in Residency with Deborah Ralph-Kafarela hosted by Shelter WA in collaboration with St Pat's, the Ruah Centre and Uniting's Tranby Centre.
The project challenges institutional boundaries by giving voice to people with Lived Experience of Housing Insecurity and Homelessness, through direct participation in a community based arts project.
On the day
Minister Simone McGurk, Minister for Community Services and Member for Fremantle, will officially open the event
Artist in Residence – Deborah Ralph-Kafarela, and project participants will give a presentation 
The Starlight Hotel Choir will perform some seasonal songs
Kieran Wong, Chair Shelter WA will provide a reflection of the year
Guests can enjoy refreshments and networking
RSVP by 10th Dec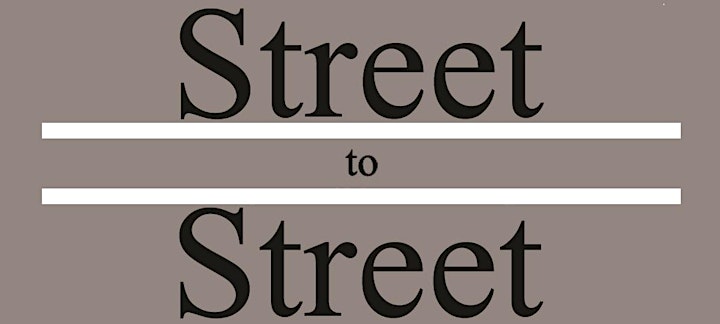 The Background
Inspired by American Artist Rick Lowe Project Row Housing, Artist in Residence Deborah Ralph-Kafarela states,"COVID-19 has further highlighted the vulnerability of those experiencing housing insecurity and homelessness. With a human right focus of every person having a right to housing, food and a safe environment, I believe The Arts can bring all the community together to achieve a creative cultural change in approach to the housing shortage."
The community art workshops were held with people who have or are currently experiencing housing insecurity and homelessness. Pre-fabricated model houses designed by Ms. Ralph-Kafarela were embellished by each participant with stencil designs of the exterior cladding, gardens and interior objects that make home a home for each participant. This project provided the opportunity for diverse cultural communities to have artistic expression into a community-led sculptural installation.
Artist in Residence
Deborah Ralph-Kafarela is a contemporary multidisciplined artist who advocates for Human Rights within Australian Culture, promoting change, bridging the gap between socio economic, social, gender and cultural difference, opening discussion and engaging action through art and encouraging 'cultural environmentalism', moving away from 'commentator' to 'facilitator'.

Supporters
Funding for this project is proudly supplied by
Department of Local Government, Sport and Cultural Industries
Lotterywest
The City of Perth
Collaboration with

Organiser of STREET TO STREET Exhibit Launch