Description



Kick-Start your Strategy...
Greet 2018 with a plan for success.
This fast-paced workshop will enable you to:
Kick-start your strategic planning for your business.

Identify some of the strategic investments needed to reach your goals.

Walk away with the foundations of an actionable, measurable roadmap for your business growth.
There is a constant struggle to find the balance between strategic but not urgent work vs business-critical operational work that is urgent. Often, the strategic planning work is put off till tomorrow, but in the complex competitive environment of business today, it is more important than ever.
If you are stuck trying to find the best way to articulate, communicate and then execute your strategy, this event is designed utilising Waterfield's internationally recognised techniques to strategic planning.
Waterfield has worked with many well known and respected large organisations, in strategic planning and recognises that their principles will also benefit small to medium sized (SME) businesses.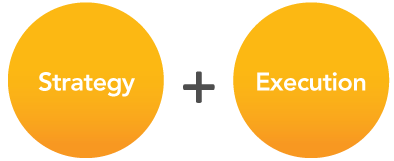 Bring along up to four key members of your team to power through a half-day workshop designed with Waterfield's core principles of collaboration, outcome thinking and capacity building. This process has created breakthrough strategies for large organisations and can now be applied to get you on the right track to future proofing your business.
From this event, you'll walk away with the foundations of a practical, actionable 'one-page' strategy map with key objectives and tactics that you will be able to take back to your business and start executing immediately.
Reserve your Place
Our objective is to ensure that you get the most out of this event, therefore we are limiting the number of participants to 40.
Investment:
$75 (individual ticket)
$159 (up to 4 team members of your organisation).
Included: Price is inclusive of GST, Eventbrite fees, Pens, paper and light refreshments as well as the foundations of a 'Strategy Map' for you to take away and start executing.
Note: This event will be filmed and some of the content will be used for marketing purposes by Waterfield. By attending this event, you agree to be part of the promotional video which will be used solely for Waterfield's marketing purposes. Any content deemed to be commercially sensitive to any of the participants' businesses will not be featured.
Reserve your ticket now and take the first step towards planning for your business success.