Description
SOLD OUT
Join us for a complimentary Servcorp Think Tank introductory workshop. Only 16 spaces available.
Experience the Servcorp Think Tank program first hand. In this 2-hour session, Jason Tunbridge, Director of Leadership Think Tank, will introduce you to and run you through a Servcorp Think Tank session.
We will cover:
Introduction to the Servcorp Think Tank program
75-minute Strategic Networking workshop with Julia Palmer
John Holland, Servcorp Think Tank Chair, will run a 30 minute generic issues discussion
Book your FREE executive coaching session with John Holland

Strategic Networking Workshop:
Having the confidence to connect with people when first meeting them is vital for your personal and professional success. The next step is managing those relationships to ensure they are sustained and mutually beneficial.
Julia Palmer, one of Australia's leading presenters on strategic networking, will discuss how to network with purpose.
About Julia Palmer: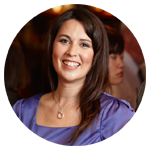 Julia Palmer, CEO of Business Networking Academy, is a respected Networking Strategist best known for leading the face to face revolution.
She has dedicated her career to educating business people on the importance of developing strategies, so they can create and manage viable internal and external business relationships.
What is Servcorp Think Tank?

Servcorp Think Tank is designed to equip today's busy leaders with the essential tools and techniques to achieve success.
Surrounding yourself with the right people is key. Think Tank's peer advisory groups, executive coaching and events are designed to expose you to an elite group of business leaders that will help you to achieve goals through joint participation with members from non-competing companies.