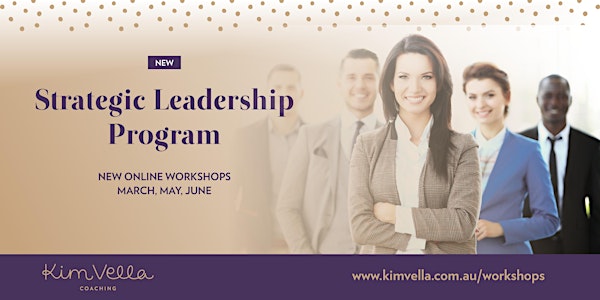 Strategic Leadership Program - Online Workshop (National)
Description
*National online workshop*
Today we work in environments where—more than ever—executives are expected to have vision. Executives who are innovative, collaborative, entrepreneurial and effective. Executives who demonstrate courage, resilience and integrity. This means you need to be at the top of your game. This intensive two-day course is designed to get you there.
So what will this course do for you?
1. Explore collaborative leadership styles and behaviours.
2. Develop a growth mindset and capacity for innovation.
3. Strengthen your resilience and integrity.
4. Create a plan to steer your career on a strategic leadership track.
This is an online workshop, with significant financial and time-saving benefits. Online workshops are now a proven method for learning, and one that leading-edge organisations around the world are using more and more. Find out more about online workshops here.