Description
Suicide Prevention Australia (SPA) is providing a briefing on Lived Experience followed by a 90 minutes consultation workshop on the proposed Strategic Framework for Suicide Prevention; the workshop will begin with an introduction and background followed by a break out group workshop to discuss and gather feedback on the proposed framework. Feedback will be recorded and used for the SPA Board and the National Coalition for Suicide Prevention in developing a recommended framework to Government by mid-year.
The Federal Government has committed to the development of a national suicide prevention plan[1]. This strategic framework is an opportunity for the NGO community voice to contribute to the development of the Government plan.
The Strategic Framework for Suicide Prevention Consultation Paper is recommended for pre-reading and use during the consultation session; this brief paper was developed from the discussion and output of a February 2017 Suicide Coalition workshop in Sydney.
The visit to the ACT is part of a national round of community consultation on the key elements of a framework, gathering feedback from the suicide prevention community, as well as the Federal Department of Health and the Primary Health Networks, and leading researchers in the field.

As the thinking behind a Strategic Framework evolves over the next few months, we will keep everyone up to date along the way. The face to face consultation will be complemented with an online survey for those who cannot make the sessions.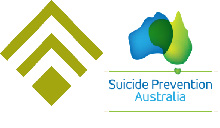 ---
[1] Commonwealth Government 5th National Mental Health Plan Consultation Draft 2016, Priority 3 Suicide Prevention, Action 6 … "developing a whole-of-government national suicide prevention plan"