Sit in for a Storytime with children's book author Zanni Louise
About this event
Florence can't share her toys with Fox today because today is not Sharing Day. In fact, Sharing Day is not for hundreds of days. Fox has never heard of Sharing Day and he has some questions, but luckily Florence has all the answers.
The delightful picture book Florence and Fox teams up two talented Australian creators Zanni Louise and Anna Pignataro; a must-have for any child who finds it difficult to share.
Zanni Louise will be stopping in for a special Storytime at Harry Hartog Bondi, please join us!
This is a COVID Safe event, masks welcome and Service NSW QR code login mandatory for entry. If QR code login is not available, we can register you manually. Physical distancing and hand sanitiser required as per COVID restrictions. Please stay home if you are unwell.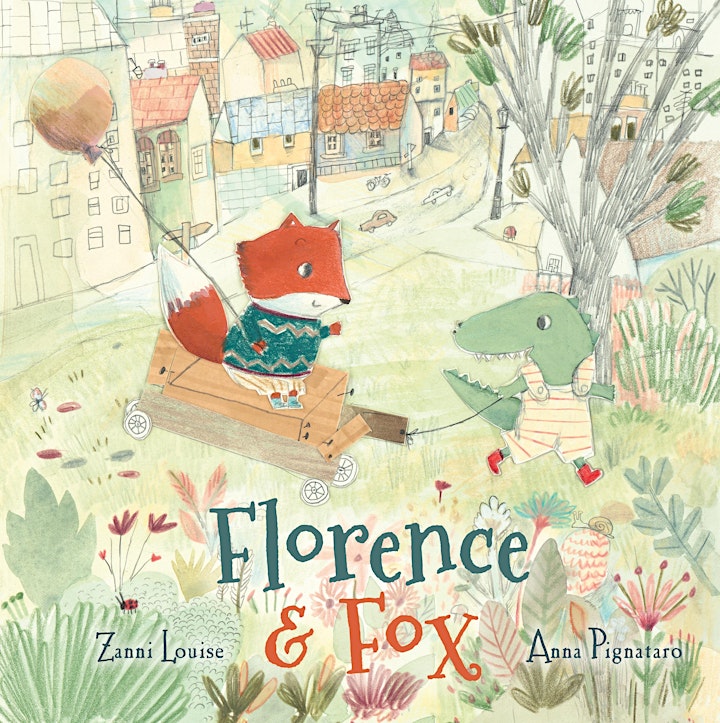 Organiser of Storytime with Zanni Louise
Harry Hartog opens a new chapter in bookselling, inspired in part by a team of independent booksellers, and in part by the fantastical life of Harry Hartog himself.
More than simply a space lined with shelves, Harry Hartog is a meeting place between the worlds found inside books and the world around us. This shop is for the adventurer, the student of life and the next generation of reader. Old fashioned quality and creative ideas will be the cornerstone of this community.
ABOUT THE STORE:
Customers of all ages will discover a range of new and second hand books that continue to surprise and delight with every visit. The store doesn't just stop at books, we have an extensive range of cards and amazing gifts you won't find anywhere else.
Whether you can't quite figure out the title of that book you are looking for, looking to order that special something, or are simply looking for advice on what to read next, our staff will be there to assist. 
Harry Hartog is a major supporter of local author talent, with the space to host events and books signings. 
Our goal is to create proud establishments within our communities. We will strive to keep the passion of the physical book alive for years to come, and we sincerely hope you will join us in doing so.
Come in and say hello, find a good book and relax.
Welcome to our community.
- See more at: http://www.harryhartog.com.au/pages/about_us#sthash.5j5hXMBa.dpuf