Description
Storytime is a program for 3 to 5 year olds. The sessions are themed and are great for those who are just about to go to pre-school or school. The session consists of stories, fingerplays and rhymes and sometimes puppets, feltboard stories and games are used to enhance the session. We also complete a craft and show a short approved film.
Wednesdays 11 am at Leichhardt Library
Tickets are only required for children
Hello - a reminder
The Children's Programmes are short in duration and rather than disrupt the programme and as a mark of respect for others we ask that you please do not enter once session has commenced.
Thank you from the Children's Team
There is no need to print your ticket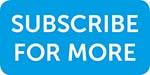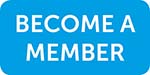 Photo and video consent information.