Storytelling for Leaders® – Zurich 12 February 2016

Friday, 12 February 2016 from 9:00 am to 5:00 pm (Central European Standard Time Switzerland Time)
Event Details
Influence without relying on authority.
Build fast rapport.
Change minds and inspire action.
Anecdote's Storytelling for Leaders® program will teach you the techniques you need to better influence, engage and inspire others – just as hundreds of leaders already have, from Melbourne to New York, London to Singapore.
Organisations are changing quickly. Structures are flatter and reporting lines more complex. Staff and customers are spread around the world. And everyone is deafened by the 'noise' of information inundation. Yet the modern leader still needs to be able to influence and persuade in this constantly fluid environment.
The sharing of stories orally is a powerful way of cutting through. When we tell stories, people 'get' what we are saying – and they remember it. This is the case whether we are communicating informally (which is what we do most of the time) or in a more formal environment such as a presentation.
"Other presentations were dry and heavy, but the Yammer presentations really stood out because we were telling stories versus merely sharing data." A Storytelling for Leaders participant describes the way storytelling changed her presentations. Click here to hear more.
More than just storytelling
Storytelling for Leaders® will teach you a systematic method for becoming a better, more confident storyteller. However, the program goes further. You will also learn how to use the magic of stories to get more from others:
Story-triggering involves a leader doing something remarkable enough that it inspires people in the organisation to recount what happened. We show you how you can do this successfully.
Story-listening is the art of getting others to share stories. You'll learn how to elicit stories from others, building stronger connections and gaining a better understanding of what's really happening.
Storytelling for Leaders® is not a one-off workshop but a complete six-month program. It includes:
A full one-day workshop. The workshop is highly interactive as we strongly believe in the power of practical activities to foster learning. Throughout the day you will engage in hands-on activities designed to build your storytelling skills and confidence. See the workshop in action here.
Our unique Deliberate Practice Program (DPP). This six-month workplace-based program includes 24 weelkly micro-tasks, which will embed and enhance what was learnt in the workshop. Most of the learning you do will occur in the workplace, during the DPP, rather than at the workshop. You also get six-months online access to your presenter to ask question and get feedback. Participants also get access to the Storytelling for Leaders® Online resource Centre that provides additional resources, videos etc for each aspect of the program.
The Deliberate Practice Program includes online support, with the opportunity to ask questions and share your experiences at any time.
"The workshop covered a lot of territory in a way that combined analytical rigour with a clear and informal delivery. I recommend it without reservation."
Who should attend?
Storytelling for Leaders is beneficial to anyone whose role requires them to influence, engage and inspire others. Previous participants have included senior leaders, project managers, salespeople, consultants and trainers.
About Anecdote
Anecdote is the world's largest business storytelling company and is recognized globally as a leader in the use of storytelling in business. We have helped some of the world's leading companies, such as Microsoft, IHG, Allianz, IBM, Shell, BHP Billiton and KPMG develop their storytelling and leadership capability.
Anecdote has offices in three locations in Australia, and partners in 22 countries. Storytelling for Leaders® has been translated into six languages and is expanding. We deliver projects and programs right across the globe.
About your presenter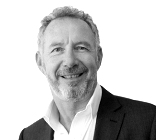 Mark Schenk has been one of the principals of Anecdote since 2004, when the company was founded with the clear purpose of helping restore humanity to the workplace. An entertaining and enthusiastic storyteller himself, Mark has run storytelling programs for thousands of participants in some of the world's biggest companies.
When & Where

Kulturhaus Helberei Zurich
Kirchgasse 13, 8001
8001 Zurich
Switzerland


Friday, 12 February 2016 from 9:00 am to 5:00 pm (Central European Standard Time Switzerland Time)
Add to my calendar
Organiser
Anecdote is a global training company that helps leaders and sellers influence and inspire action with oral stories.
Its clients include IBM, BHP Billiton, Shell, KPMG, Microsoft, Fuji Xerox, NAB, Siemens, Axiata and Rio Tinto. We are a global enterprise undertaking projects in the Asia, Americas, United Kingdom, India and Europe. Anecdote's headquarters in Melbourne.
For practical business storytelling techniques, book reviews, events, and articles, subscribe now to Anecdotally — our monthly newsletter.
Anecdote International Pty Ltd | ABN: 81 248 815 238
Ph: +61 1300 720 537
Storytelling for Leaders® – Zurich 12 February 2016