Description
Daniela Pinheiro, one of Brazil's great writers and reporters for Piauí Magazine, appears in conversation in Melbourne with Sarah Abo (SBS World News).
Don't miss this satellite talk from the Storyology festival (10-13 August) and a chance to hear about life and media in Brazil, great magazine journalism and the power of investigative reporting to fight corruption. Who needs the Olympics?
Join us from 6pm for a 6:30 start at the Imperial Hotel in Melbourne for this exclusive event. Drinks and snacks provided. The event is free but registrations are essential. The Walkley Foundation is the only organisation devoted to guiding Australia's journalism industry through unprecedented changes. Consider making a tax-deductible donation today to support our program of training, events and awards.
Presented by The Walkley Foundation:

With support from: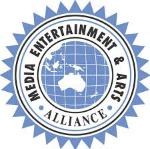 About the speakers:
Daniela Pinheiro, senior reporter, Piaui Magazine (Brazil)
Daniela Pinheiro is a senior reporter at Piauí Magazine in Brazil, specialising in political coverage. Piaui is one of the most respected magazines in the country. It is somewhat similar to the New Yorker in scope: longer, more detailed articles and profiles about a large array of topics, many of which are politically oriented. She is also a former John S. Knight Journalism Fellow at Stanford University. Ms Pinheiro began her career at Folha de São Paulo, the country's largest newspaper, followed by a long period as a reporter and editor at Veja, Brazil's largest weekly magazine. Her work has been mentioned in such media outlets as The Guardian, The Economist and The Financial Times. She has covered topics ranging from fashion to soccer (and everything else in between), traveling to many countries in Latin and Central America, and also to Qatar, Finland, Japan, France, the United States, Switzerland, Spain and South Africa. She is a four-time winner of Brazil's Women in Press prize, and twice was awarded Brazilian journalism's most distinguished prize, the Comunique-se Prize, as best print journalist in the country. Ms. Pinheiro is also the curator of Piauí Magazine's International Journalism Festival, which in the past two years has featured as speakers journalists from ProPublica, The New Yorker, The New York Times, The Guardian, The Boston Globe, New Republic, Vice, n+1, Vox, FiveThirtyEight and Atavist.
Daniela Pinheiro appears with the support of the Council on Australia Latin America Relations (COALAR) of the Department of Foreign Affairs & Trade.
Sarah Abo, SBS World News
Sarah Abo reports for SBS World News from SBS's Melbourne newsroom.She started her career at Network Ten in Adelaide as a reporter and presenter, before moving to the Melbourne newsroom and joined SBS World News as a presenter and reporter in 2013. She was involved in SBS's 2014 Brazil World Cup coverage, from where she also filed a feature for SBS's international current affairs program, Dateline. Sarah was a 2014 CNN Journalism Fellow. In 2015, she travelled to Paris, reporting from the COP21 Climate Conference, and a few weeks ago returned from Afghanistan where she was embedded with the Australian Defence Force. Sarah was born in Syria and holds a BA with Honours in Journalism from Monash University. Twitter: @_SarahAbo