Description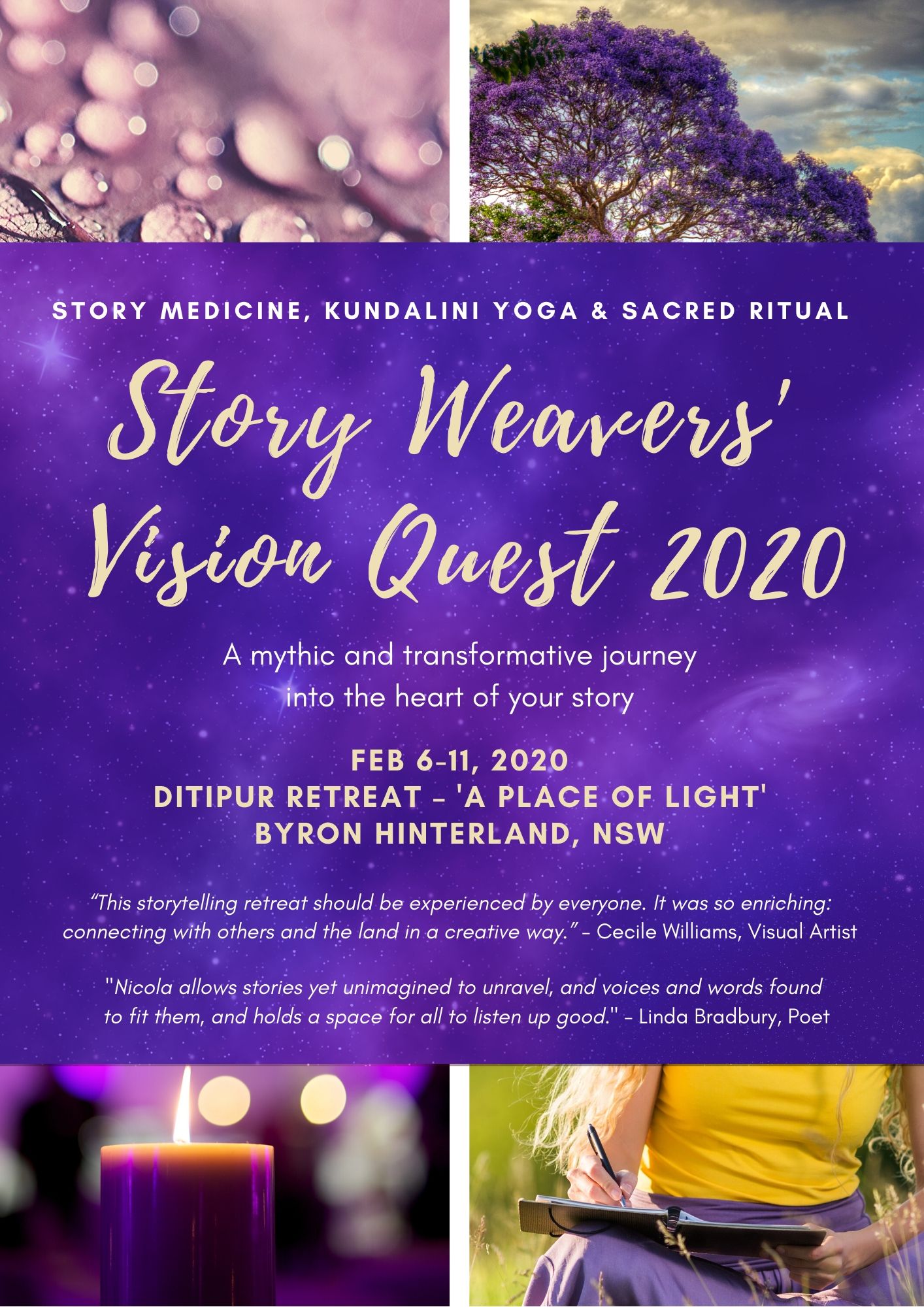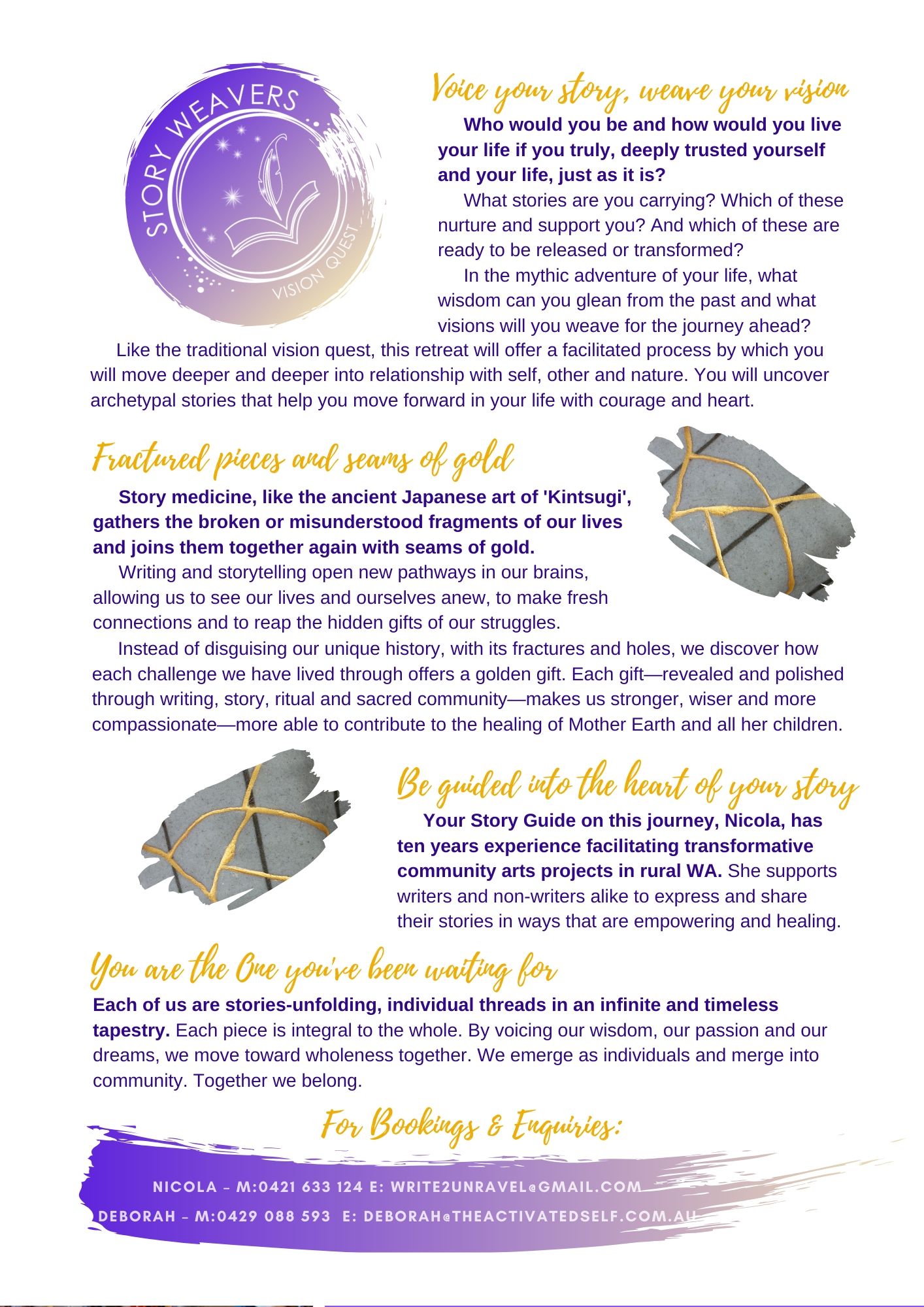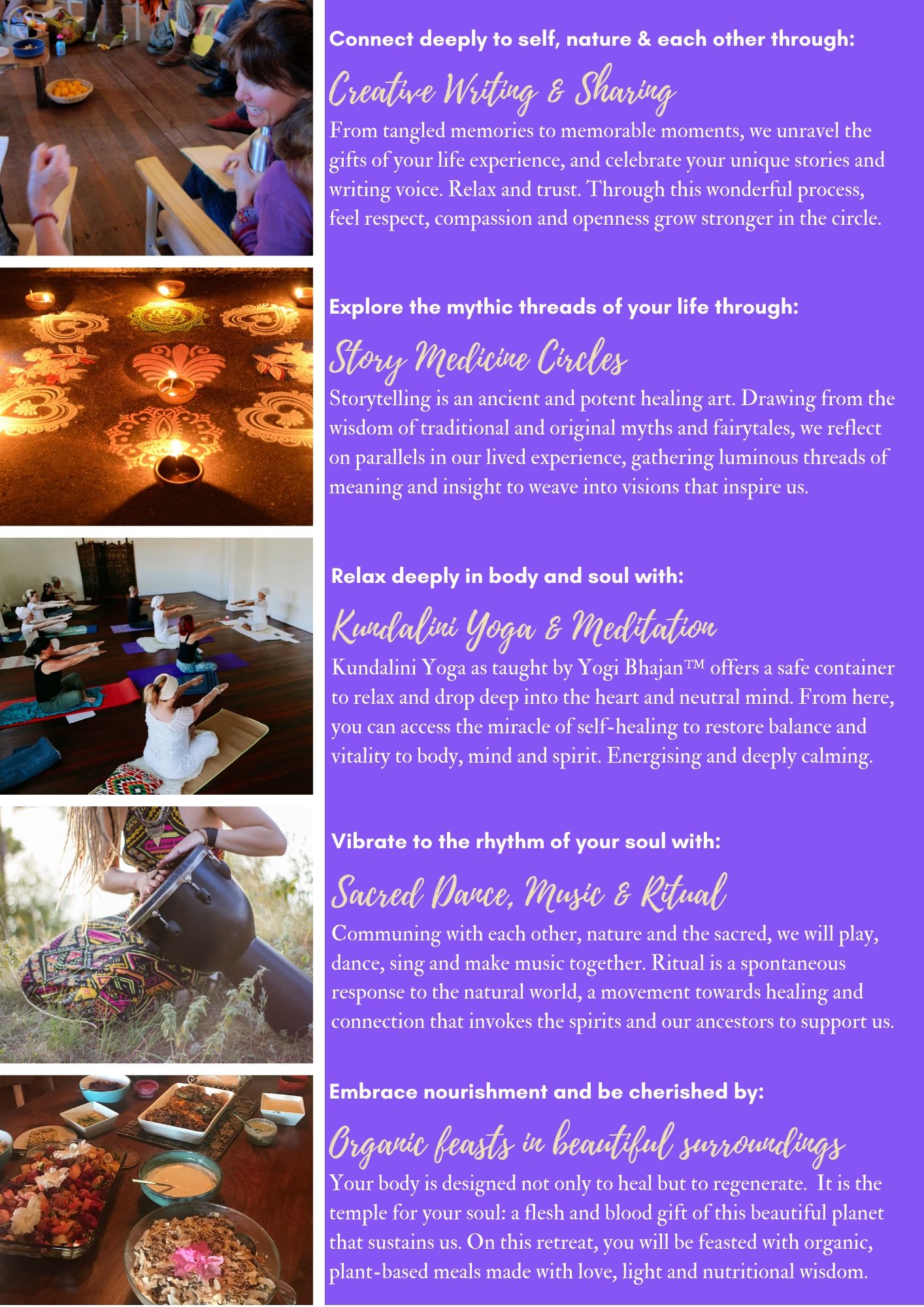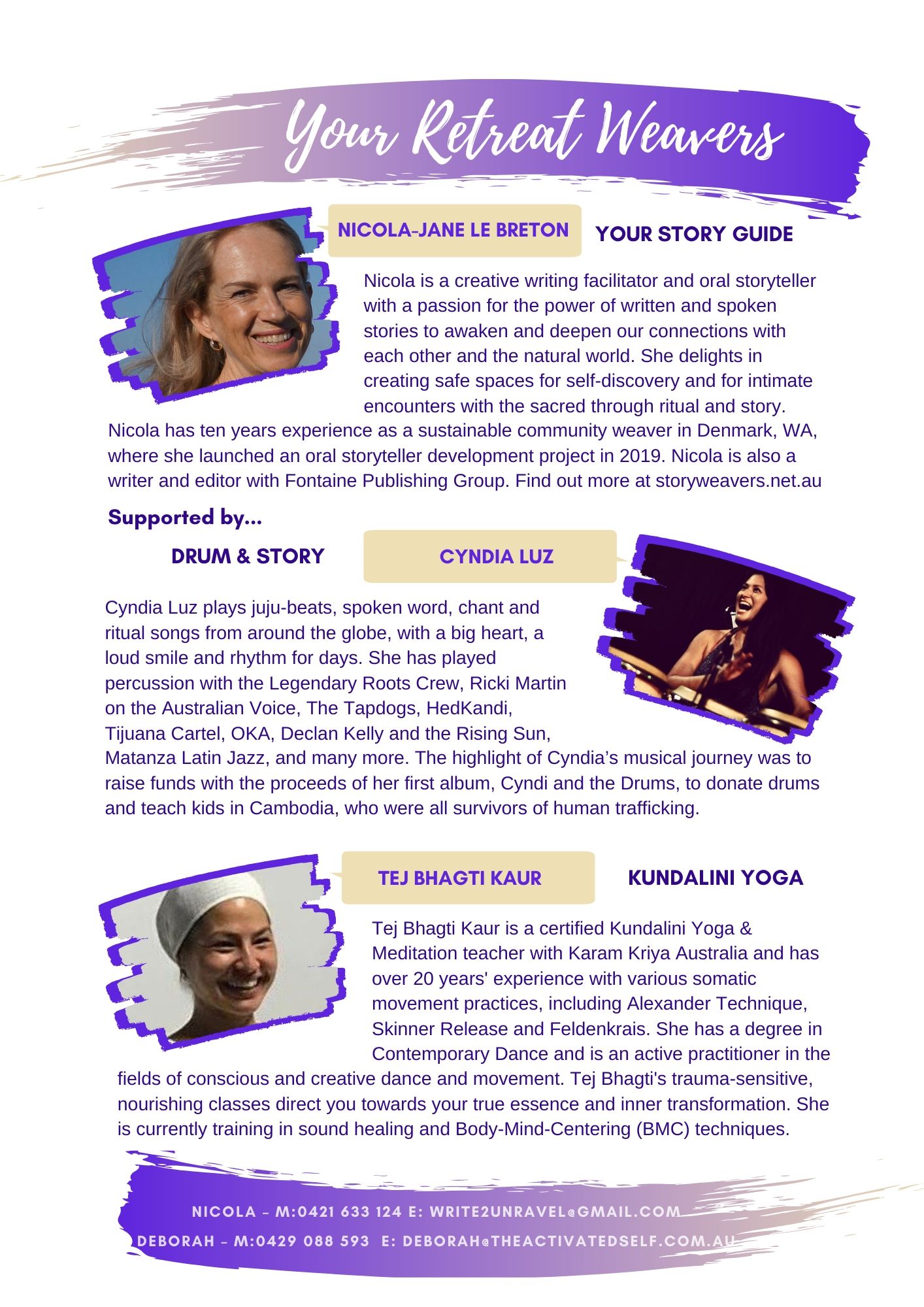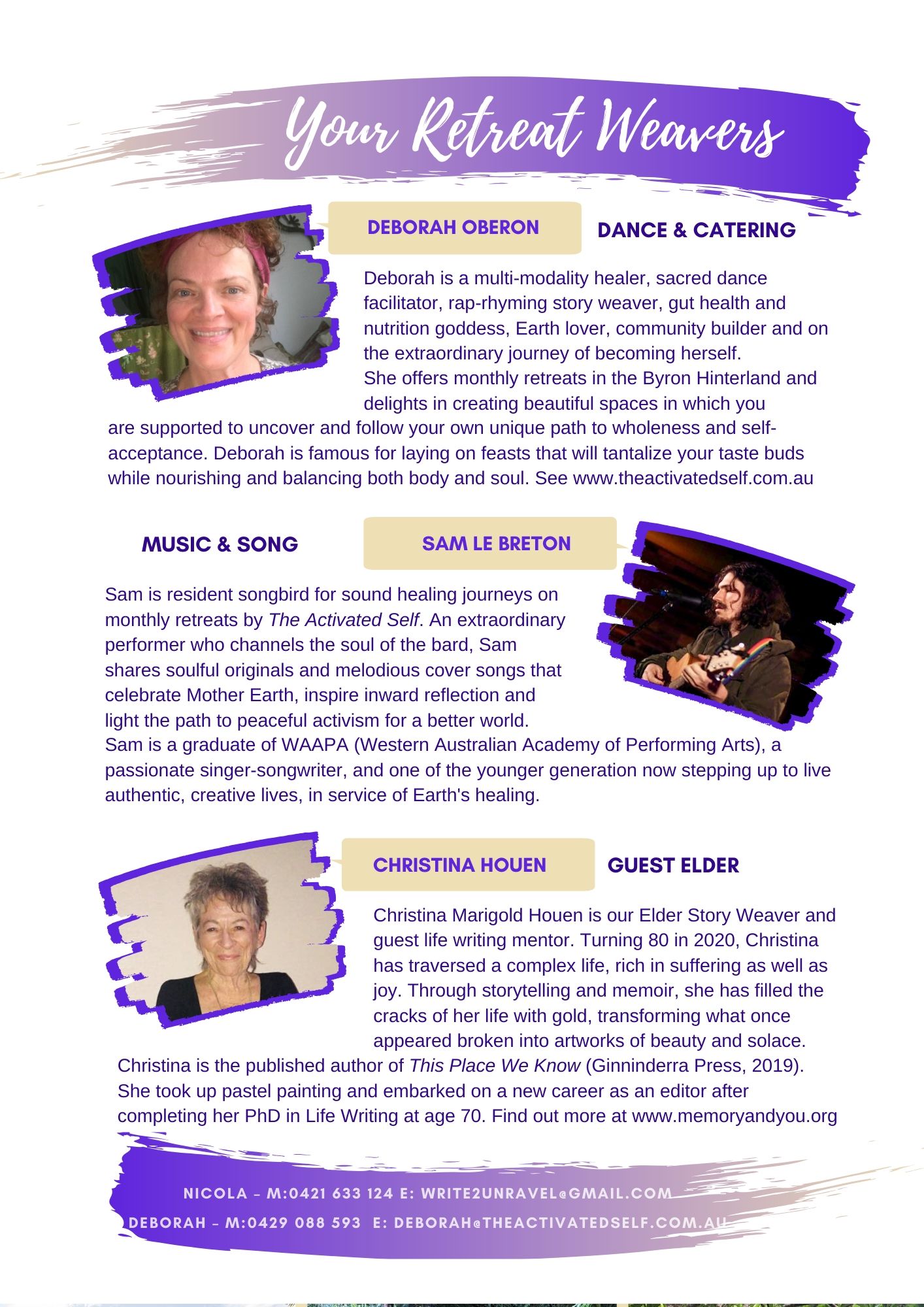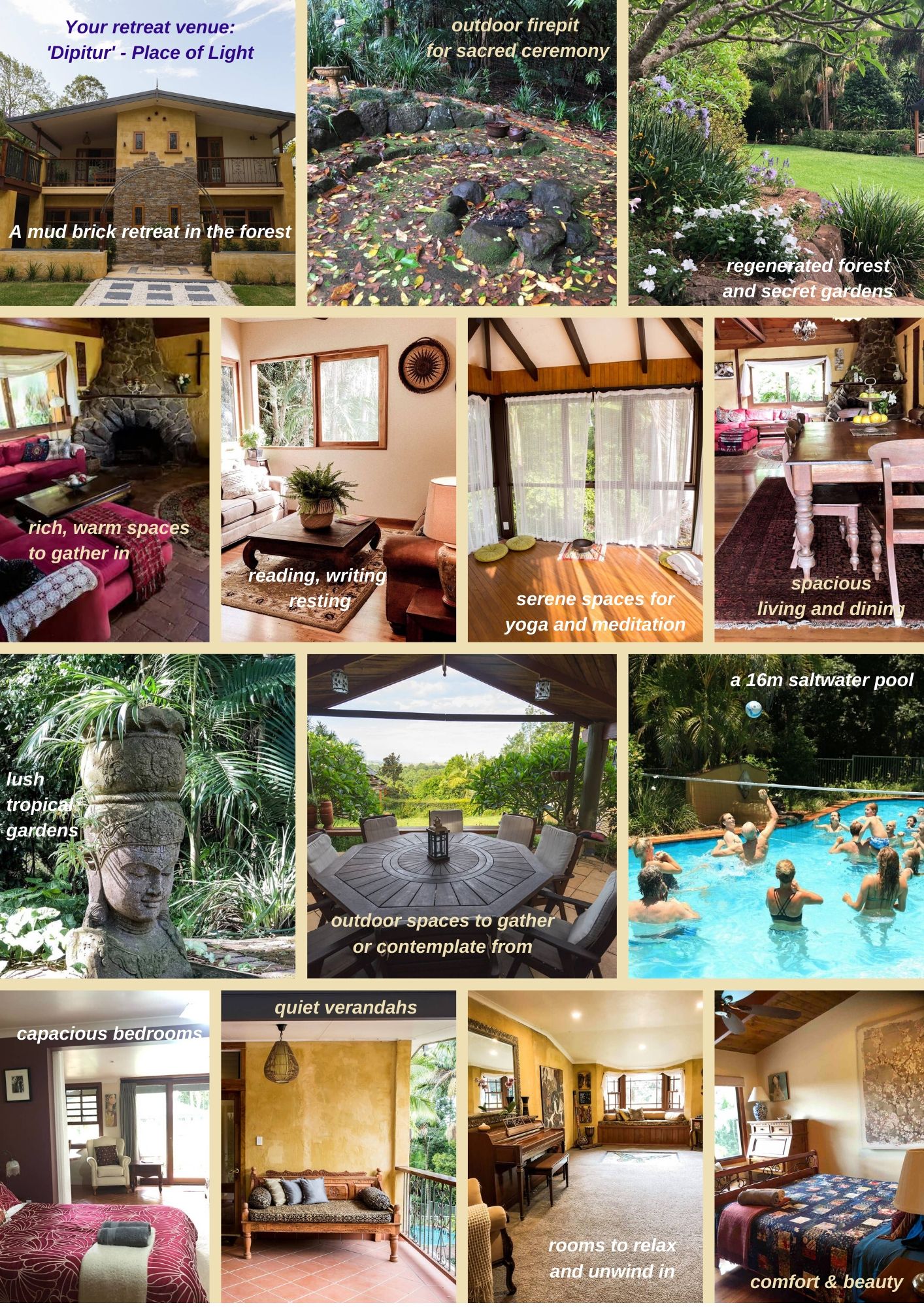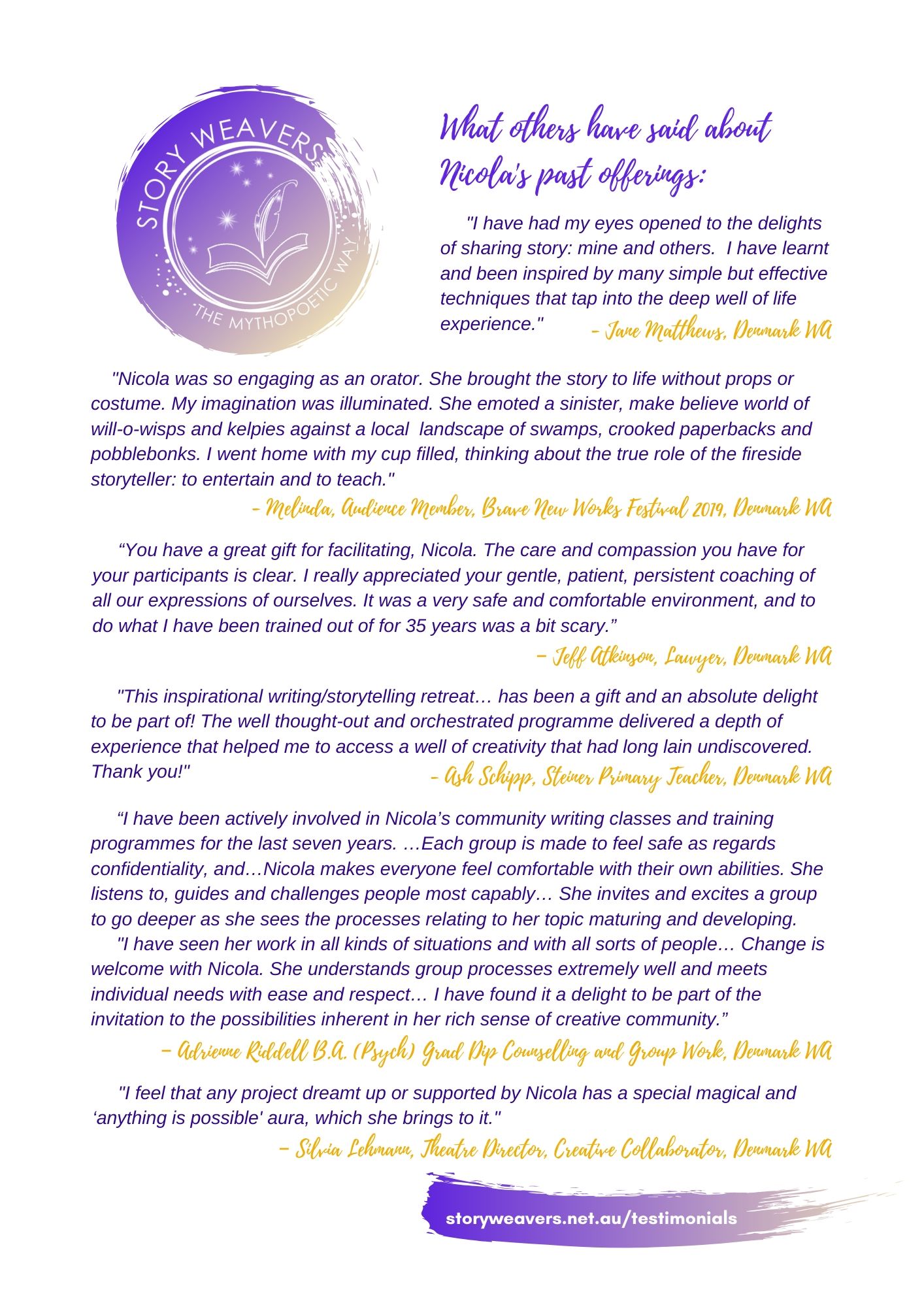 FOR MORE DETAILS ABOUT THE RETREAT:
Please contact Nicola – M:0421 633 124 E: write2unravel@gmail.com
OR Deborah – M:0429 088 593 E: deborah@theactivatedself.com.au
Visit Nicola's website: www.storyweavers.net.au
or Deborah's Facebook group: www.facebook.com/groups/storyweaving
EXCHANGE:
For our inaugural Story Weaver's Vision Quest, and in honour of our guest elder, Christina Houen's 80th birthday celebration, our skilled retreat weavers are halving their usual rates to support this experience for you.
Value of $2,400 discounted to $1,400 AUD or $1,300 AUD with Early Bird Discount of $100 if paid in full by Thursday 9 January 2020.
Deposit of $300 to book your place and choice of bed (first come, first serve).
Let us know if you have a friend or family member attending you'd like to share your room with. Retreat cost includes all accommodation, meals, workshops, entertainment and individual support and mentoring.
Refund Policy
Please note the following:
Your deposit ($300) is refundable up to

9 January 2020

, 4 weeks prior to workshop, minus an admin fee of $100.

Early Bird Bookings:

Your balance of fees ($1,000) is required on or before

9 January 2020

, 4 weeks prior to workshop, to confirm your room booking & discount.

Standard Bookings:

Your balance of fees ($1,100) is required on or before

16 January 2020

, 3 weeks prior to workshop to confirm your booking.

Your full fee (less deposit) is refundable up to

16 January 2020

, 3 weeks prior to workshop and thereafter only if your space is filled.

Your full fee will be refunded in the (unlikely) event of retreat cancellation
FOR MORE DETAILS ABOUT THE RETREAT:
Please contact Nicola – M:0421 633 124 E: write2unravel@gmail.com
OR Deborah – M:0429 088 593 E: deborah@theactivatedself.com.au

Visit Nicola's website: www.storyweavers.net.au
or Nicola and Deborah's Facebook group: www.facebook.com/groups/storyweaving