Description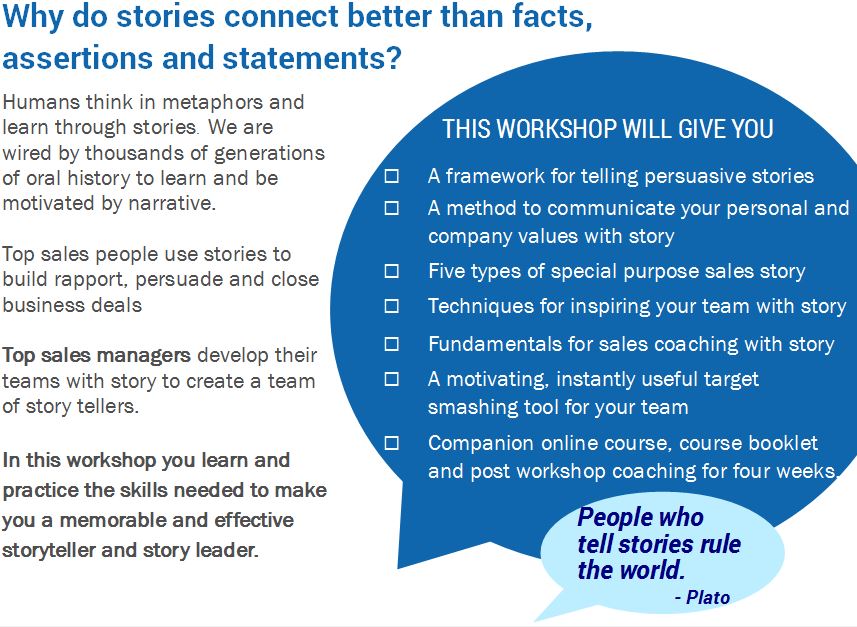 A SALES LEADERSHIP STORY
When we started Growth, in Focus in 2014, we had a great idea but no customers.
In search of clients, Mike had a brief conversation at a Melbourne trade show with Matt, a company owner and potential client who had an international sales team. Matt agreed to continue the discussion the next time Mike was in Perth (Matt's global HQ).
However, every time Mike travelled to Perth, Matt was elsewhere in the world. This went on for months until eventually, Mike suggested a meeting with Sue, his Perth-based business partner. The terse email response from Matt was: "Ok, I'll meet her but we're not buying anything".
Sue's expertise is in procurement and tenders, not sales and she was quite nervous about conducting the meeting on her own.
Mike coached Sue to share her story about why Growth in Focus was started. That is the story of Sue's frustration with sales people unable to answer basic questions about the tenders she was helping them with. It was Sue's experience that most sales people did not say the right thing in their customer interactions and were therefore unable to have meaningful conversations.
Sue met Matt in Perth and told her story. He responded with: "Welcome to my world! Let's go to the whiteboard". Sue's story clearly resonated and they proceeded to discuss his sales team issues in detail.
Matt's company became one of our foundation clients and we have trained their sales people all over the world and are still providing them with ongoing consulting services.
WHO SHOULD ATTEND?
Sales managers, sales directors, managing directors - anyone that needs to lead, inspire, coach and cajole a sales team to brilliant performance.
INVESTMENT
$895 per person or $795 if booked ten days before workshop (save $100) Class sizes are limited to enhance learning outcomes. Maximum eight participants per session
Please arrive 0845 for 09:00 to 16:30 workshop. Lunch, Coffee and Tea provided. Please let us know about any special dietary requirements
FAQ
What is so important about Story for Sales Leaders?
Here is Mike talking about the importance of stories for communication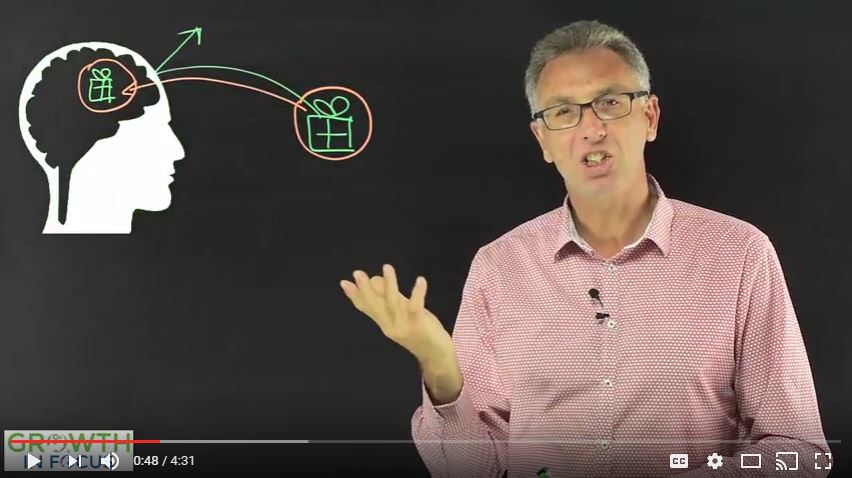 What sort of stories do sales leaders need know about?
We teach five basic categories of stories for sales leaders
Connection stories such as your company creation story and individual "who am I' career stories
Success stories - which are not the same as case studies
Values stories - stories which demonstrate the service values of your company
Insight stories - are about special insights that your company has about your customer's business
Special Purpose sales process such as cost of delay or gaining agreement
What if I attend and I'm not satisfied?
It won't happen! ;-) However, we provide a money back guarantee for all our online and face to face training events. You can see the details here
Who else will be there?
Other sales leaders from a wide variety of industries, all with interesting and diverse stories. Our story workshop attendees often report that they derived as much benefit from meeting and engaging with the other participants as from the workshop curriculum.
What else do I get apart from the full day workshop?
You also get
Access to our online Story workshop materials including pre-workshop preparation and post workshop practise exercises
Workbook with course notes and pages to record your own stories and the stories youu hear
Video message and video conference sessions after the workshop to practise and refine your business stories
A Framework for using story to manage and inspire your sales team
What do others say?
You can read testimonials from past attendees here, and a sampling are reproduced below
---
The 'Selling with Stories' Workshop was a great introduction to a more natural way of communicating in business that promotes connection and understanding. I came away with a framework, tools and insights from the exercises that I can use to create a library of stories to use in selling, coaching my sales team, and parenting. Thank you Mike!
Emy Escalona, Sales Manager, Viatek
---
"I attended a 'selling with stories' workshop run by Mike Adams. Mike did a fantastic job teaching how to structure a story to make the desired impact on your target group. Within the group of participants we effectively learned how different ways of telling a story changed the dynamics in a conversation and potential outcomes. I can really recommend this training for executives wanting to improve their engagement skills with key customers."
Fabian Seibold, Business Adviser, Entrepreneurs' Programme, Deloitte Private
---
"I have been involved in Sales Force Transformations for almost 15 years and the Growth in Focus story program is an absolute must for any sales professional, from people first starting to the most seasoned sales professionals. Story telling is such an important asset in today's selling environment where product differentiation is so small that its the sales person that makes the difference in front of the customer."
Maurice Zicman, Director, Sales Transformation, People Partners and formerly with The Forum Group, Achieve Global
---
"I had a fulfilling day at the workshop, its intense, thorough, makes you think hard about your abilities but also sharpens skill sets that you may not have used for a while.

I recommend the workshop to anyone like me who is new to a position and not quite sure of how to sell your new role or the company you are working for."
Craig Brown, General Manager, Catercare
---
"This workshop provides practical, immediately usable skills in story telling technique and structure for business purposes. Mike speaks from a depth of knowledge and business experience and with real insight into the impact of individual and corporate stories."
Anne Sutherland-Kelly, Senior Fellow, Monash University
---
Mike is an extremely accomplished facilitator. He has a deep knowledge of overcoming sales challenges and uses pertinent examples to convey his point that stories are a more effective way to show clients how their needs can be met.
Chris Armstrong, General Manager Markets and Growth, UGL
---