Description
Buying decisions are driven by both rational and emotional thought processes and sellers who fail to engage emotionally are missing opportunities.
Telling the right type of story at the right time in the buying process is the key engaging both the rational and emotional sides of your buyer.
We help sellers do this with our Story-Powered Sales* program that will teach you the techniques you need to effectively tell the story of your products and services, discover your prospect stories and close more and better deals faster.
This one-day workshop is followed by a 4-month program deliberate practice program designed to build your story-selling habit.
Stories that share insight and convey emotion inspire your prospects to take the next step.
Your buyer wants to know how others did it, and how your offering made a difference. Bullet points don't cut it but a well-told story helps your buyers picture a future where they're benefitting from your solution.
And Story-Powered Sales integrates with your existing sales methodology to enhance what's already in place.
Prepare sales managers to be coaches
Sales management plays a vital role in embedding a new skill such as storytelling. They need to model the new behaviour, extol its benefits, and celebrate success when their sellers make it work. Sales managers who attend can become story coaches.
Work on real opportunities
Sellers are busy people. It's hard for you to put aside a day to learn a new skill. That's why we encourage you to bring a live opportunity and improve it with stories to help make progress in closing your sale.
Finding stories for you to tell
You will have your own stories, but often they are hidden away in the recesses of our memories. During the day we will help you remember your stories to build up your story library.
Teaching storytelling skills and making them stick
Story-Powered Sales is not merely a one-off workshop, but a complete 4-month program. It includes:
Full one-day workshop. The workshop is highly interactive as we firmly believe in the power of practical activities to foster learning. Throughout the day you will engage in hands-on activities designed to build your storytelling skills and confidence.
Our unique Deliberate Practice Program to embed the learning. The program runs over four months. You'll get access to our online course and each week, you receive a short email suggesting an activity to practice your new-found storytelling skills.
The Deliberate Practice Program includes online support, with the opportunity to ask questions and share your experiences at any time.
(Story-Powered Sales was formerly called Storytelling for Sales)
Who should attend?
We have designed Story-Powered Sales for any business developer, seller or sales manager who wants to influence, inspire and make more sales, faster. The course is also suitable for professional services people.
About Anecdote
Anecdote is a training and consulting firm recognised as a world leader in the use of storytelling in business. We've been teaching business storytelling for over 15 years and have helped some of the world's largest corporations put stories to work including Microsoft, Mars, Electronic Arts, Shell, BHP, KPMG,Teradata, SAP, and Danone.
We help leaders and sellers tap into the natural power of stories to simplify change and make their strategy stick. We help businesses become more human and engaging.
Anecdote is headquartered in Melbourne, Australia, and has partners in 26 countries. Our programs have been translated into 12 languages. We deliver projects and programs right across the globe.
About your presenter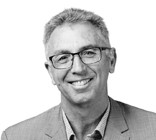 Mike Adams is the author of the bestselling book Seven Stories Every Salesperson Must Tell. Mike works around the world helping sales teams find and tell their best stories. Mike has performed sales story-work all over the world for global companies such as Schlumberger, Nokia, Siemens, Motorola and Halliburton and in Austalia with Spotless and Ausnet Services to name a few.
LinkedIn: https://www.linkedin.com/in/m1keadams/
FAQs
What can I bring into the event?
Please bring a case study example from your business - that is, the details about another customer that succeeded with your products and services. We'll turn it into a story
Do I have to bring my printed ticket to the event?
No, we have your registration details.