Sales Have Ended
Registrations are closed
Hi there, Topic: Eventbrite - Stop the Struggle Time: Sep 2, 2021 10:00 AM Canberra, Melbourne, Sydney Join Zoom Meeting https://us02web.zoom.us/j/85827338472 Meeting ID: 858 2733 8472 After registering, you will receive a confirmation email containing information about joining the meeting. xx Krisite
Sales Have Ended
Registrations are closed
Hi there, Topic: Eventbrite - Stop the Struggle Time: Sep 2, 2021 10:00 AM Canberra, Melbourne, Sydney Join Zoom Meeting https://us02web.zoom.us/j/85827338472 Meeting ID: 858 2733 8472 After registering, you will receive a confirmation email containing information about joining the meeting. xx Krisite
How this Busy Working-Mom FINALLY Banished the B!#ch & Found Her Calm Centre Within WithOUT Spending The Next 50 Years in Therapy
About this event
Did know the 5 biggest issues effecting woman today are: anxiety, depression, fatigue, weight gain, and hormonal problems.
And did you know that most treatments for these "problems" are coming at them the wrong way by trying to mask the symptoms instead of looking at the root cause.
As women, each month (even post menopausal women or women who for a number of reasons may have stopped your monthly flow), your body goes through four distinct hormonal phases.
These phases have an effect on your energy, your mood, your focus, your appetite, and more. If you ignore these changing phases or never learn about them in the first place, you can start to feel like you're struggling, like you are pushing against yourself most of the time, not only that, but you have been missing out on the power and energy you can tap into during each phase.
In this Webinar, You will:
Step into Rock Solid Self-Love & Self-Worth
Stop the B!#ch & Unleash the Goddess
Learn a Natural Approach To Finally Controlling Your Cycle Without the Use of Supplements or Medications
Be Introduced to a Deep Understanding of Your Knowing Your Flow
Control Your Unrelenting, Chatterbox Mind
Master Your Emotions
Re-Write Your Life Story
And Reclaim Your POWER AS A WOMAN
Modern day society has so much to answer for when it comes to female hormonal problems and the pressure we feel to be "on" all the time, drowning in everyone elses needs. We experience debilitating and exhausting highs and lows that come from the expectations upon us to be operating in the same way each and every day, week after week. Women are designed differently than men. Men's biology 100% functions in alignment with the 24hr biological clock, called the circadian rhythm. Women also have an inner circadian rhythm, BUT, our inner biology is more effected by the Infradian Rhythm – which is a biological clock that flows through a 27-29day cycle.
When women try to hustle and fit everything into each and every day and try to do the same thing day in day out, week after week, we are going against our own biochemistry, creating more stress, more disconnection and more dissatisfaction with life because we are left feeling like we are failing in some way because we just can't seem to stop struggling…
While we can't change the entire system all at once, we can start making the change from within aligning with the four phases of your cycle and making distinct choices during each of those phases will have you feeling flow and becoming more productive. It's pretty much your secret weapon.
You WILL redefine life on your terms and RECLAIM YOUR POWER AS A WOMEN!
AWAKEN THE DIVINE FEMINIEN & UNLEASH THE GODDESS WITHIN!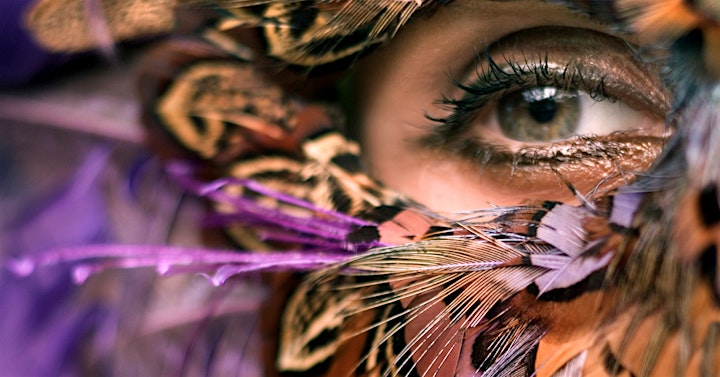 Organizer of Stop the Struggle, Reclaim Your Power as a Woman (DUBLIN)