Join us & paddle out in opposition of oil and gas drilling off our Sydney coastline.
About this Event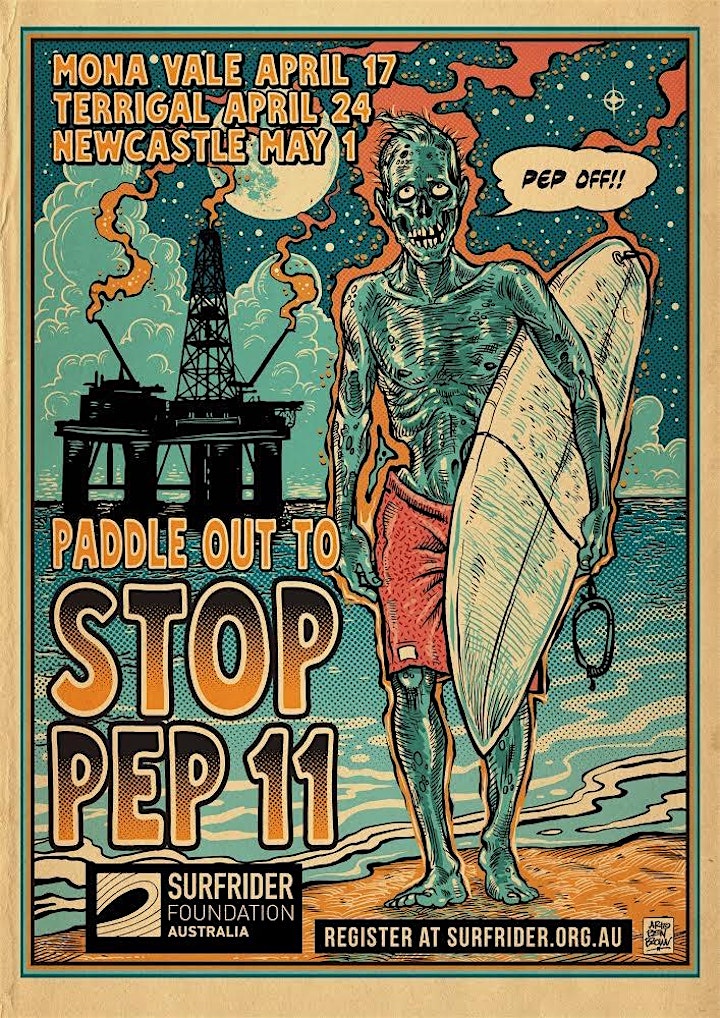 HELP PROTECT OUR BEAUTIFUL COASTLINE!
They call it PEP11, we call it home...
Our Sydney Coast is under threat from oil & gas exploitation - let's stand together to protect our pristine beaches and put an end to this threat!
To show your opposition, come down to our PEP 11 Paddle Out at Mona Vale's Basin Beach (Bongin Bongin) this Saturday, April 17th.
We've already stood up and SUCCESSFULLY protected our beaches in the Fight For The Bight Paddle Out Series. Now, it's time to stand up again and fight for the beaches in our own backyard along the East Coast of Australia.
All are welcome and all are needed - let's put a stop to this potentially catastrophic threat to our beloved coastline!!
Keep in the loop & follow us @surfrideraus
***COVID SAFETY***
The usual COVID 19 protocols will apply, including a QR code to sign in so please bring your phone down if possible. If not, we will have a manual check in will be available.
Further COVID safety guidelines will be emailed closer to the date once you have registered.
Change of plans and can't attend the Mona Vale event? No worries! This is the first in a series of paddle outs and will be hosted at numerous locations. Checkout other paddle out events below:
April 17th 2021, 11am: Basin Beach, Mona Vale
April 24th 2021, 11am: Terrigal Beach
May 1st 2021, 11am: Nobbys Beach, Newcastle
+ more events to be announced